Free EV Charger!
Grab the opportunity to get an EV charger installed for free! That's right, both the charger and installation won't cost you a thing. Contact us today to take advantage of this amazing deal before it's too late
Limited Time Offer – Get a free EV Charger when your order a Solar PV System.
Looking to save money on your energy bills while also reducing your carbon footprint? Green Building Renewables has got you covered! We are thrilled to announce a special offer for customers in the Norwich area – purchase a solar PV system and receive a FREE electric vehicle (EV) charger!
By choosing to go green with our solar PV system, you can significantly reduce your energy bills while also reducing your impact on the environment. But that's not all – with our free EV charger, you can take your commitment to sustainability even further by driving on clean, renewable energy. Not only will you be saving money, but you'll also be reducing your carbon footprint and contributing to a cleaner, healthier planet.
At Green Building Renewables, we believe that going green shouldn't have to cost a fortune. That's why we're excited to offer this special deal to our Norwich customers. Don't miss out on the opportunity to save money and help protect the environment – contact us today to take advantage of this amazing offer!
Simply fill out the form and start your energy-saving journey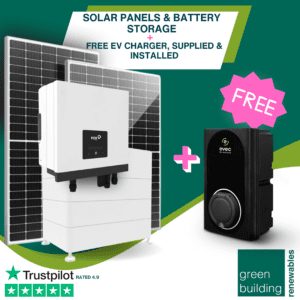 GO GREEN IN 3 SIMPLE STEPS
FILL OUT THE CONTACT FORM
Simply fill in the form and someone for GBR will be in touch to discuss your needs.
SPEAK TO ONE OF OUR EXPERTS
Our experts will guide you through the process.
SET AN INSTALLATION DATE
We simply pick a date and start you on your journey towards going green and saving money.

Costs less than you think
The cost of solar panels is actually lower than many people assume and can provide significant savings over time.

A greener tomorrow
They harness the power of the sun, a clean and renewable energy source, to generate electricity and reduce our reliance on fossil fuels.

Greater independence
With a solar panel system, you can generate your own electricity making you more energy independent and less at risk from external price rises.

Store excess energy
Using battery storage you can use all the energy you generate speeding up payback periods and making your energy independent.

Who are Green Building Renewables?
In 2021, Green Building Renewables was born, emerging from Go Eco Renewables which was acquired by Efficient Building Solutions. From our headquarters in York we have acquired and grown businesses across the country. We are the fastest growing network of renewables installers the UK.
With our strong focus on customer care and over 20 years' experience of installing the best low carbon and renewable energy technologies, we are committed to providing the very latest renewable energy solutions, including solar panels and battery storage, air and ground source heat pumps and EV charging points with first rate customer service.
Why choose Green Building Renewables?
Why choose us?
Our aim is to help every customer lead a more sustainable life. We proudly install and maintain a range of low carbon technologies that can help you become more energy independent by harnessing your own solar energy or keeping you warm with highly efficient heating systems – all whilst lowering your carbon footprint.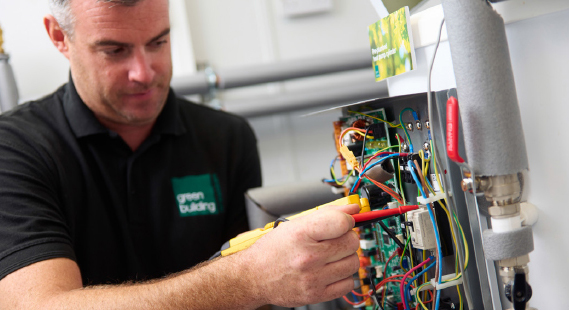 What do we offer?
We offer tailor-made environmentally-friendly solutions to meet your future energy needs. Our team of experts and in-house installers design, supply and fit solar panels and battery storage, air and ground source heat pumps, underfloor heating and EV charging points.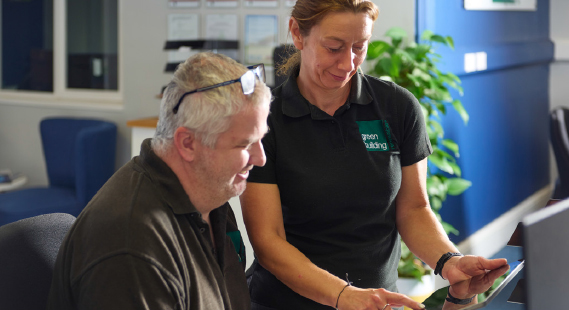 Why are we different?
Our success is based on demonstrating our expertise, making renewables understandable and building trust. The proof in the pudding is our range of industry awards, the host of easily digestible blogs, our 2 year workmanship warranty and our award-winning, 5 star TrustPilot service.
Why choose solar?
With rising energy prices, installing solar is one of the most effective ways of instantly lowering your energy bills by creating electricity and storing it for your own use.
We have installed solar and battery systems for hundreds of satisfied home and business owners protecting them from the effects of the energy crisis.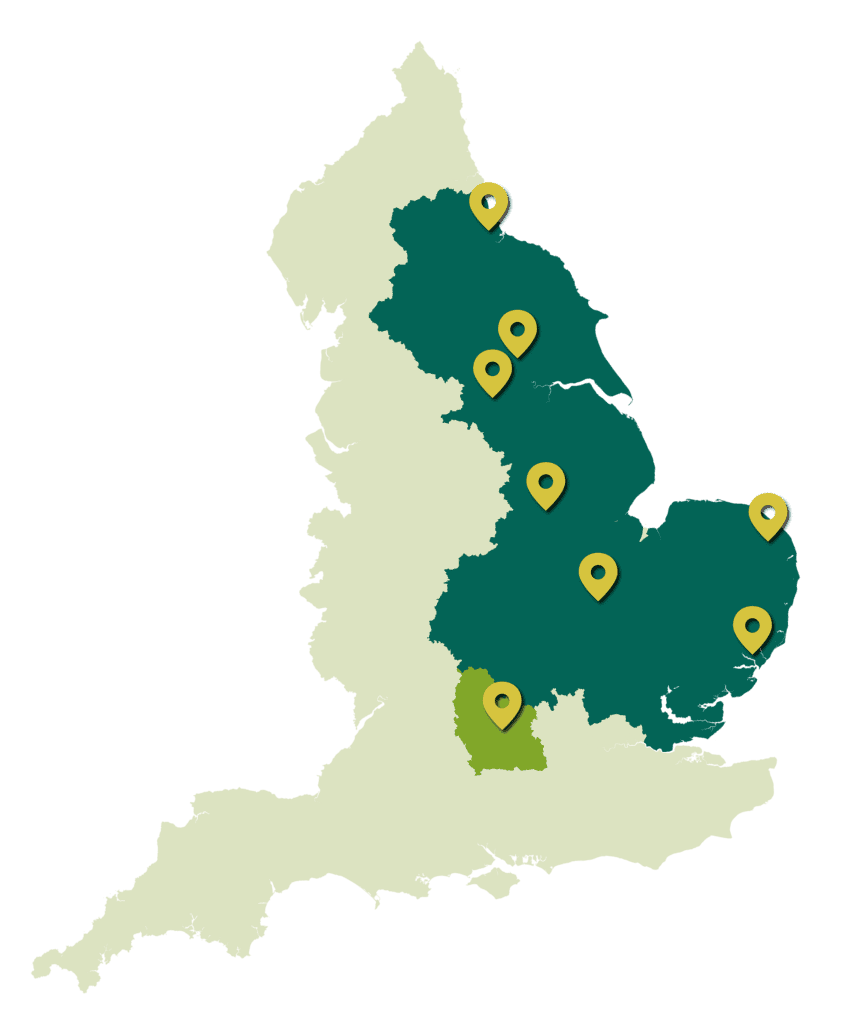 Renewable technologies installed in Norwich