Joining forces with the Canaries as a Norwich City community partner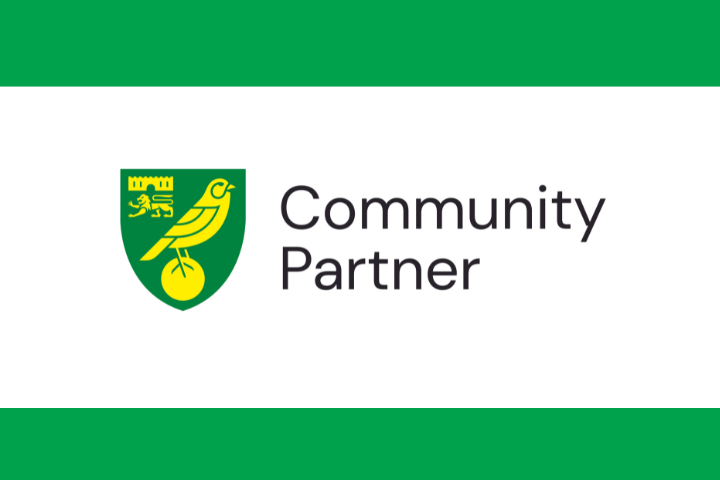 Green Building Renewables has joined forces with the Canaries of Carrow Road by becoming an official Community Partner through our office in Norwich.
What is the community partnership?
Launched in 2022, the community partnership scheme allows companies from across the local region to promote their brand at Carrow Road. The partnership offering is managed by Eleven Sports Media, the UK's leading provider of community partnerships and fan engagement technology.
At the launch of the scheme, Ben Tunnell, Norwich City's head of commercial development, said: "The support the club receives from the local business community is invaluable to the ongoing success of the club, both on and off the pitch. In an effort to create more commercial opportunities for local businesses to align their brands with the club, we have launched our new community partner partnership package. The new package will co-exist with the club's already highly successful regional and primary partnerships."
Eleven Sports Media's chief executive Matt Cairns said: "The community partner programme we have developed with Norwich City is one of the most expansive in English football. We're focused on giving the local business community a platform to connect and collaborate, giving community partners the ability to deliver their message to the wider Norwich City community via multiple channels, both in the stadium and beyond."  
Working in the Community matters at Green Building Renewables
We encourage our regional offices and teams to actively engage with organisations in their local communities, whether professional football teams or children's football teams like the Doncaster Office's sponsorship of Howden FC U9 Raptors.   
Managing Director Chris Delaney said, "We are pleased to continue the relationship with Norwich City FC that already existed through our acquisition of Inspired Renewables. Supporting the local communities where we work is important to the people that work in our regional offices, and it is part of our wider business strategy. We are happy to continue the relationship with Norwich, and as a Leeds United supporter, I am hopeful that we can play each other next year in the Premier League, not the Championship