Grow with a Green Building Renewables career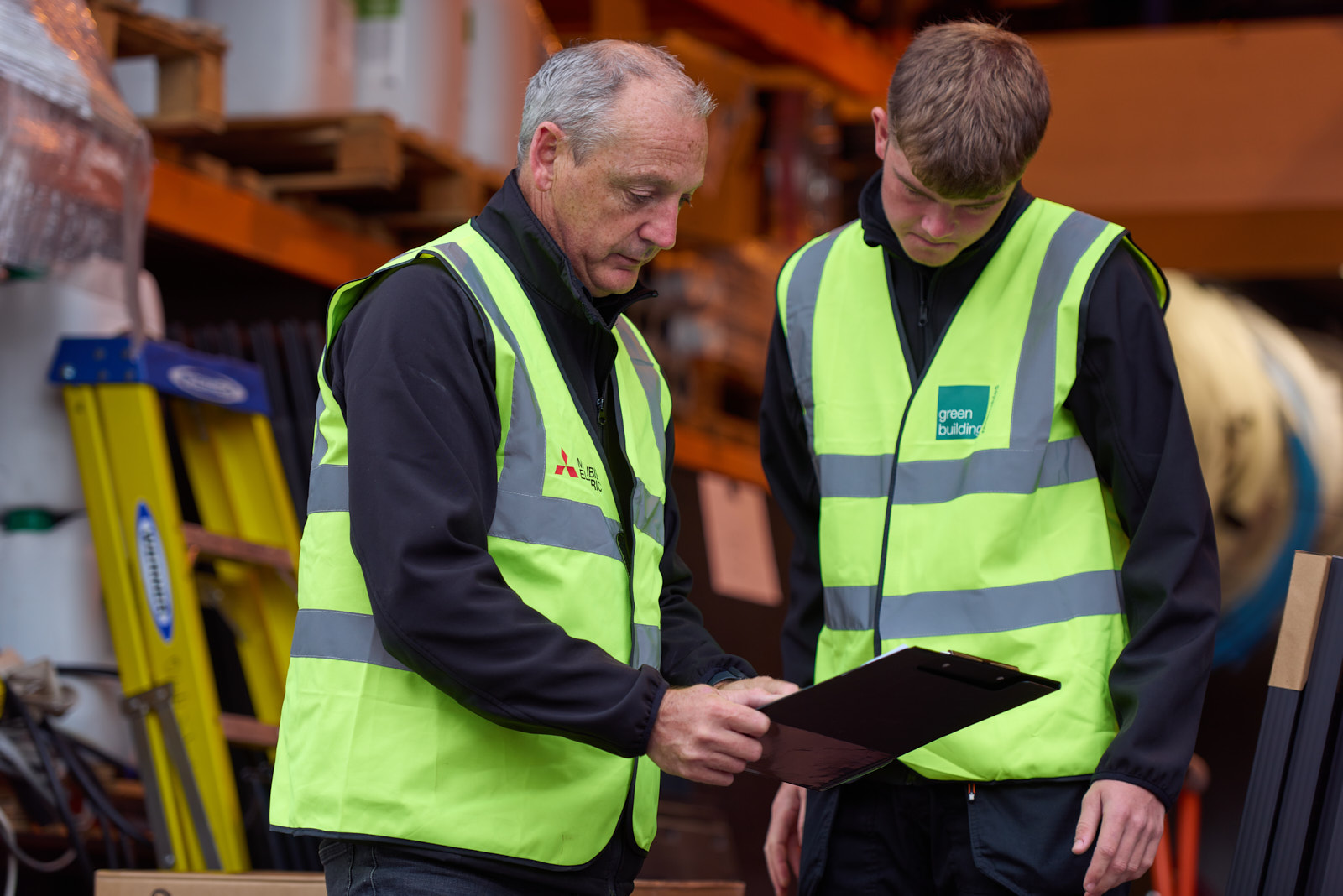 At Green Building Renewables, we're as ambitious as you. Right now, we're on the crest of a wave of unprecedented interest in sustainable energy, serving our customers with products and services to help them live a more sustainable life. This is reflected in our continued growth across the UK, with new offices opening all the time. Explore the benefits of a Green Building Renewables career.
Every new customer presents us with another opportunity to give them the best professional advice and to deliver a renewable energy installation to the highest possible standards.
By joining Green Building Renewables, you'll be working for a sustainable energy company whose core values are to:
Develop and reward our staff with benefits from our growth and success
Take genuine pride in our work to support our customers with the highest quality installations
Treat all our staff with respect, fairness and understanding
Maximise every opportunity
Creating positive change
We want to employ people who share these values. We want to be part of a highly motivated team focused on creating positive change, with a range of solutions that include solar panels, solar panel batteries, air source heat pumps, ground source heat pumps, electric vehicle recharging and underfloor heating.

In return, we offer a rewarding career that we'll develop with you to help you realise your full potential. We also offer a range of benefits to enhance your well-being and give you real job satisfaction. These include:
Ongoing training and development
Company pension scheme
Eco Car purchase support scheme (through tax free salary sacrifice)
Private health care
Loan cycle and accessories scheme
Cash incentives for customer referrals
Competitive salaries across all roles
Whatever your skill set, there could be a Green Building Renewables role for you. Typically, our expansion programme means we need people to join us in accounts, marketing, sales and operations, as well as in-the-field roles such as solar panel installers, heating engineers, electrical engineers and surveyors.
Also, we're extremely proud to have signed the Armed Forces Covenant and actively seek to recruit former armed services personnel who share our team spirit and ambition to succeed.
Find out more about our latest roles by visiting www.greenbuildingrenewables.co.uk/careers