Green Building Renewables partners with Metzger Business Search to expand our network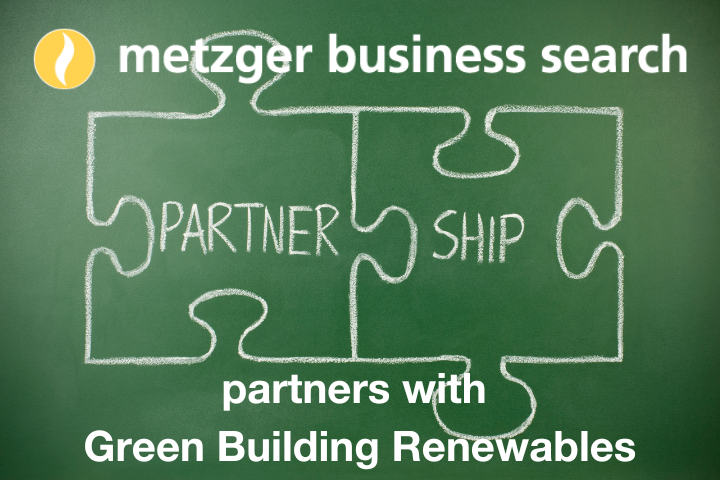 We're growing something special at Green Building Renewables, our nationwide network of energy experts. To help us expand our business by acquiring reputable regional companies, we have partnered with Metzger Business Search.
Our strategy is to expand our solar, heat pump, battery, and EV technology installation capacity by having a local presence of high-quality regional offices. Our head office in York will support these by offering strong technical advice, HR, training, marketing and finance functions to help support growth.
Over the last 18 months, Green Building Renewables has made eight acquisitions. These include:
Eco-Energy UK Power Ltd in Hertfordshire
Metzger Business Search has played an integral role in our most recent acquisitions and is helping us with several future deals we hope to make.
Founded in 2008, Metzger Business Search is a specialist mergers and acquisition consultancy. They work with clients, like Green Building Renewables, looking to grow through strategic acquisition of target companies. We also support clients wishing to sell their business with pre-sale advice and a fully managed, highly discreet sale process.
The Metzger Business Search team has completed over 150 M&A deals involving UK companies selling and being acquired by UK trade, private equity and international buyers. They specialise in the B2B Services, industrial, and technology markets. They have experience across sectors including business services, facilities management, property maintenance, construction, contract cleaning, security, fire, health & safety, compliance, energy, environmental, outsourcing, franchising, industrial and technology.
How we are growing our network?
Green Building Renewables wants to be the UK's biggest and best renewables installer. Biggest in terms of coverage of all the UK by 2025 and best in terms of customer service and a place to work for our staff. Our vision is to help every customer lead a more sustainable life. We believe Metzger Business Search can play a significant role in helping to achieve our ambitions.
Chris Delaney, Managing Director, Green Building Renewables, said, "Working with Metzger has already been extremely rewarding. They have expanded our resources to find, identify, and research potential companies to join our network. The calibre of the business they have found matches our ambition and vision for Green Building Renewables."
Efficient Building Solutions CEO, Philip Fellowes-Prynne, who is actively involved in the acquisition process on behalf of Green Building Renewables, said, "We have been extremely impressed with Metzger and the working relationship they have created with us. Their expertise in identifying prospective businesses to join Green Building Relationship is helping to ensure that we build the business we want and in the long term, which will help transform people's homes."