Air source heat pump that more than pays for itself over seven years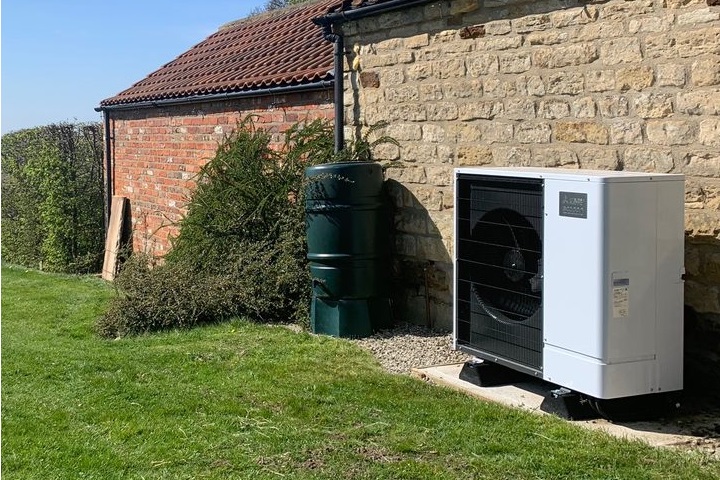 Mr & Mrs A own a 4-bedroom detached home in Leavening, a village off the gas network. Their existing oil fuelled boiler was coming to the end of its life and they were looking to replace it with a more environmentally friendly and sustainable heating system, that would save them money and reduce their carbon footprint.
The couple had already had a solar PV system installed previously and wanted to maximise the benefit of their solar energy.
We recommended a 15kw Vaillant Air Source Heat Pump, which would complement their solar PV system and offer them large savings on their energy bills, whilst allowing them to become more self-sufficient and less reliant on the grid.
Green Building Renewables provided a thorough quote outlining the cost of works and the financial incentives they would be entitled to apply for. The system would cost them around £11,500 to install but they would receive over £10,000 back over seven years from the Renewable Heating Incentive. In addition, they would make savings of around £477 per year on the running costs of their heat pump compared with their existing oil Boiler.
In short, over seven years the system would cost them nothing, in fact even with the radiator adjustments they would be over £1200 better off.
The System
Heating: 15kW Vaillant aroTherm Air Source Heat Pump.
Hot Water: 250 Litre Vaillant Cylinder
The Project
Mr & Mrs A's new air source heat pump was installed in July 2018, taking a team of two, 3 1/2 days, which included the removal of their existing oil boiler.
A few old radiators also need to be replaced in order to maximise the performance and efficiency of the new Heat Pump. This was identified in the initial survey and the radiators were installed with very little disruption.
Mr & Mrs A have now enjoyed a year with their new heating system.
We've been very pleased with the hot water and heating system since its installation and it has provided a number of benefits compared to the oil-fired boiler it replaced. With repayments through the renewable heat incentive scheme the actual cost will be less than replacing with another oil boiler. It just made sense to stop our reliance on heating oil and choose a greener option. The quality and service provided by Green Building Renewables (formerly Go Eco) has been exceptional

Mr & Mrs A