We are Green Building Renewables
Your local renewable technology experts.
Approved & Accredited Installers
The Complete Solution For Renewable Energy
Our friendly and experienced team will help you choose the right renewable technology for your home or business. From planning and design, through to installation, Green Building Renewables will support you every step of the way. Of course, please do let us know if you have any questions for our Renewable Energy Installers and our customer services team will be more than happy to help you further.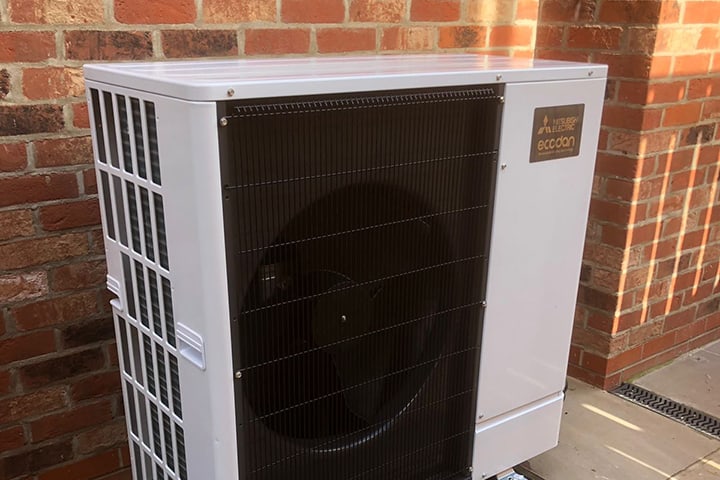 Heat Pumps
Heat Pumps are the most efficient way to heat your home or business, removing the need for traditional fossil fuel heating and drastically reducing your energy bills and consumption.
We can design and install an efficient system that will save you money, whilst generating an income with the Renewables Heat Incentive.
Solar Panels
Solar Panels allow you to harvest the natural energy provided by the sun all year around and are a sustainable alternative to fossil fuels. Find out how they could reduce your energy bills and earn you an income, by selling excess energy back to the grid.
Benefits of switching to Renewable Energy
Premier Yorkshire Renewable Energy Installers
This Company did a fantastic job installing a heat exchange system for my elderly mother a year ago. Prior to this she was reliant upon coal and bottled gas as she lives in a very isolated rural setting. Her home is now perfectly warm throughout 24/7 and she has saved over £600 in her energy costs in year one!

The installation and service staff are superb. They work quickly and cleanly but beyond that they dealt with my mother Alzheimer's and constant repetitive questions in a very compassionate way. A year down the track they have returned to make the system "mother-proof". I am so impressed with them. They are highly recommended. Thank you
I live in a village that has no gas supply. In 2017 through the local council grant. Green Building Renewables installed a Daikin Air Source Heat Pump.

It has given me security and peace of mind, I found the fitters most polite, helpful and willing to answer any questions I had regarding the Air Source Heat Pump.

At the end of each day I wouldn't have known that I had workmen in the house, so tidy and clean.

I feel Air Source Heat Pumps are the way forward owing to the low carbon foot print compared to oil or solid fuel. I would personally award Green Building Renewables 10/10 first class.