EV & OLEV approved installer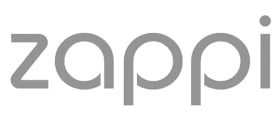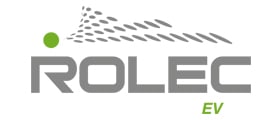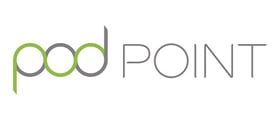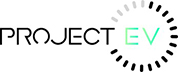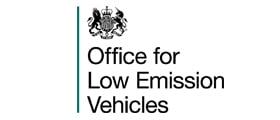 Types of different Electric Charging Points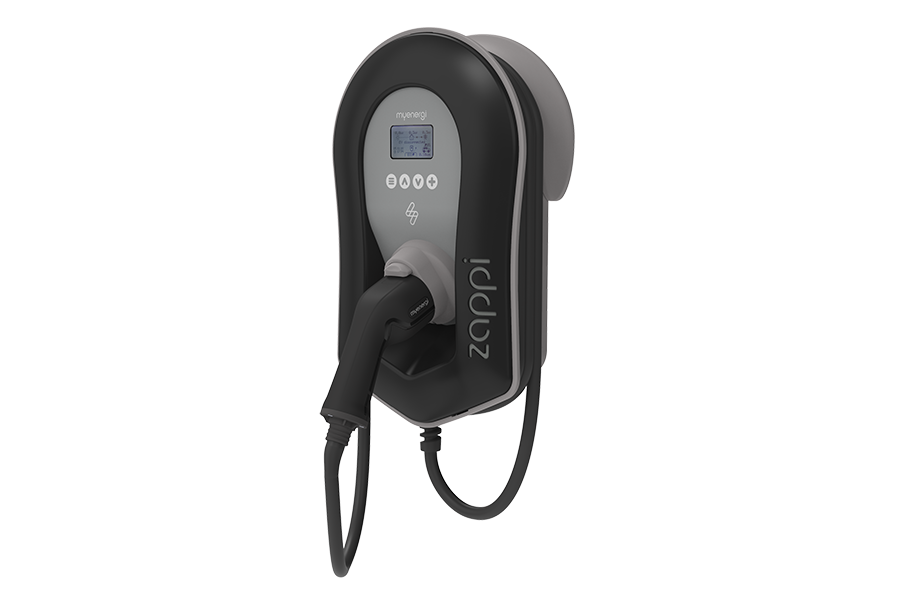 Tethered charge point
A tethered electric charging point comes with a long cable attached to the unit and allows you to connect to either a type 1 or type 2 connecter. The major benefit of a tethered charging unit is that you can plug straight into the car but are limited on the connector type.
The majority of electric vehicles manufactured in the UK come with a type 2 connecter but it is always best to check. We will talk through all of the options available with you to ensure you get the correct charging point.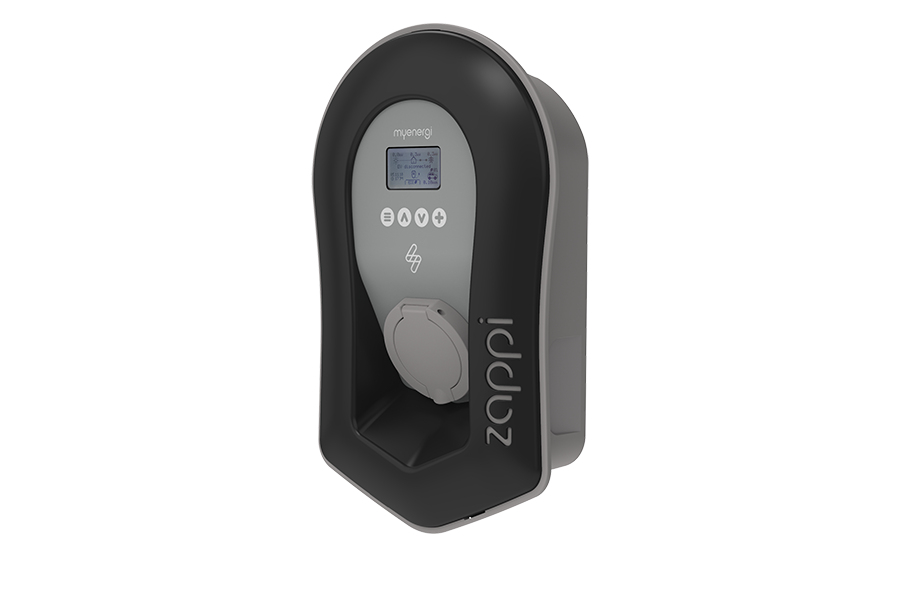 Socketed charge point
A socketed electric charging point does not come with a cable. They are fitted with all the correct safety devices so that you, your car and home are protected.  The benefit of a socketed charge point is that it is universal and can be used with any charger.
This helps when choosing your vehicle as you can accommodate all electric vehicles so if you decide to change your car you are not limited on the connector. We will talk through all of the options available with you to ensure you get the correct charging point.
The benefit of using a car charger vs a standard socket?
Charging an electric car through a standard plug is the slowest charging method available. Unless you already have an outdoor plug near your driveway, plugging into a standard socket means running a cable out through an open window or door.
It is also not recommended as your primary charging method because standard sockets are not ideally suited to supplying high levels of power for a long time. Extension reels or cables should not be used at all, as they are not intended to carry full rated current for lengthy periods and can overheat.
Newer models also typically offer smart features that allow you to track you're spending and switch the charger on/off remotely, meaning a home charger will give you extra information and control, as well as the extra speed
Ready to get started with home charging?
Electric car charging points grant
An office of low emission vehicles (OLEV) grant allows you to reduce the cost of installing an electric vehicle charger by £350. If you qualify for the grant, we will check your suitability and take care of the claim on your behalf.

Electric Vehicle Homecharge Scheme (EVHS)
The Homecharge Scheme offers up to a 75% contribution of the total purchase and installation price for one chargepoint, capped at £350 inc VAT. To receive the grant applicant must meet the eligibility criteria, which include:
The vehicle must be on the list of eligible vehicles.
Customers must meet ownership criteria ie owner/ lease/ primary access and have suitable off street parking.
The charge point installed must be a 'Smart' charger and must be an OLEV approved model.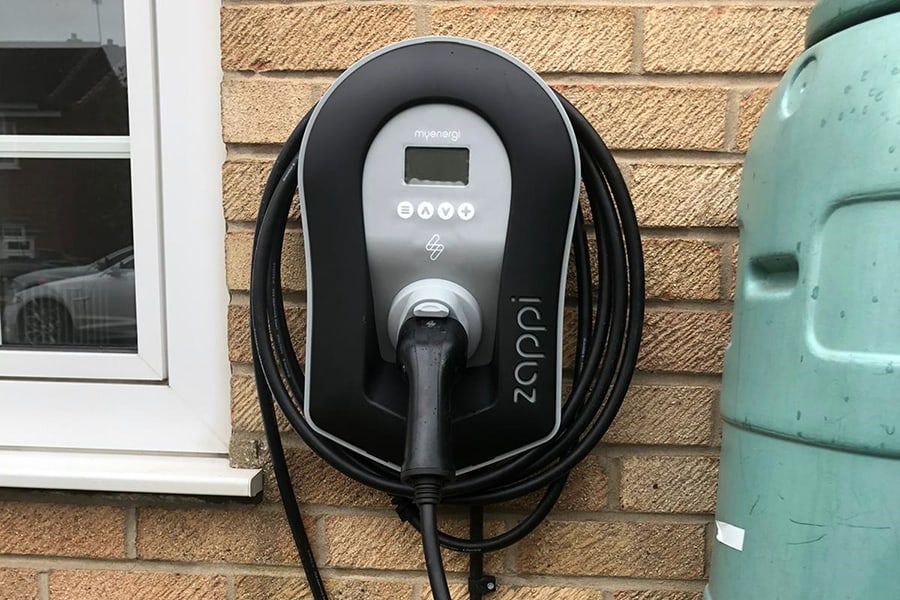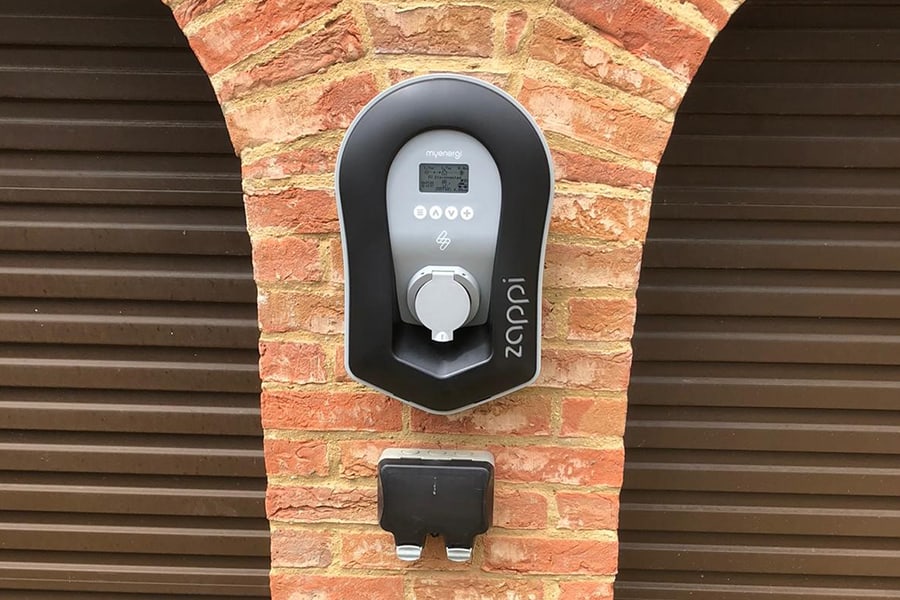 Workplace Charging Scheme (WPS)
The Workplace Charging Scheme reduces the purchase and installation cost of workplace charging points by 75% (capped at £350 inc VAT per socket).  This allows companies to claim up to a maximum of 40 sockets.
The WCS is available to any business, charity or public authority, with some conditions including the following:
You must have sufficient off-street parking.
While you do not need to currently have electric vehicles as part of your fleet, you will need to express an existing or future need for the business.
You must have the charging station installed by an OLEV-approved workplace charging station installer like Pod Point.
Frequently Asked Questions