We are committed to helping homeowners make their homes more energy-efficient, and our team has the knowledge and expertise to help you
Talk to the experts
To find out if you are eligible for funding, simply click on the button below to locate your nearest Green Building Renewables office and fill out our website form. Our team of energy specialists will review your information and let you know if you qualify for any available funding or other incentives.
We are committed to helping homeowners make their homes more energy-efficient, and our team has the knowledge and expertise to guide you through the process of accessing funding and installing energy-efficient products in your home. By working with us, you can benefit from our industry-leading expertise, our wide range of high-quality energy-efficient products, and our commitment to delivering outstanding customer service.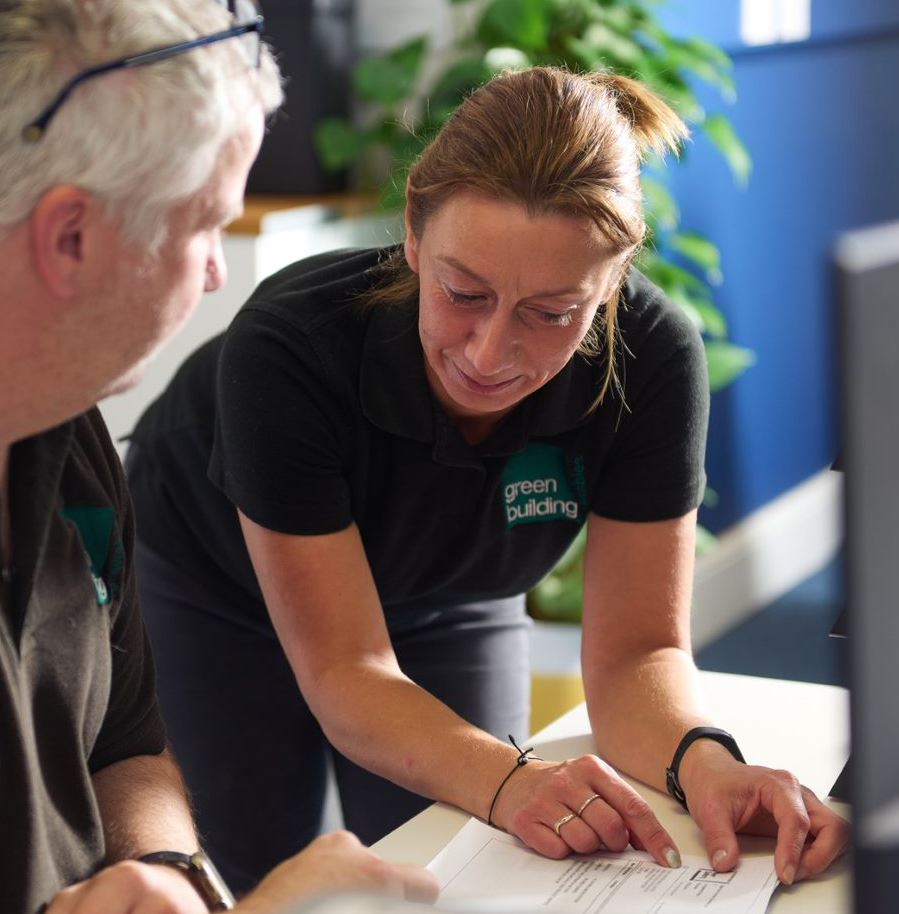 Government incentives to go green
Our team is committed to helping you make the most of the options available to you, whether that's through government-backed schemes, finance packages, or other incentives. We can provide advice and support to help you choose the energy efficiency measures that are best suited to your home and budget, and guide you through the process of accessing any available financial support.
So why wait? Click the button below to get started and take the first step towards a more energy-efficient and sustainable future for your home.