Air source heat pumps
Are you tired of paying high energy bills for your LPG or electric heating system? If so, we have the perfect green energy solution for you – air source heating!
Our award-winning, fastest-growing renewable business in the UK has locations across the country, so we're always local. Don't let the thought of potential costs deter you, we offer a range of financial support options.
Plus, as a government-approved installer under the Boiler Upgrade Scheme (BUS), we can check your property's eligibility for the £7,500 incentive.
Why not get in touch with us today to discover your property's suitability for air source heating and start saving on your energy bills? We are here to help you every step of the way towards a more sustainable future.
How do air source heat pumps work?
An air source heat pump will extract heat from the outside air, converting low grade heat into useable energy, by passing it through a compressor where its temperature is increased. The heat is then used for space heating and hot water. An air source heat pump will work at temperatures as low as -20°C outside.
Find out if your home is suited to air source and what an installation requires with our free calculator. Levels of insulation within your home and your current heating types all effect estimated annual savings, but our simple to use guide gives you an idea as to heat pump running costs for different ages and types of homes and the size of the required units. So for a quick estimate of installation costs and awards available click below.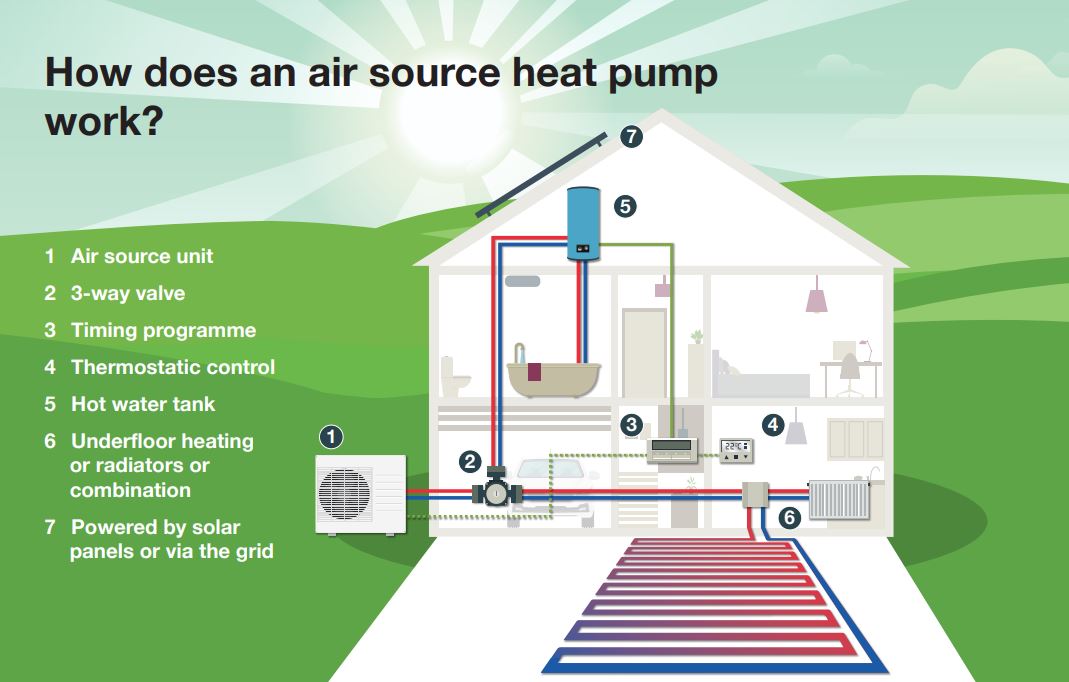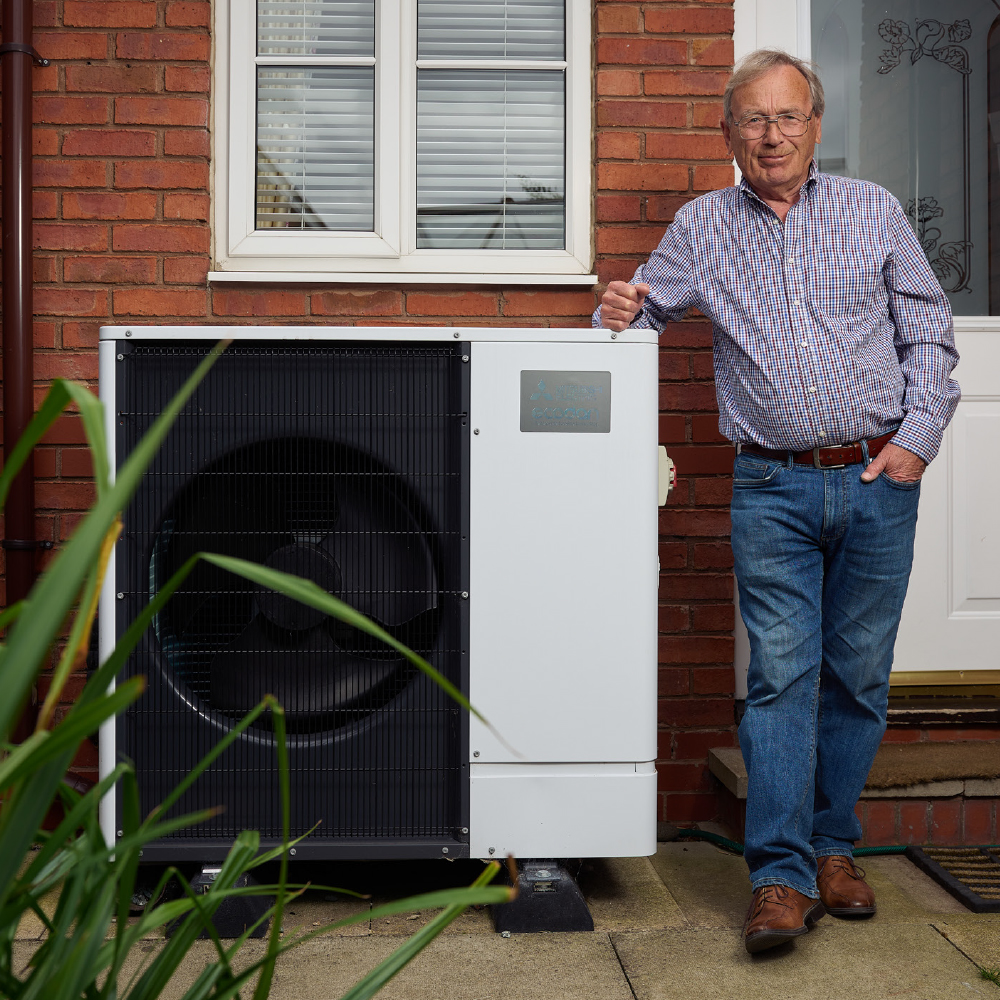 How much money could a heat pump save you?
The suitability of air source heating for your property may vary depending on the type of house you live in, levels of insulation in your home, the size of the current radiator system and whether you have underfloor heating.
These are explored in our calculator giving you instant estimates on the supply and installation cost of your air source heating, including the £7500 BUS grant. We show you estimated annual air source heat pump running costs and even estimated annual savings against your current heating type so you can see the potential payback period for yourself.
All of this is provided free of charge, without having to leave your email address. Should you wish to arrange a survey and to discuss this further, simply fill the form in at the end and we will be in touch for a no obligation, no-pressure discussion as to your property's suitability for installing an air source heat pump.
Why choose Green Building Renewables to install your air source heat pump?
With over 20 years' experience of installing low carbon and renewable technologies, Green Building Renewables work hard to make sure you receive the time and attention you require to find the most suitable air source heating solution for your property, lifestyle and your family's needs.
From the transparent pricing on our calculator and survey request to our award-winning customer service, our expert boiler replacement advice enables you to make the right renewables choices for you. This is backed by our accredited surveyors who complete your property survey report complete with heat loss calculations.
Our installation teams that serve your local area are also available for servicing and maintenance to ensure your system runs efficiently for years to come.
What are the benefits of air source heat pumps?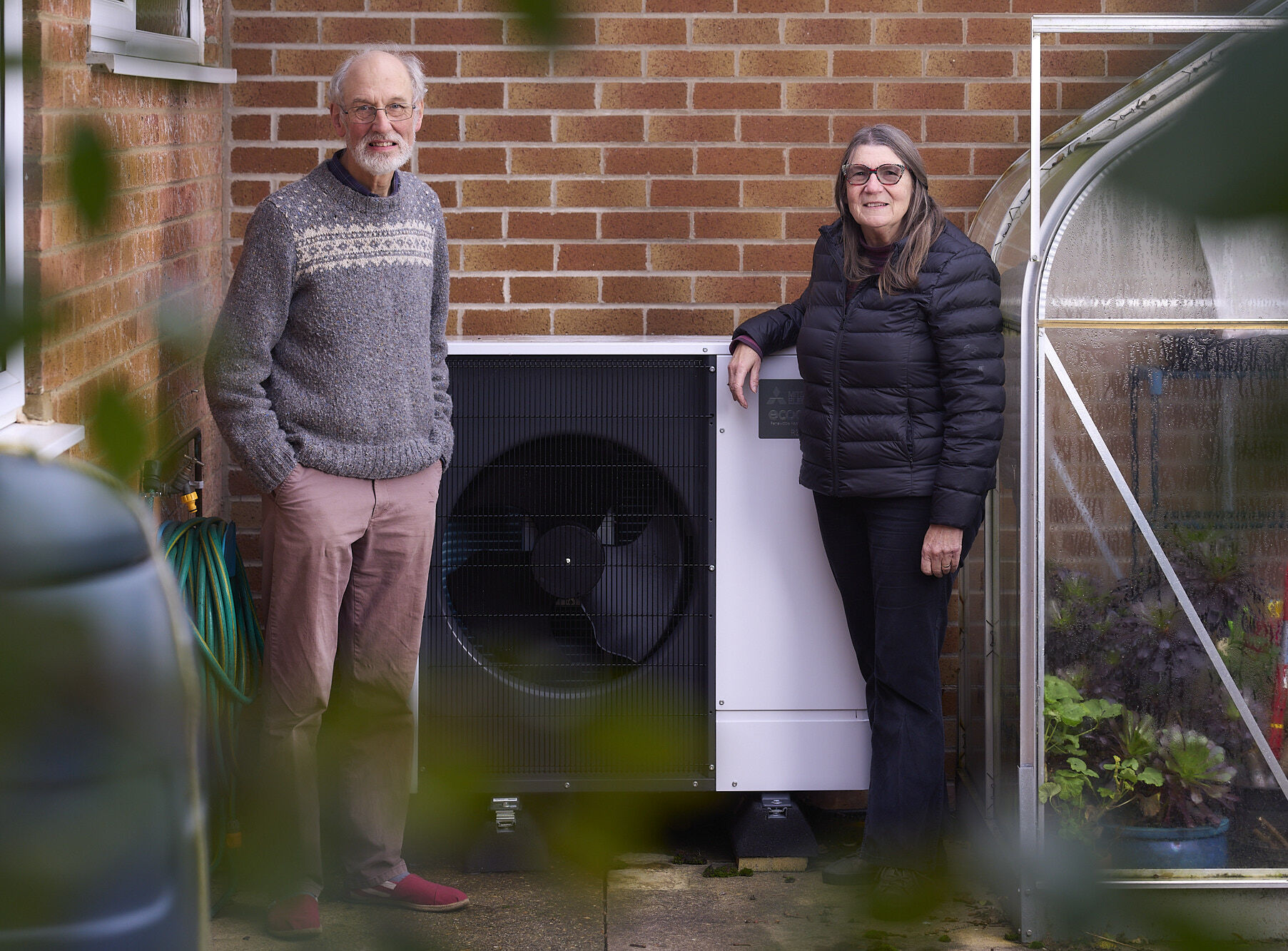 Frequently Asked Questions on air source heat pumps