Contact Us
Whether you are planning a new home, conversion or an office block and are thinking about including renewable technology, we would love to talk to you about it.
We don't mind if you haven't broken ground and just want some advice, it is often easier to start working together early in the project.
Got plans? Fire them across to us by email and we will have a head start with planning your renewable technology.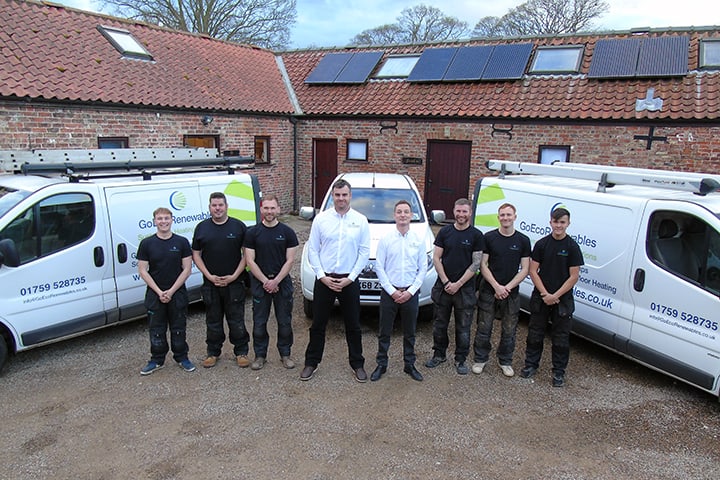 We are experts in sustainable heating solutions
Office Hours
Monday – Friday
9 – 5pm
Saturday – Sunday
Closed
The data you submit will be used by Green Building Renewables and our approved suppliers to ensure that we deal with your enquiry effectively and provide communications directly relating to your enquiry. Green Building Renewables is part of the Efficient Building Solutions Group. Your data may be shared with any other members of the Efficient Building Solutions Group. We will never sell your data and your data will be safeguarded in accordance with our Privacy Policy.
How to find us
Office address: Unit 9 Chessingham Park, Dunnington, York, YO19 5SE