Proud to be one of the few approved and accredited installers of Tesla Powerwall.
Power your home and electric vehicle with renewable energy you control and reduce your reliance on the grid.
With solar panels, you typically generate more clean energy than you need. By combining with Powerwall, a rechargeable home battery, you can store excess energy from your solar panels for use anytime even during a power outage.
Monitor what energy you produce and control your selfpowered system with 24/7 access using the Tesla app.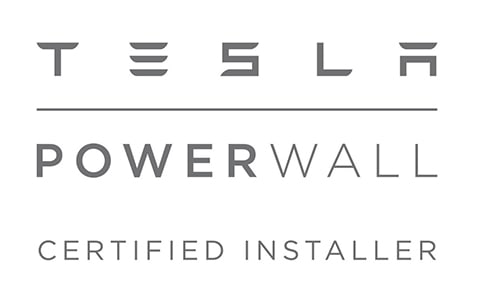 We are proud to be the one of the few approved and accredited installers of Tesla Powerwall.
UPDATE August 2023 Good availability – please call to book a survey!
10 Solar Panels and Tesla Powerwall
For a limited time, we are offering to install 10 solar panels and a Tesla Powerwall for under £11k.*
What this price includes:
10 x 405w panels (on a pan tile roof)
FOX standard inverter
One elevation
No scaffold
Equipment all located in close proximity (such as a garage)
Includes £350 rebate from Tesla
What is NOT covered, which would cause a variation in price:
2 or more elevations
slate or rosemary roof
Any electrical upgrades
Groundworks

If scaffold needs to be provided by GBR

More than 10 panels

Awkward/long cable run
Inverter and battery located away from the consumer unit
To book a survey and get an accurate estimate for your property, contact our team today!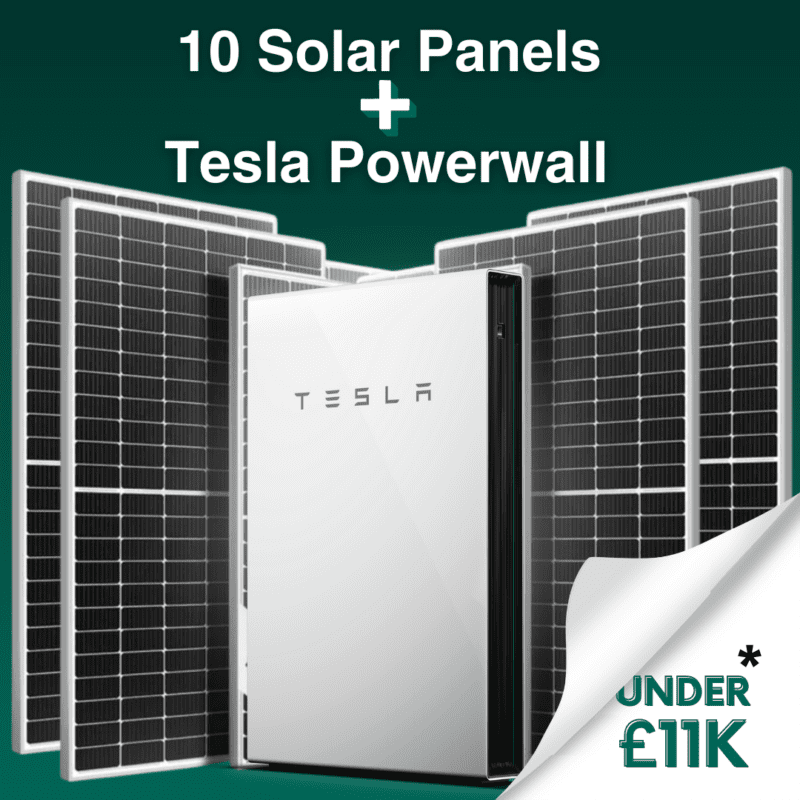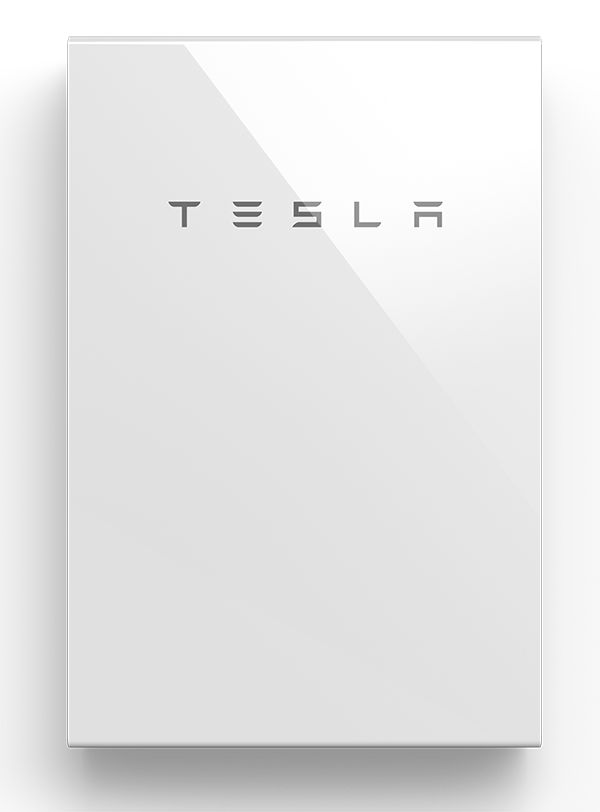 Why choose a Tesla Powerwall?
With its built-in battery inverter, the Tesla Powerwall is compact and easy to integrate into your home. As with all Tesla products, new features will be added to Powerwall with over-the-air updates.
Tesla Powerwall specifications
A Tesla Powerwall is connected directly to an AC supply. This allows the battery to charge from the excess solar power or from the grid. The Tesla Powerwall can be retro fitted to any existing electrical installation with or without a solar PV system.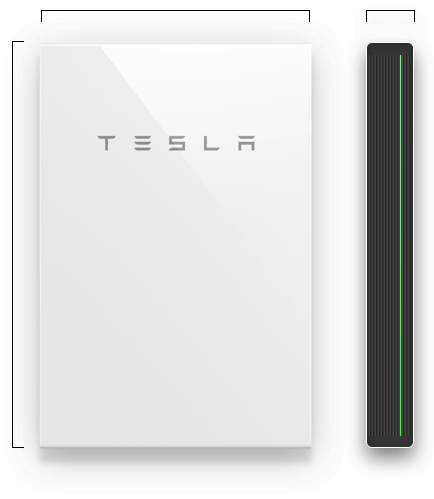 Usable capacity: 13.5 kWh

Efficiency: 90% round-trip

Real power: max continuous 3.68kW/5kW

Scalable: up to 10 Powerwalls

Operating temperature: -20°C to 50°C

Dimensions: L x W x D: 1150 mm x 753 mm x 147 mm

Certification: grid standards UK G83 / G59 / G100

Installation: floor or wall mounted, indoor or outdoor

Supported Applications: solar self-consumption, back-up power, time-based control
Frequently Asked Questions