Power your home and electric vehicle with renewable energy you control and reduce your reliance on the grid.
With solar, you typically generate more clean energy than you need. By combining with Powerwall, a rechargeable home battery, you can store excess energy from your solar panels for use anytime even during a power outage.
Monitor what energy you produce and control your selfpowered system with 24/7 access using the Tesla app.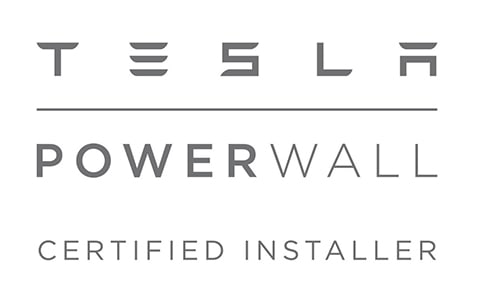 We are proud to be the only certified installer of Tesla Powerwall 2 in York and North Yorkshire.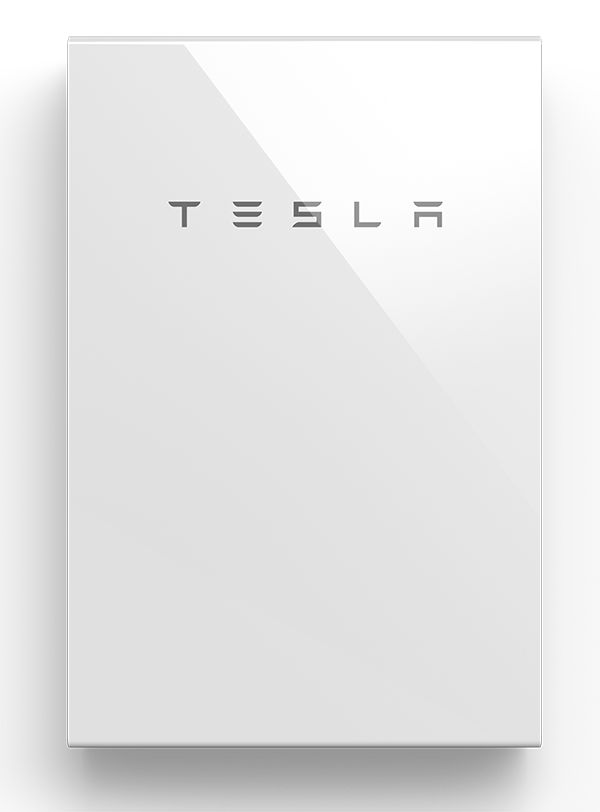 Why choose a Tesla Powerwall 2?
With its built-in battery inverter, the Tesla Powerwall is compact and easy to integrate into your home. As with all Tesla products, new features will be added to Powerwall with over-the-air updates.
Touch Safe

Touch safe for the entire family with no live wires or bulky vents.

Flexible Installation

Wall mounted or floor mounted. You can stack up to nine Powerwall units to power homes of any size.
Durable Design

Water resistant and dustproof enclosure for installation inside or outdoors.

Always Connected

Monitor your solar energy use in real-time and receive alerts when your Tesla Powerwall is preparing for cloudy or severe weather.
Tesla Powerwall Specifications
A Tesla Powerwall 2 is connected directly to an AC supply. This allows the battery to charge from the excess Solar Power or from the Grid. The Tesla Powerwall 2 can be retro fitted to any existing electrical installation with or without a Solar PV system.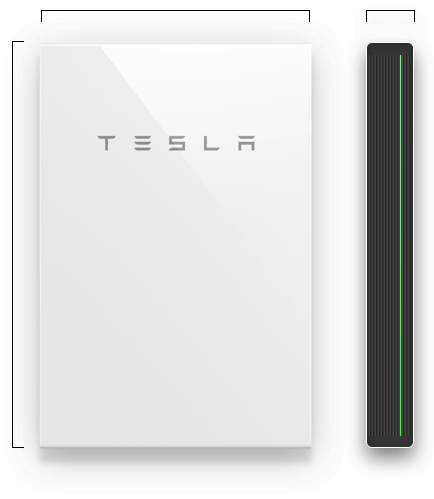 Usable Capacity

13.5 kWh

Depth of Discharge

100%

Efficiency

90% round-trip

Real power

max continuous 3.68kW/5kW

Supported Applications

Solar self-consumption

Back-up power

Time-Based control

Warranty

10 years
Scalable

Up to 10 Powerwalls

Operating Temperature

-20°C to 50°C

Dimensions

L x W x D: 1150 mm x 753 mm x 147 mm

Weight

114 kg

Installation

Floor or wall mounted

Indoor or outdoor

Certification

Grid Standards UK G83 / G59 / G100
Frequently Asked Questions
Ask us for a quote today
There's no reason to fear power outages. Capture Energy through the day and reduce your reliance on the grid.
The data you submit will be used by Green Building Renewables and our approved suppliers to ensure that we deal with your enquiry effectively and provide communications directly relating to your enquiry. Green Building Renewables is part of the Efficient Building Solutions Group. Your data may be shared with any other members of the Efficient Building Solutions Group. We will never sell your data and your data will be safeguarded in accordance with our Privacy Policy.