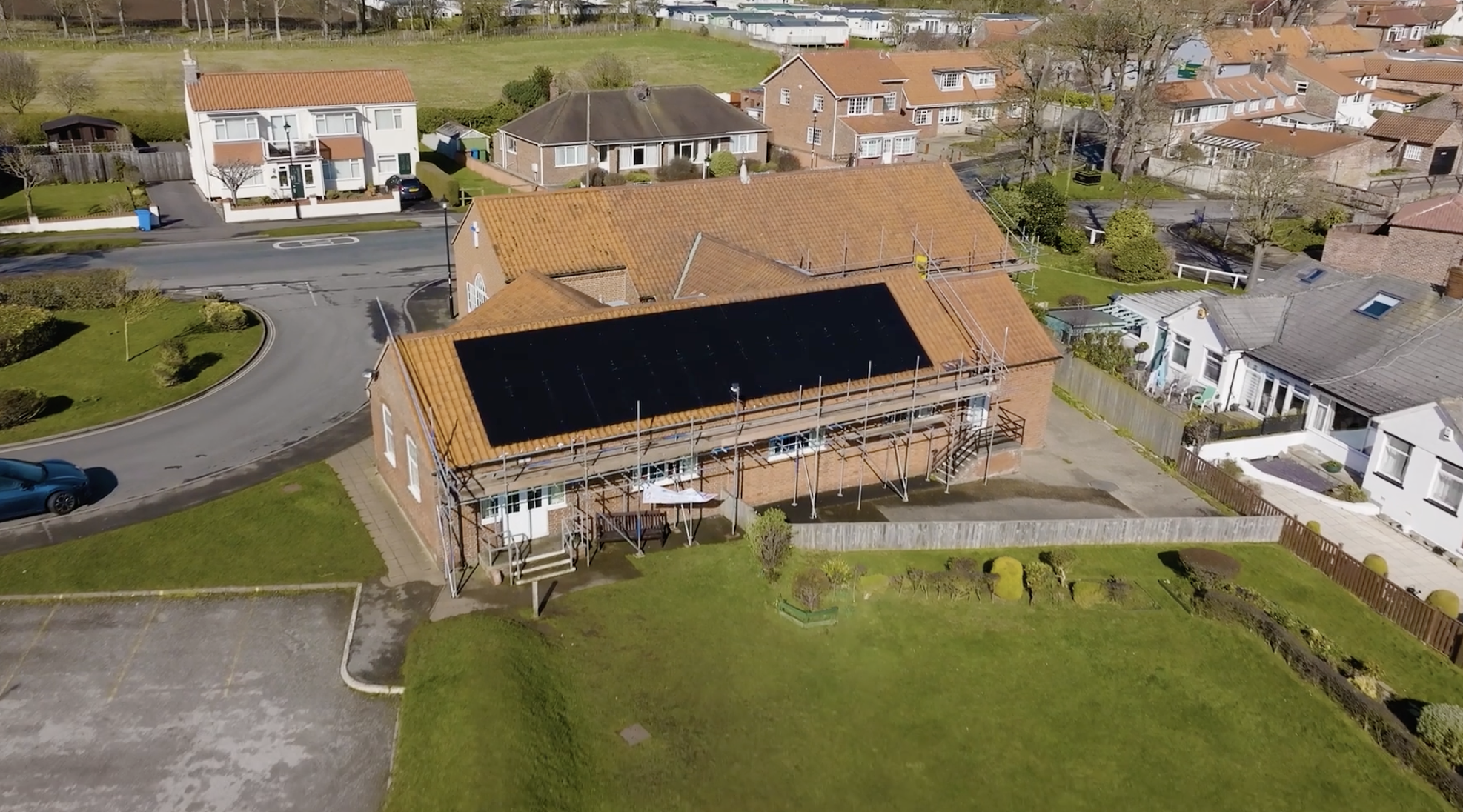 Sewerby Methodist Church
Sewerby Methodist Church has a rich history that dates back to the 19th century when it was first established to serve the local community. The church underwent several renovations and refurbishments over the years to meet the needs of its growing congregation and the wider community.
17.4kw Solar PV System
43 x 405w Black Mono Panels
1 x 12kw FOX ESS 3 Phase Hybrid Inverter
On Roof Fixings
AC & DC Isolators
Generation meter
AC & DC Cabling
Scaffold Included
Bird Guard
28.7kw FOX ESS Hybrid Energy Cube Battery Storage System
7 x 4.1kw Energy Cube Batteries
Electrical testing
Commissioning.
Sewerby Methodist Church

February 07, 2023