Choosing a heat pump system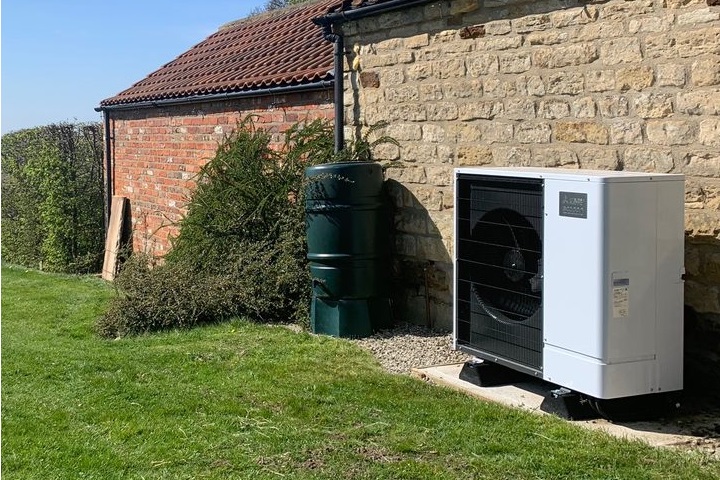 The importance of good design and installation
In the early days of implementation, heat pump technology was still evolving. Over the last few years heat pump products and technical knowledge has vastly improved.
Heat pump technology is now very good and reliable but unfortunately, poor installation and design can mean they don't perform at their optimal, giving heat pumps a bad name.
It is really important that a heat pump system is well designed and well installed to ensure that it performs well.
Here is our handy checklist of things to look out for when choosing a heat pump:
Is the heat pump company registered with the MCS certification scheme?
MCS offers quality control assurance that heat pump systems are being designed and installed correctly. Your installer and product will need to be MCS-certified in order to access government incentive schemes.
Green Building Renewables is an MCS-certified installer (Membership number 00070171).
Are room-by-room heat loss calculations offered as standard?
These are essential to ensure that you are offered a correctly-sized heat pump for your home.
How experienced is the heat pump company?
How many heat pumps does the company install a year, how long has it been trading and what is the heat pump experience of the staff working in the company?
Who will be installing the heat pump?
Sometimes the company selling the heat pump system is different to the company installing it, so it is worth checking whether installation is undertaken by a different company.
What brands of heat pump are on offer?
A large well-known heat pump brand like Mitsubishi will be well-supported with spare parts and technical support.
What aftersales service is offered by the heat pump company?
It is important to have regional and local installers to ensure that any breakdowns can be dealt with swiftly.
What warranties are offered?
Warranty lengths vary so it is always worth checking this.
Does the company offer support applying for the Renewable Heat Incentive grant scheme and other Government incentives?
Heat pump companies should be able to guide you through the grant application process. Your installer and product will need to be MCS-certified in order to access government incentive schemes.
Can the heat pump company share reviews and testimonials from previous customers?
External review bodies like TrustPilot and Which? Trusted Traders are a useful way of establishing a company's reputation.
Will the company advise on the suitability of heat pumps for your project?
Heat pumps are not always suitable for every property and it is important that heat pump companies are honest and transparent if they are not suitable and would not deliver enough heat for your project. One approach might be to ask the company whether projects are ever unsuitable for heat pump heating.