Green Building Renewables offers a new commercial finance solution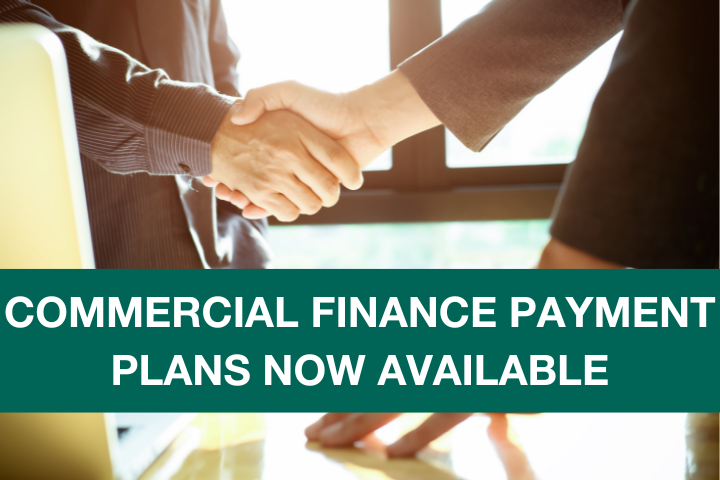 We're proud to announce a new strategic partnership with Australian-based fintech Smart Ease to bring innovative commercial finance payment plans to our UK commercial customers. This unique collaboration aims to make the adoption of solar energy even more accessible and affordable for businesses, contributing to a greener, more sustainable future.
The new partnership leverages the expertise and experience of Green Building Renewables and Smart Ease, combining our strengths to provide tailored finance solutions for UK businesses interested in transitioning to renewable energy. By offering flexible and competitive payment plans, the companies seek to empower commercial customers across various industries to embrace solar power, drive cost savings, and reduce their carbon footprint.  
In this article, we will tell you all about the new commercial finance we offer.
Table of Contents
We're proud to offer Commercial Finance
Managing Director, Chris Delaney said,
"We are thrilled to join forces with Smart Ease to make it faster and easier for our UK commercial customers to switch to solar power. Our mission has always been to promote renewable energy adoption, and this collaboration allows us to extend our reach to businesses seeking sustainable energy solutions."
Smart Ease has a proven track record of providing innovative financing solutions to businesses in the Australian and New Zealand markets. With a focus on empowering businesses with the financial flexibility they need to invest in renewable energy, Smart Ease's expertise complements our commitment to delivering high-quality renewable energy solutions and exceptional customer service.
Guy Olian, CEO of Smart Ease said,
"The partnership between Green Building Renewables and Smart Ease represents a significant step towards advancing the adoption of solar energy in the UK's commercial sector. Any business which can afford to pay its power bill can afford to go solar when savings made from generating their own power are greater than repayments."
What are the benefits of commercial finance plans for solar?
With 93% of applications receiving instant pre-approval and minimal paperwork requirements, the payment plans for commercial customers offer several key benefits, including:
£0 upfront: Businesses can now adopt solar energy solutions without significant initial capital outlay, preserving their financial resources for other strategic investments.
Competitive interest rates: Savings from the solar energy are typically higher than the cost of payment plan.
Cost savings: By harnessing the power of solar energy, businesses can significantly reduce their reliance on traditional grid electricity, leading to long-term cost savings and increased profitability.
Customisable plans: The payment plans are designed to meet the unique needs of each business, with flexible terms and competitive interest rates.
Fast, fuss-free process: Green Building Renewables and Smart Ease have streamlined the application and approval process, ensuring a smooth and efficient experience for commercial customers.
Environmental impact: Switching to solar energy demonstrates a solid commitment to sustainability and corporate social responsibility, enhancing a company's reputation among environmentally conscious consumers.
What makes our commercial finance plans for solar great for your business?
Smart Ease payment plans are tailored for each company, but typically the length of the payment plan is between two to ten years and can range in value from £10k – £5m per site. Payment options include rental, hire purchase, and PPAs. Hire purchase agreements are also eligible for capital allowances such as AIA (100%) & FYA (50%).
For example, a typical agricultural business might need a 100kW solar system to reduce 41 per cent of its energy consumption. With Smart Ease fully funding the approximate £90,000 installation cost over a seven-year term, the customer's fixed monthly payment would be £1,534 compared to £1,725 saved on average per month. The net result is £191 net profit per month, £2,292 in the first year and £47,034 during the seven-year payment plan period. Upon completion of the payment plan, the system is transferred to the customer, and savings start from £79,055 or a net saving of £605,132 over the lifespan of the system.
Why is it a good time to get a commercial finance plan for your business?
In the last two years, there has been a dramatic increase in the number of solar panel installations in the UK.
In 2021, 61,320 UK properties had solar panels installed – a rise of 71% from the previous year. According to provisional government data from 2022, the UK installed 555 MW of new PV capacity by December 2022. The country's cumulative installed capacity hit 14.3 GW across more than 1.2 million installations, up 4% from December 2021. The National Grid anticipates a fivefold increase in solar PV generation in the UK, from 14GW to roughly 70GW by 2030, and there are massive projects and site proposals in place, especially for commercial rooftop space and solar farms.
In comparison, as of 30 June 2023, there are over 3.52 million PV installations in Australia, with a combined capacity of over 32.1 gigawatts. Australia has the highest percentage of rooftop installations in the world. Almost one-third of homes have panels. Commercial-sized systems (between 10kW and 100kW) now comprise 20% of all solar systems installed in Australia, with the top three categories for financed commercial PV systems being Agriculture (26%), Manufacturing (17%) and Accommodation/food services (12%).
Who are Smart Ease?
Smart Ease is a forward-thinking Australian fintech company that provides innovative financing solutions to businesses interested in adopting renewable energy.
A digital-first provider backed by a team of experts in the finance and renewable-energy industries, they launched in the UK in 2022 in response to increased interest and demand for solar among the business community. Smart Ease pride themselves on delivering competitive rates, fast approval and a dynamic, responsive experience from start to finish.
With a focus on sustainability and financial flexibility, Smart Ease has helped over 9,000 companies transition to clean and green energy sources since 2014 across Australia, New Zealand and the UK.
What to do if you're interested in commercial finance for your business?
We have a consultative approach to our commercial finance options for businesses, we offer comprehensive guidance regarding the financial options tailored for your business. In addition, we present in-depth economic efficiency assessments alongside your survey. This ensures your thorough comprehension of the precise timeline for breaking even, the repayment structure, and the overall profitability that your business can anticipate.We want to make the process as easy as possible so that your business can benefit from solar energy as soon as possible.
If you want to speak to our commercial team to discuss your options, then click here to go to our finance page to connect with our team.
Coverage about our commercial finance partnership can be seen below