Daily Express coverage for Green Building Renewables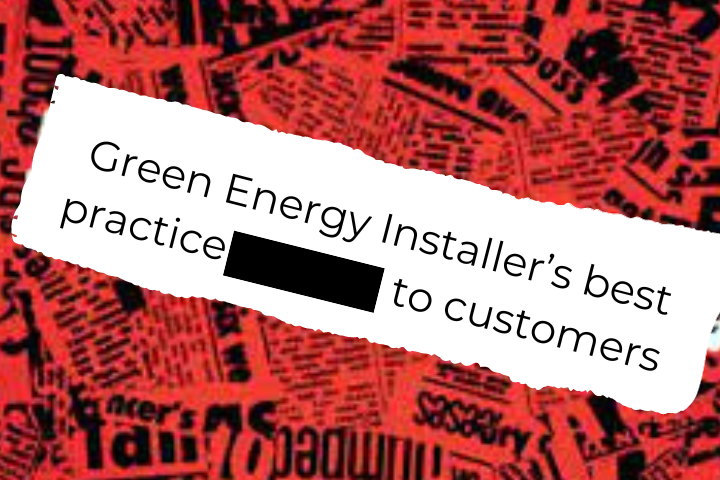 Have we got news for you? This week Green Building Renewables was featured in The Daily Express. Maisha Frost's article on our business discussed our pledge to raise standards for renewables in the UK.
At a time when climate change is becoming an increasingly urgent concern, reporting on the work of companies like ours is critical to public understanding of the positive work being done. Receiving coverage in the Daily Express newspaper and being recognised for the good work we are doing is something the team at Green Building Renewables is extremely proud to achieve. We receive regular local coverage for our work and being recognised in the national media marks an important milestone in our growth as a new but rapidly growing UK business.
The Daily Express is one of the UK's leading national newspapers, and it is known for its diverse range of news coverage. However, in recent years like many media outlets, there's been a noticeable shift towards more extensive reporting on environmental issues, including sustainable architecture green building initiatives, and green energy.
The coverage of Green Building Renewables in a national newspaper like the Daily Express holds several key benefits; they include:
Increased Public Awareness: The newspaper's extensive readership means that more people are being exposed to the importance of renewable energy installation. This increased awareness can lead to a greater public demand for renewable solutions for their homes and buildings.
Inspiration and Ideas: By highlighting renewable technologies, the Daily Express can serve as a source of inspiration for homeowners and businesses.
Policy Influence: Media coverage can often influence government policies and regulations. As more newspapers like the Daily Express cover renewables, it can apply pressure on lawmakers to prioritise sustainability and enact supportive policies.
Economic Growth: The shift towards renewable technology practices can also lead to economic growth. It creates opportunities for green technology companies and stimulates the job market.
When a paper like The Daily Express gives prominence to issues like renewables, it can act as a call to action for both the industry and the general public. It acts as a reminder that we have a collective responsibility to prioritise renewables and make them the norm rather than the exception. The newspaper's coverage serves as a reminder that we can all contribute to a more sustainable future through our choices and actions. The spotlight on Green Building Renewables in mainstream media is a positive step forward and something we hope to capitalise on further as we continue to expand our nationwide network of renewable energy experts across England.
If you have any media enquiries about Green Building Renewables and the work we do, then please contact ryan.lewis@ebuildings.co.uk