Exhibitions 2023 – Green Building Renewables on the road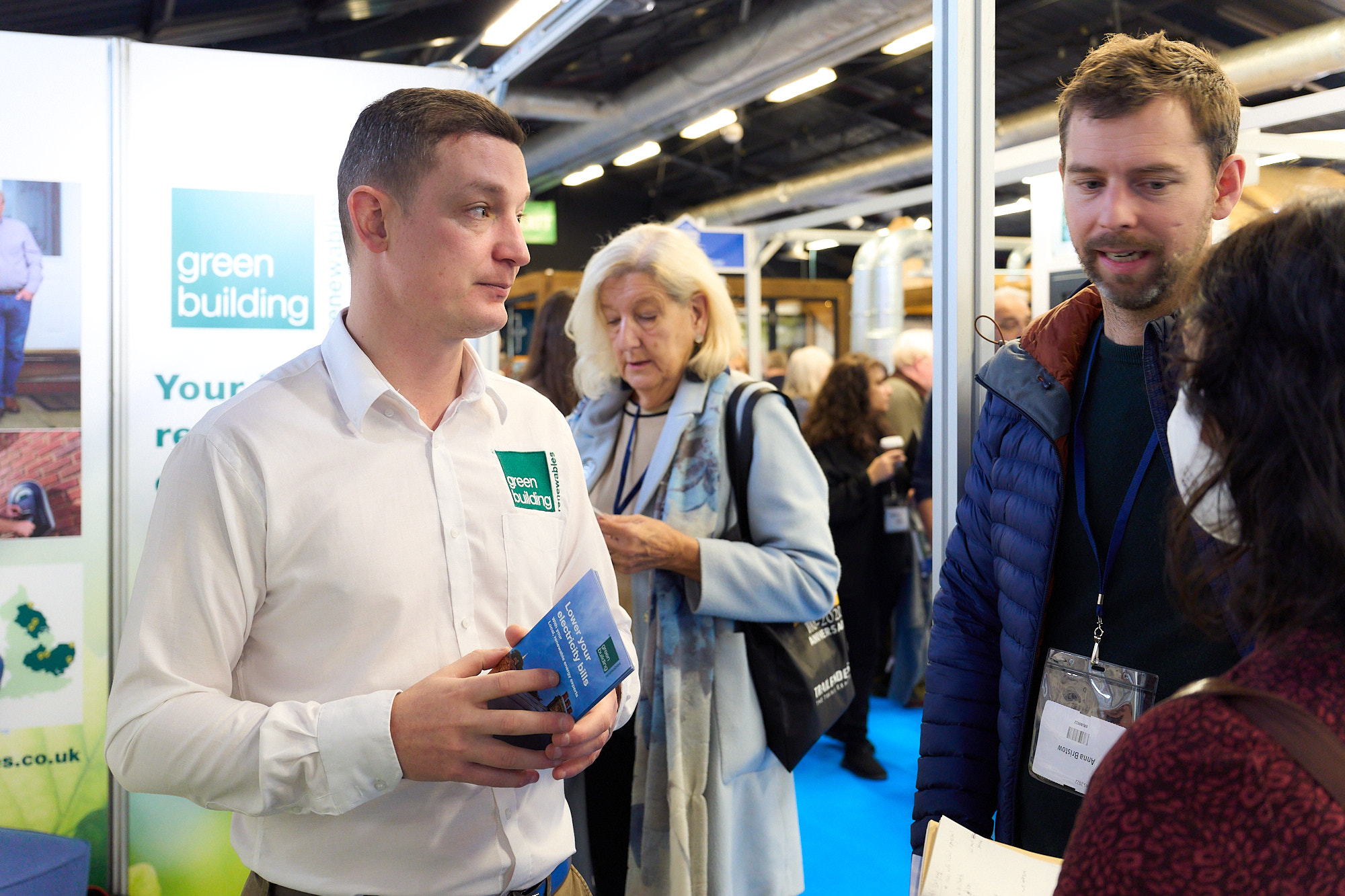 Come and talk to our experts at our exhibitions around the country!
Sometimes you can't beat meeting face to face and asking experts questions about your plans for solar and battery storage or air source installations in person. Going to an exhibition allows you to bring your plans and find companies that meet your requirements. At the exhibition, our expert advisors with the experience to answer your questions and further your plans are equipped with case studies and supporting literature to assist you.
We are exhibiting at the following leading exhibitions in the UK and also at local events where you can meet your local team. Some of these exhibitions and events have links for FREE tickets so you can research your renewables' projects without spending a penny!
Free Links to the exhibitions
Bridlington Kite Festival, Sewerby Church (solar installation), 21-21 May. Talk to Chris Garvey about the recent solar installation and work with commercial enterprises and homes across Yorkshire.
Build It! Bicester 10-11 June stand E1 FREE TICKET LINK Come and visit us on the stand to discuss your renewables plans. Our experts from the Midlands area will be able to help you with expert advice on solar, ground and air source technolgies suited to homes or businesses.
Installers Show, NEC 27-29 June stand A15. This is a trade exhibition where we are meeting with fellow renewables companies wanting to join the fastest growing renewables installer in the UK. FREE TICKET LINK for businesses wishing to discuss joining our renewable teams across the country.
Homebuilding & Renovating Show, Harrogate 3-5 November stand A232
Exhibition Masterclasses
We are often called upon to hold masterclasses to share our expertise with visitors at scheduled points at the exhibition. Please see below a presentation entitled "A fresh look at renewables" given by Chris Delaney at Harrogate 2022.
We look forward to seeing you on the stands and discussing your plans.