Green Building Renewables expands onto the South Coast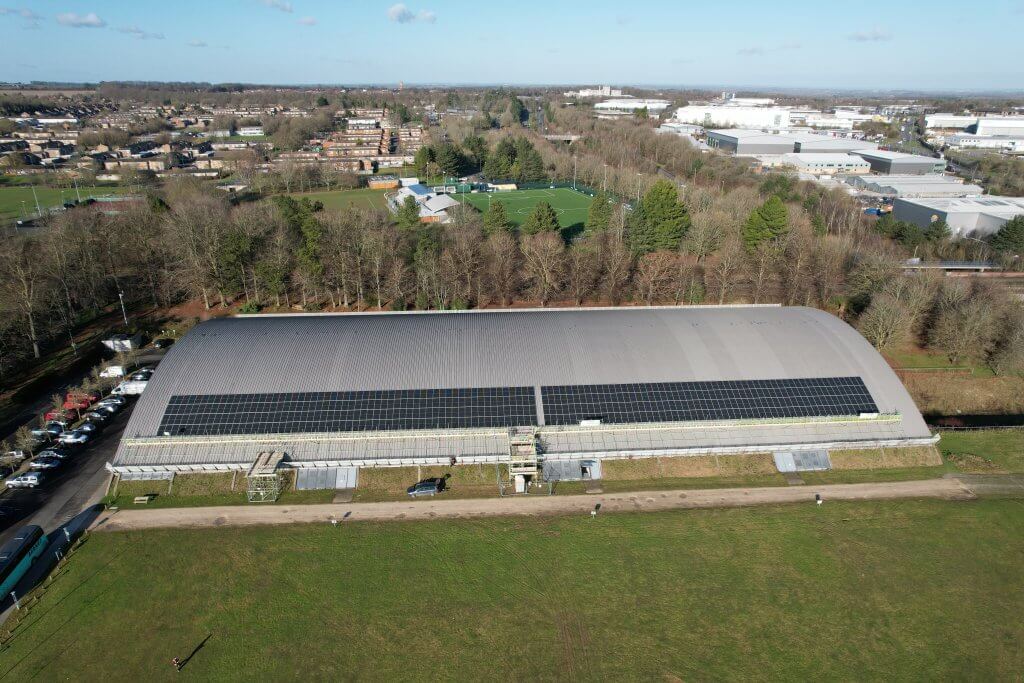 We have expanded our UK nationwide network into Hampshire and onto the South Coast by acquiring local business Solar Voltaics.
Chichester-based Solar Voltaics is the eighth renewables company to join us. By joining Green Building Renewables' fast-growing network, Solar Voltaics helps increase our annual turnover to £35 million. The merger will also help create jobs in the region. 
Solar Voltaics currently serves London and the UK for commercial clients and Hampshire, Sussex, Berkshire, Surrey and Dorset for residential customers. Becoming a part of the Green Building Renewables nationwide network allows the company to expand its reach and offer its services as part of a national business with a local focus. 
South Coast Expansion
The decision to expand onto the South Coast comes as part of our strategic vision to extend the benefits of solar energy to communities across the country. Leveraging our model of local expertise and cutting-edge technology, we aim to deliver efficient, reliable, and cost-effective solar power solutions to businesses, homes, and industries in the region and across the UK.
Our network already includes regional offices in York, Doncaster, Scarborough, Newcastle, Daventry, Wellingborough, Colchester, Oxford, Nottingham, Norwich and Cambridge. Adding Solar Voltaics' Chichester office helps expand our nationwide reach further. 
From its Nutbourne office on the West Sussex and Hampshire border, Solar Voltaics has over twelve years of experience in providing renewable energy systems to homeowners, businesses and local authorities. In particular, the company has done significant work for local councils, including over 638kW of installations on over 50 properties for Portsmouth City Council, a pioneer in deploying solar PV for its social housing stock as well as 1.2MW on 53 schools for Hampshire County Council and a further 378kW installed for nine schools for West Sussex County Council. The company has also installed solar at landmark buildings like the Milestone Museum of Living History in Basingstoke (see image) and Trafalgar Wharf Drystack in Hampshire. 

Managing director of Green Building Renewables, Chris Delaney, said,
"The pedigree of Solar Voltaics work precedes it. The reputation of the company and the quality and scale of the work it has done in the region is incredible, and I am delighted to have them join the Green Building Renewables family and network of regional offices. 
"We continue to grow our nationwide network by acquiring respected and reputable businesses like Solar Voltaics. We welcome the Nutbourne team to ours. The South Coast is known for its rich natural beauty and vibrant communities, making it an ideal location for Green Building Renewables to expand. We want to expand upon the excellent work of Solar Voltaics and help empower businesses and residents alike in the region to switch to clean energy, reducing their carbon footprint and benefiting the environment."
Solar Voltaics was founded by Michael Turner, a highly successful local entrepreneur and businessman. Michael has ten years of experience in the aerospace materials industry with Rolls Royce plc and British Aerospace. He has a passion for driving innovation through to implementation. He founded the company in 2010 and has helped grow the company to success over the last twelve years.
On joining Green Building Renewables, Michael said,
"I am extremely proud of what the team at Solar Voltaics has achieved since I founded the company. Our mission has always been to ensure customers understand how solar PV technology can work for them, how it is installed and what financial benefits they can expect from an installation designed to their specific requirements and budget. The vision of Green Building Renewables matched our own, and we're delighted to become a part of their network when renewable technologies and alternatives to fossil fuels have never been more needed."


"We pride ourselves on ensuring that customers are completely satisfied with their decision to adopt Solar PV technology, and we adhere to a strict code of conduct to provide high levels of reassurance that their systems will perform as expected for many years. Our team provides quality service and work; joining Green Building Renewables and becoming part of something bigger is a fantastic opportunity for them to share our combined skills further. Green Building Renewables allows the team to offer more services and products to our customers in the region." 

In due course, Solar Voltaics will rebrand to Green Building Renewables as it becomes a part of the our nationwide network of local renewable technology installers and helps recruit new Solar PV installers and heat pump engineers nationwide. The UK is facing a skills shortage regarding renewable technology engineers, and helping to build the renewables' workforce of the future is a critical focus of the company.