New acquisition expands our network into the South and increases turnover to £24 million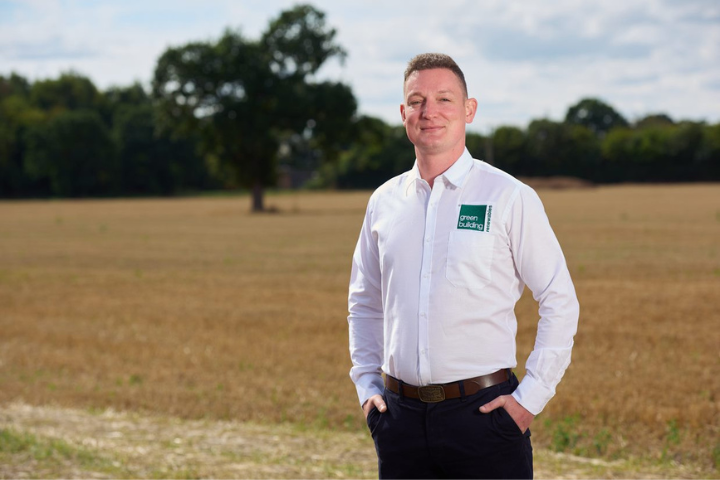 Green Building Renewables (GBR) has expanded its UK nationwide network into the South by acquiring Oxfordshire business Steve Cross Plumbing and Heating.     
Kidlington-based Steve Cross Plumbing and Heating is the fifth renewables company to join our business in the last 18 months and will help increase our annual turnover to £24 million. The merger will also create 15 new jobs in the region.
Chris Delaney, managing director of Green Building Renewables, said, "The 39-year reputation of Steve's business precedes it. He, and his team, are trusted and respected by their customers, and they fit perfectly with Green Building Renewables and within our network of renewables experts.
"We continue to grow our nationwide network by acquiring quality local renewable technology businesses like Steve's. We're delighted to welcome the Kidlington team to ours. And we're proud to add another region of England to our network. As the public continues to look for solutions to energy price rises and ways to lower their environmental footprint, we will continue to grow our business by providing local solutions to these global issues. We want to be the first name people think of when it comes to low carbon and renewable technology installation."
In due course, Steve Cross Plumbing and Heating will rebrand to Green Building Renewables as it becomes a part of the company's network of local renewable technology installers, recruiting new solar PV installers and heat pump engineers across the country.
Steve Cross, founder director, said, "I am extremely proud of what I have built in the region over the last 40 years. My team provides quality service and work and joining Green Building Renewables and becoming part of something bigger it's a fantastic opportunity for them to share their skills further. Green Building Renewables offers the team the opportunity to offer more services and products to our customers in the region. This has never been more important at times of increasing energy prices."
Philip Fellowes-Prynne, Efficient Building Solutions CEO, said: "Efficient Building Solutions' mission is to lead the UK's transformation to efficient, sustainable buildings. The rapid growth and expansion of Green Building Renewables reflect the demand for low carbon and renewable technology. Chris and his team are building a network of renewable experts that we believe will be unrivalled in the UK for their combined experience and knowledge. We are actively seeking suitable businesses to acquire and join the Green Building Renewables network. Steve and his team are a perfect example of the standard of business we want to join our team."
You can read more about the acquisition in the following media: