Green Homes are desired by over 50 per cent of Brits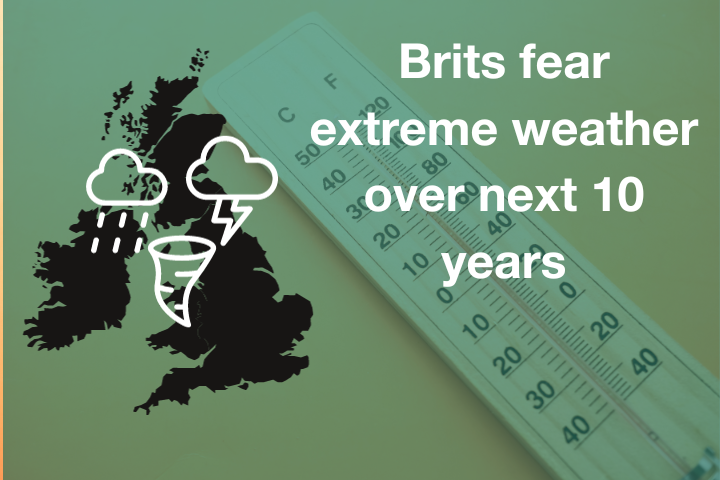 Almost 3 in 5 Brits are willing to pay more for Green Homes as they fear extreme weather events over the next ten years. That's according to research we commissioned by Censuswide.
After a year of climatic extremes across the globe, we wanted to know how the British public were feeling and what impact this had on their attitudes to green homes and homes with renewable technology.
In this article, we will reveal what the research tells us about how people in Britain think about green homes and extreme weather.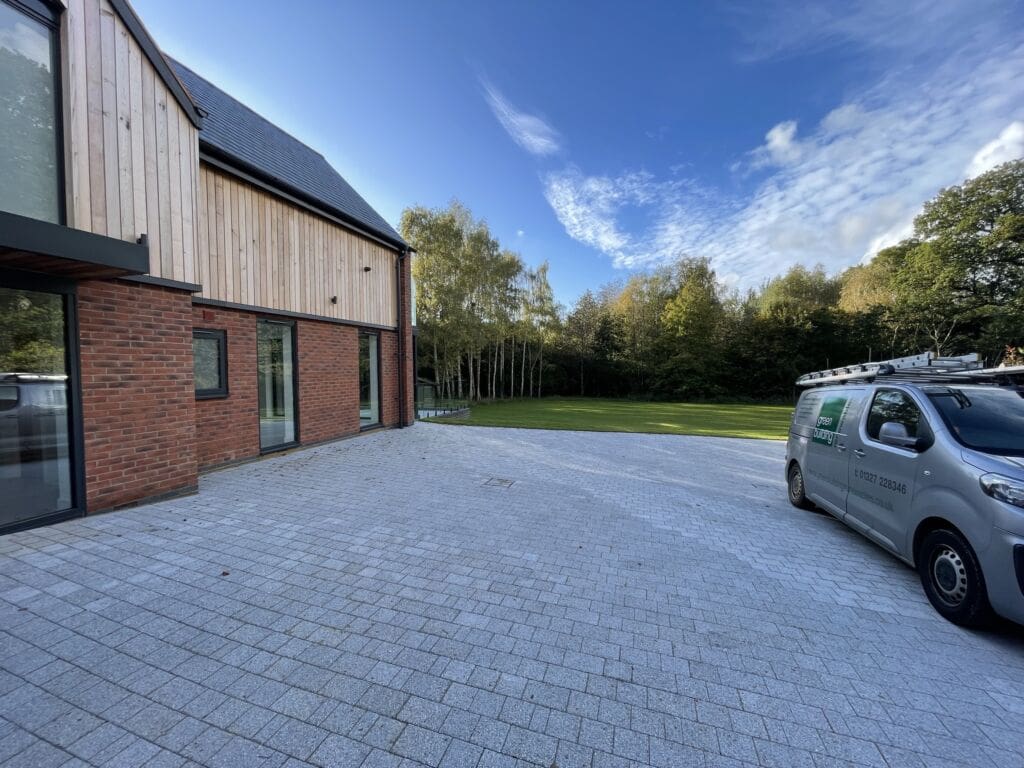 Table of Contents
Research Headlines
Over half (57%) of Brits are willing to pay more for a house with renewable or low carbon technology like solar panels, heat pumps or EV chargers.  
One in four (25%) would be willing to pay between £15k and £25k extra for a green property. 11% willing to pay more than £45k extra for a green home.
50% of Brits say they are concerned about extreme weather damaging their homes in the next ten years. 43% are worried about extreme weather damage in the next year.
Over half (53%) of Brits think their mortgage and council tax should be lower if their home is greener.  
Britons are willing to pay more for more energy efficient homes as there is growing concern about the impact of extreme weather events in the UK.
One in two (50%) Brits are concerned about the impacts extreme weather events could have on their properties in the next ten years. Over two in five (43%) are worried about the effects of severe weather on their homes in the next year.
The Impacts of Extreme Weather are already being felt
News headlines have been dominated by extreme weather events across the globe already this year. The UK recently started its Winter Storm season with Storm Agnes, and this research confirms that the UK public worries about the impacts and damage that hotter summers, flooding and more intense storms could have on their homes.  
Prime Minister Rishi Sunak recently announced changes to the government's net zero strategy, with targets for improved EPC ratings for rental properties being scrapped. Whilst he did increase the Boiler Upgrade Scheme grant from £5,000 to £7,500, there were no announcements about solar energy, which, according to the research, nearly half (45%) of Brits want along with Energy-efficient insulation and windows (46%) to improve their homes.
People are willing to pay more for Green Homes
Over half (57%) of Brits said they would be willing to pay extra to secure a home with renewable technologies like solar panels.
Twenty-five per cent of respondents said they would pay between £15k to £25k more for a property with installed renewable or low carbon technology and other green measures. Just over one in ten (11%) respondents said they would pay over £45k more for a green home. 25 per cent of people surveyed said they wouldn't pay any extra for a house with renewable technology.
Some banks and mortgage lenders in the UK have already brought products to market that encourage borrowers to install green and renewable technologies in their homes, but Britons believe more could be done.
People think those with Green Homes should pay less
Fifty-three per cent of respondents said those with greener homes should have cheaper mortgages. A similar amount (55%) said that those with homes equipped with low carbon and renewable technologies should pay less for their council tax. In Greater London, over three in five respondents thought their council tax (63%) and mortgage rates (64%) should be better if they made green improvements to their homes.   
The research showed that people were already taking measures into their own hands to green their homes and make them more energy efficient. More than a quarter (28%) of respondents said they had already upgraded insulation in their homes, with a further twenty-four per cent who are considering this.
This year, it was reported by trade body Solar Energy UK (SEUK) that the UK had set a new annual record for 2023 with 138,336 solar PV installations since 2022, up from 137,926 last year, which SEUK said was "a record for the post-subsidy industry." As of September 26, solar installations recorded by the Microgeneration Certification Scheme (MCS) for the year have risen to 142,091.   
What do we think about the Research?
Our Managing Director Chris Delaney said:
"The results from this survey prove that the British Public wants to improve the energy efficiency and green capabilities of their homes. People are concerned about the impacts of extreme weather and climate change and are ready to commit their hard-earned money to paying more for green homes.

"We welcomed the announcement by the Prime Minister to increase the Boiler Upgrade Scheme support by 50 per cent to £7,500 for air source heat pumps. However, increasing the incentive to heat pumps is only a small positive step to helping families and landlords install heat pumps. There is more that could have been done and proposed.

"We were disappointed by the lack of discussion about solar energy and the missed opportunity to invest more in green jobs that would benefit the renewable energy industry."  

"We're not just an installer of renewable technologies; we see ourselves as part of a sustainable future. In just two years, we've grown from a £3 million company to a £38 million nationwide network of renewable energy experts. Why? Because the people of the UK, citizens and businesses alike, hunger for change.

"People want to future-proof their buildings, cut energy costs, and reduce their environmental footprint. This research confirms what we know, as the catalyst for our growth, that the British Public care about their homes and want to protect them in an uncertain future."  
What opportunities are there from this research?
There is still a colossal opportunity in the UK to advance green policy, green energy, and green jobs for the benefit of all. As mentioned by the Prime Minister in his recent speech, climate change is a reality that cannot be ignored. As this research demonstrates, people are worried about it.  
Fossil fuel prices are forecasted to stay at higher levels, and we need policies that combat fuel poverty and improve health and wellbeing. The government recently missed the opportunity to propose strategies that could go further and benefit the economy more substantially. There must be further investment in renewable energy systems like solar at residential, industrial and large-scale solar levels.
Who conducted the research?
Censuswide conducted the research with 2,004 nationally representative consumers in the UK (aged 16+) between 19.09.2023 – 22.09.2023. Censuswide abide by and employ members of the Market Research Society, which is based on the ESOMAR principles and are members of The British Polling Council.