6 Things you want to know about Green Mortgages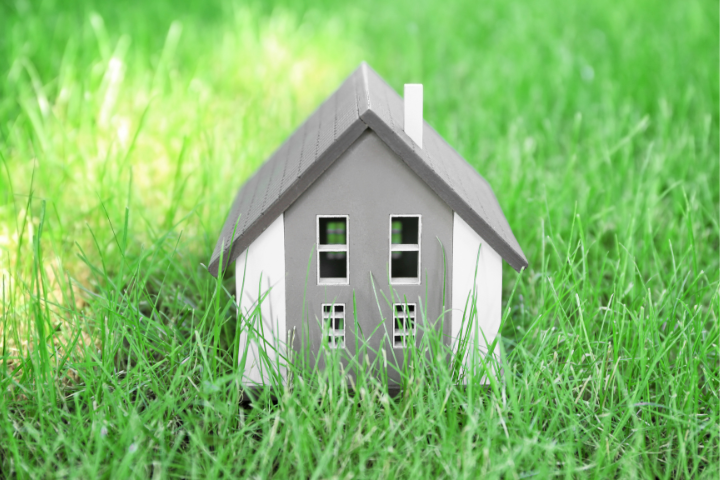 Mortgages are in the news a lot at the moment. Interest rates are rising, and the average two-year fixed rate is now 6.66 per cent – the highest in 15 years. But did you know, mortgage providers and financial institutions have started to offer "green mortgages"? Mortgages have the specific aim of helping homeowners to make their homes more energy efficient with investments in solar panels, heat pumps, and insulation.  
Table of Contents
What are green mortgages?
Green mortgages, energy-efficient mortgages (EEMs) or eco-mortgages, are all names for home loans designed to encourage energy efficiency and sustainability in residential properties.  
They offer financial incentives to homeowners who buy energy-efficient properties or improve the energy efficiency of a property. Incentives can take the form of lower interest rates, cashback, or additional borrowing at a lower interest rate.
The UK green mortgage market is still in its early stages but is growing rapidly. In 2022, the value of green mortgages in the UK reached £1.2 billion, which is expected to grow to £10 billion by 2030. 
There are several reasons for the growth of the green mortgage market in the UK. One reason is the increasing awareness of the environmental benefits of energy-efficient homes. Another reason is the government's commitment to reducing carbon emissions. The government has set a target of reaching net zero emissions by 2050, and green mortgages are seen as one way to help achieve this target.
What types of green mortgages are there?
Green mortgage providers offer financial incentives to homeowners in a variety of ways. Three main types of green mortgages are: 
EPC-rated mortgages. These mortgages offer lower interest rates to homeowners who buy or improve properties with a high Energy Performance Certificate (EPC) rating.
Retrofit mortgages. These mortgages offer additional borrowing at a lower interest rate to homeowners carrying out energy-efficiency improvements. 
Green home improvement loans. These loans offer homeowners access to finance for energy-efficiency improvements, such as solar panels or insulation.
What are the benefits of a green mortgage?
Green mortgages offer homebuyers several benefits worth considering when shopping around for a mortgage – which you should always do! 
Financial Incentives: As mentioned, the most obvious benefit of green mortgages is that they often come with attractive financial incentives, such as discounted interest rates, cashback offers, or reduced fees. These incentives help offset the upfront costs of eco-friendly improvements and make sustainable living more affordable for homeowners.
Energy Savings and lower bills: Investing in energy-efficient upgrades will significantly reduce utility bills over the long term. Homeowners can enjoy lower energy consumption by improving insulation, installing solar panels, or upgrading to efficient heating systems – such as heat pumps- resulting in ongoing savings. 
Environmental Impact: Green mortgages contribute to the overall reduction of carbon emissions and help combat climate change. By incentivising sustainable improvements, they promote the adoption of clean energy and environmentally conscious living practices.
Increased property value. Growing evidence and research suggest that energy-efficient homes are often worth more than homes with lower EPC ratings. And that homebuyers are willing to pay more for homes with energy saving systems like solar panels.  
What do you need to consider for a green mortgage?
If you are considering a green mortgage, you should keep a few things in mind. Like any mortgage, you should compare the different green mortgage products available to find the one that best suits your needs. Here are the main things to consider 
Not all properties are eligible for green mortgages. The property must have a high EPC rating, or you must be planning to carry out energy-efficiency improvements.
Green mortgages may have higher fees than traditional mortgages. This is because they are a relatively new product, and lenders are still working out how to price them.
In some cases, the interest rate on a green mortgage may be lower than that on a traditional mortgage. This is because lenders see green mortgages as a lower-risk investment. 
How do you find a green mortgage?
If you are interested in a green mortgage, there are several ways to find one. You can: 
Speak to your existing mortgage lender: Your current mortgage lender may offer green mortgages. 
Use a mortgage broker: A mortgage broker can help you compare different green mortgages and find the best one for your needs.
Search online: There are several websites that allow you to search for green mortgages. 
Who provides green mortgages?
The good news is that the number of existing green mortgage products is growing. A great place to start is the Green Finance Institute's list, which includes 60 products. Encouraged by the innovation of their peers in this space, banks and building societies in the UK are launching green mortgage products at an ever-increasing rate.  
Below are a few examples of providers in the UK with green mortgage products that we have selected:
Highstreet Banks and Building Societies' mortgages
Smaller lenders which offer their own versions of a green mortgage
Kensington Mortgages Offers £1,000 cashback to homebuyers and remortgagers who improve a property's energy efficiency within 12 months of taking out a mortgage.
Saffron Building Society Offers a discounted rate with its 'retrofit' mortgage if you can prove that your home improvements have bumped up your property's EPC rating. 
Swansea Building Society Offers a fixed percentage discount off its standard variable rate for properties with an EPC rating of A or B.
Gatehouse Bank. A sharia-compliant lender offers a discounted rental rate on properties with an EPC rating of A or B, plus it will offset the property's carbon footprint for the duration of the fixed term of the product you take out. 
Green mortgages are an exciting development in the UK's drive toward sustainability, offering homeowners a unique opportunity to make environmentally conscious choices while benefiting from financial incentives. By partnering with mortgage providers who support eco-friendly improvements, homeowners can reduce their carbon footprint, lower energy costs, and contribute to a greener future. If you are considering sustainable home improvements or purchasing an energy-efficient property, exploring the options provided by mortgage providers offering green mortgages is a worthwhile step toward achieving your goals of both financial and environmental well-being.
Here are some additional resources for learning more about green mortgages: