InstallerSHOW – Why we're attending the UK's biggest heating, plumbing and electrical trade show this week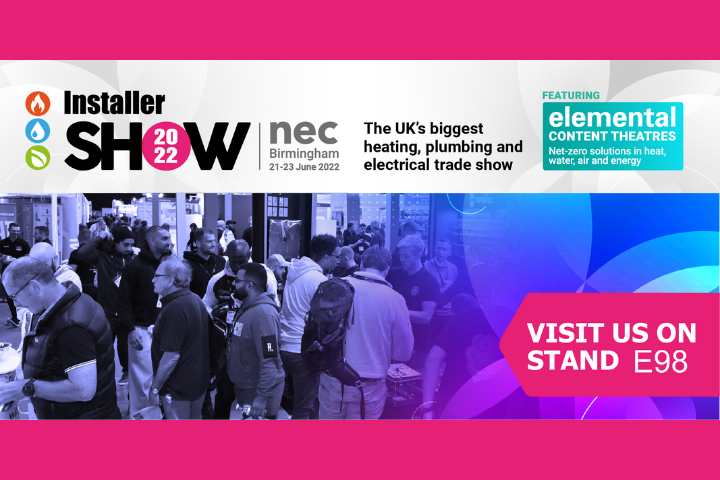 At Green Building Renewables (GBR), we are creating a UK-wide network of local renewable energy experts. To do this, we must be at the cutting edge of technology in the renewable sector. We need to engage, network, and build partnerships across the industry. This week, GBR is attending InstallerSHOW, the UK's biggest heating plumbing and electrical trade show at the NEC Birmingham.
Our ambition to build an unrivalled network of local renewable energy experts across the UK requires us to engage with the best in the industry, to meet and discuss technology. We believe that attending the InstallerSHOW at the NEC Birmingham will benefit both our business and our consumers, thanks to what we learn and the discussions we will have.
We will actively engage in conversation with plumbers, electricians, renewable business owners and installers attending the event. We will be looking to meet individuals and businesses that have the same ambition and passion for the UK's renewable sector as we do. This year, we have expanded our network into the East Midlands and East Anglia with acquisitions of like-minded renewable companies. This week, we hope to find others willing and able to join our business and mission to lead the UK's transformation to renewable technology.
As we continue to grow, we want to find reputable businesses and individuals who wish to become future GBR energy experts. We see this week's InstallerSHOW as a perfect opportunity to meet with, talk to, inspire, and build relationships with others willing to drive the UK's renewable technology transformation.
The UK's need for renewable technology continues to grow, and so does the public's awareness of why we must transform our buildings to low carbon and renewable technologies. GBR is ambitious in its vision, and we recognise the necessity for a renewable business to take the lead in providing customers with the best renewable products and services available. We believe that creating a national network of renewable energy experts that think globally but act locally is the best way for UK consumers to gain access to cutting-edge renewable technology for their homes. To meet our vision, we want to employ the best people possible, and we believe the InstallerSHOW this week is a great place to do that.
We want people who can prosper in a business with many possibilities to develop professionally. We need people who will embrace the excitement of the expanding renewable sector and match our ambition to be a leader in the industry.
We're doing this by creating a network of local experts delivering best-in-class customer service and installing low carbon and renewable energy technologies, including air and ground source heat pumps, underfloor heating, solar PV, EV charging, and battery storage.
Be part of something bigger…
With over 20 years' experience, we need team players at all levels of the business to help grow our network across the UK and into the future. Our commitment to enjoy one joining GBR is to help them develop professionally in an industry that needs doers and people of action.
If you're attending InstallerSHOW at the NEC, Birmingham, this week and want to discuss how you could become a part of the Green Building Renewable story, then come find us in Hall 9, Stand E98, to discuss how we can build something bigger together that can genuinely transform the UK's buildings and future.