Installing solar panels and an air source heat pump in Daventry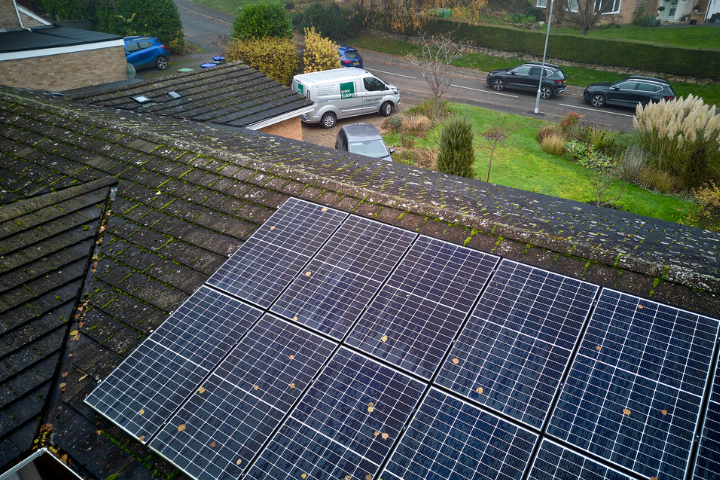 How a double renewable energy solution helped a retired couple realise their sustainable energy goals.
In one of our most recent installations, our Daventry office was commissioned to work on a project to help a retired couple make some key renewable energy investments in their recently modified home.
Mr and Mrs Hibbert were keen to reduce their carbon footprint and initially considered changing their car to electric but then decided that the environmental impact of their LPG-fuelled heating system made a boiler replacement the more important priority.
Solar panels and air source heating solution
Having made modifications to their property, our proposed renewable energy installations were a timely intervention as part of a two-stage project.
As with all of our installations, the solutions we specify are based on a detailed survey of the property and an assessment of the owner's ambitions and energy needs.
In a two-part project, we initially installed a 4.4kW solar array, comprising 12 x 370W solar panels, and a 3.6kW inverter, on their south/south westerly-facing bungalow coupled with two 2.4kW solar panel batteries, neatly stowed in a utility cupboard.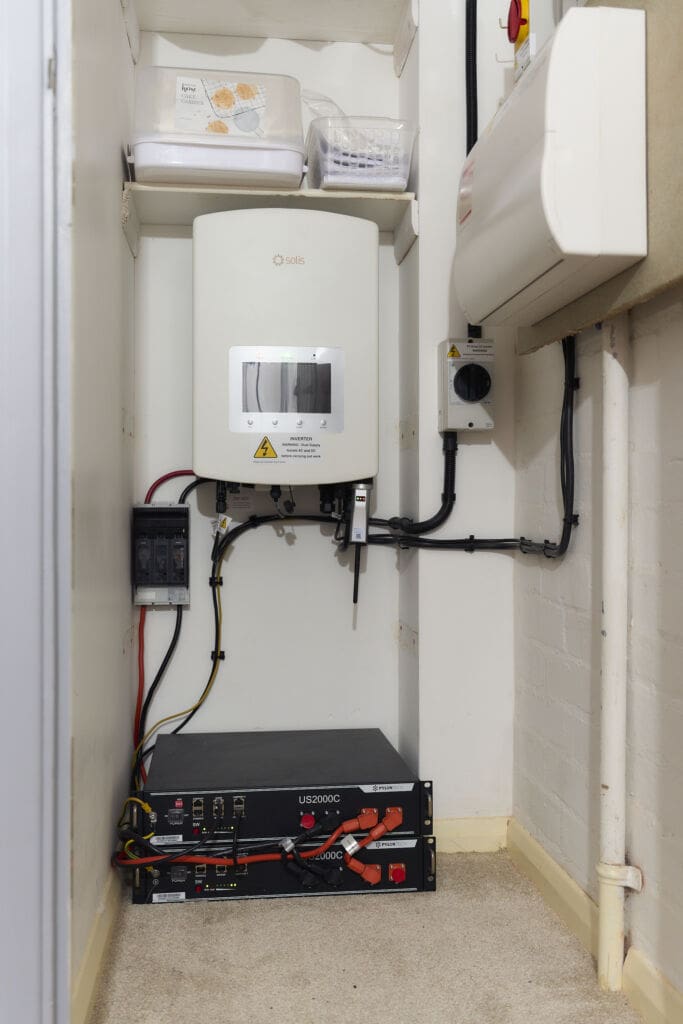 Batteries are used as means of storing excess energy generated by solar panels, which means you can be less dependent on the national grid for topping up your energy supplies.
Part 2 of the project involved installing an air source heat pump to replace their LPG boiler. Here our team managed to fit a water heater and compressor into a very small cupboard during the installation, which took four days to complete.
With the solar panels installed during the winter, Mr and Mrs Hibbert were already starting to feel the benefit of the system. "Even on cold days when the sun is out, energy is still being created."
Apart from being amazed at how our installation team fitted a water heater and compressor into such a small space, he commented on how tidy and polite the installation team was throughout the project.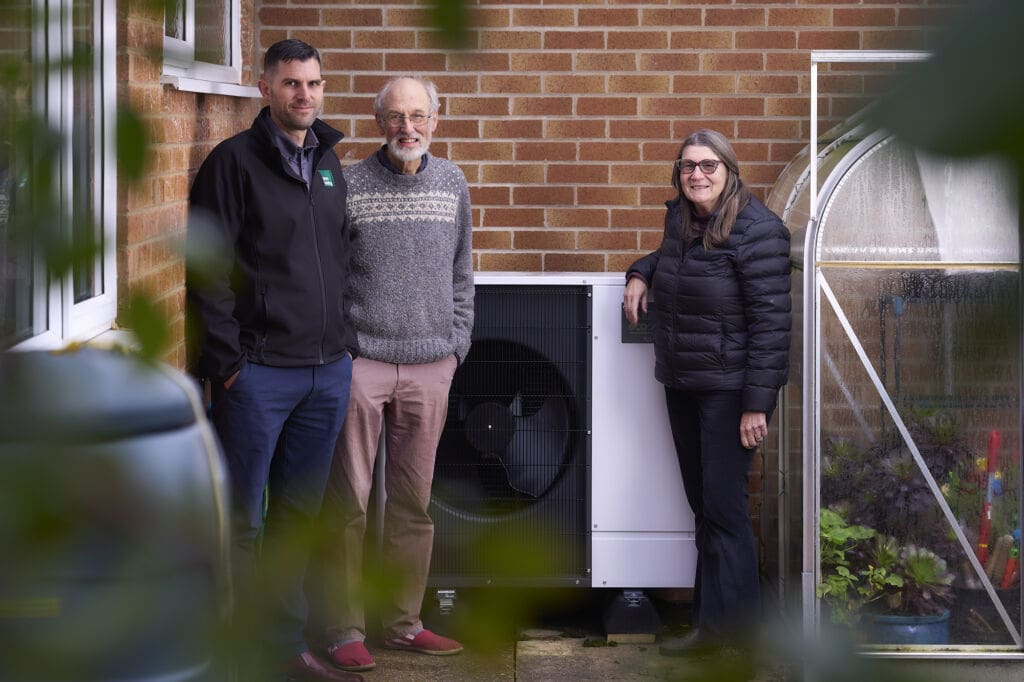 Matthew Young, Regional Manager, said,
"It's always a pleasure to help our customers achieve their renewable energy plans, whether it's driven by environmental consciousness to reduce their carbon footprint or the desire to lower their energy bills."

"I'm proud to hear that the team has installed both technologies with as little disruption as possible. Mr and Mrs Hibbert have transferred their property in the eight years they have been there to face the future with renewable energy technology at the heart of their home to provide plenty of hot water and heat."
Interested in solar panels, an air source heat pump, or other renewable energy solutions? For solar panels, take a look at our Solar panel calculator to check if your property is suitable for solar panel installation. For air source heat pumps, visit our ASHP calculator.