Leeds company chooses solar panels and solar battery to reduce energy bills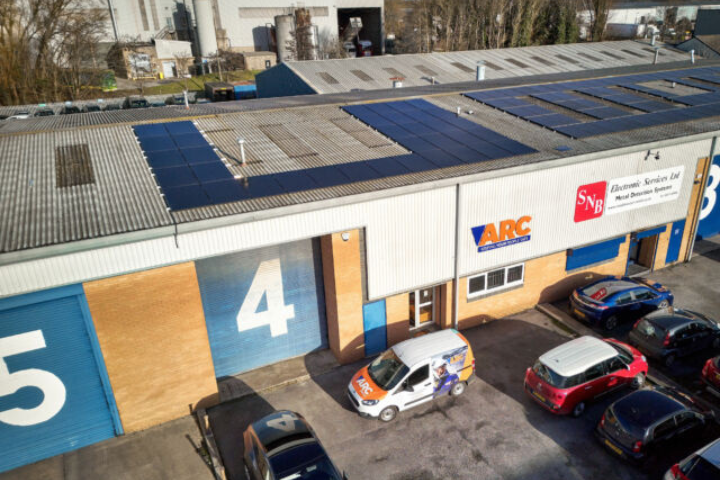 How a large scale solar panel installation helped a Leeds workwear business become more environmentally friendly
As well as helping homeowners make the switch to renewable energy, Green Building Renewables also helps businesses do the same.
With rising energy costs and an ambition to become more environmentally friendly, the case for investing in renewable energy, with solutions such as solar panels, solar batteries and heat pumps, is becoming ever more compelling for many companies.
Leeds-based ARC Workwear was one company that saw the opportunity to generate its own electrical energy. Located in Sherburn-in- Elmet, ARC Workwear provides PPE and personalised clothing to the SME and blue-chip sector and printed merchandise to the music and designer brand industry.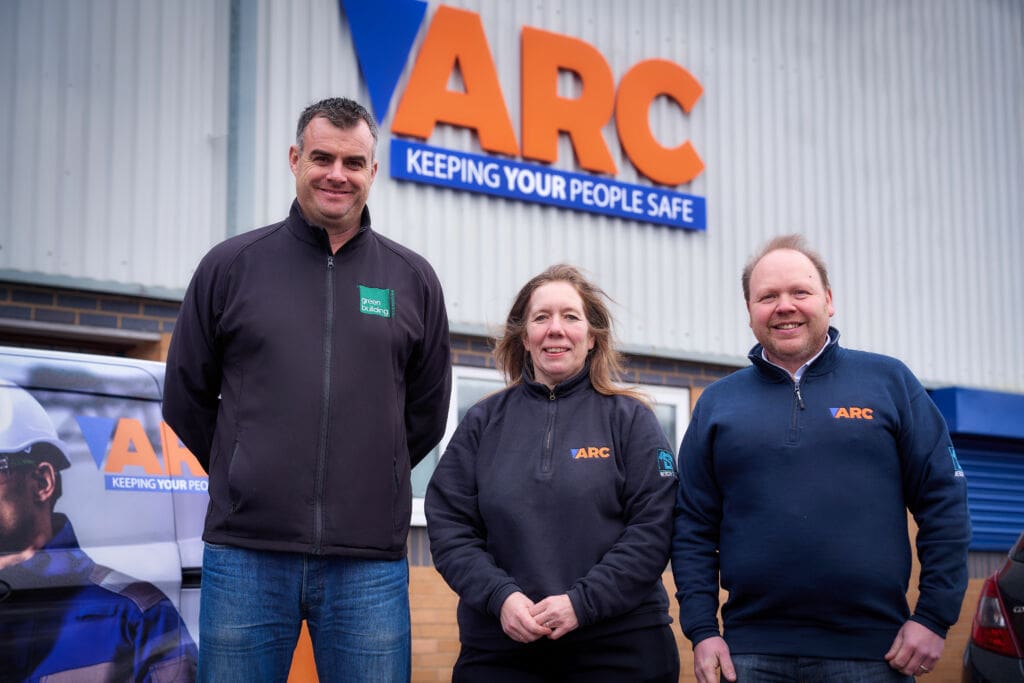 With the cost of energy taking a dramatic upwards hike in 2022, ARC approached us in October 2022 with a tight deadline to see if we could install solar panels on its industrial units, as founder Anthony Chapman explains:
"We decided to install the solar panel system to try and counteract rising energy bills in the future and find some immediate protection against the rapid increases we all faced in Autumn 2022. With government support on energy bills disappearing in April 2023, we were worried about being left with rising bills at a time when we were planning to expand.
"We were interested in solar panels as a way of helping us tackle fluctuations in prices, and it also appealed to us as part of our broader ambitions to be a more environmentally aware and sustainable business."
To prove the topicality of the issue ARC's renewable energy story made it on to BBC Look North evening news programme in a feature on how local businesses were coping with the energy crisis.
How solar panels and solar battery made business sense for ARC Workwear pump installation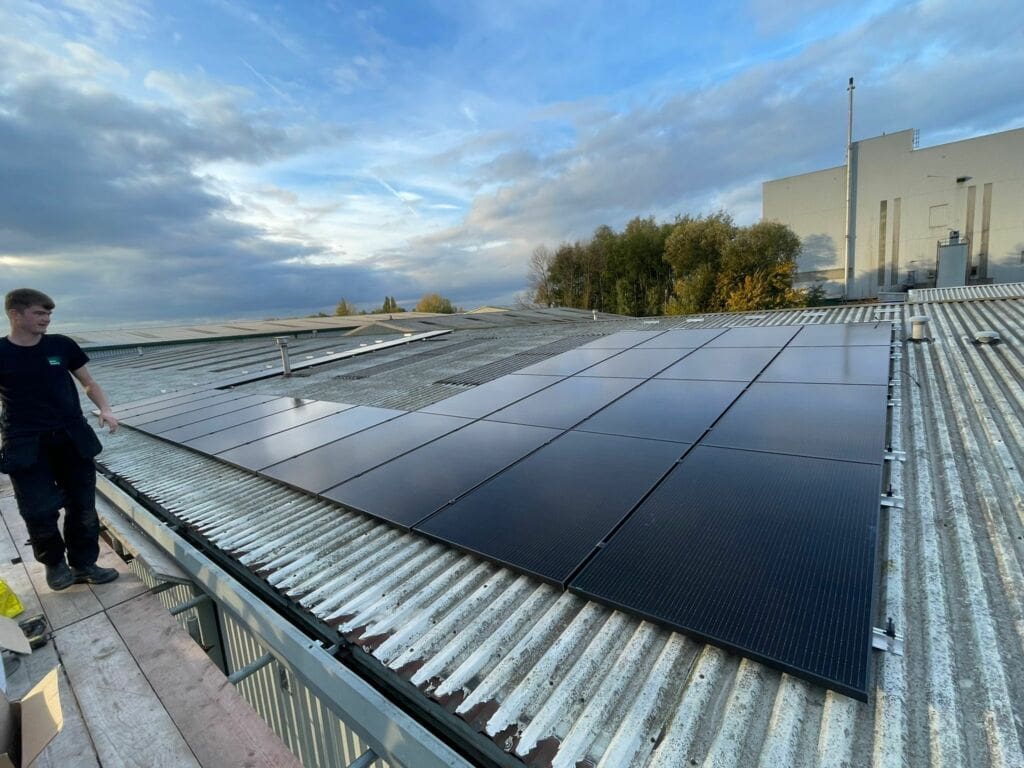 As with every customer, a crucial part of our specification process is understanding exactly what they need within the context of their energy usage. And because they were expanding, we also wanted to ensure that our Solar Panel Installation could provide them with sufficient renewable energy, in addition to energy drawn from the National Grid.
Following our consultation, we advised them to opt for a Solar battery as well as solar panels. A solar battery enables you to capitalise 100% of the solar energy you generate during the day to power lighting, heating and equipment.
Details of our solar panel and solar battery specification
Given the size of the property, we recommended a 13.32kw solar PV system comprising:
36 x 370w Black Mono Panels
12kw 3 Phase Fox Inverter
On-roof fixings
AC & DC isolators
Generation meter
AC & DC cabling
Bird guard
For the solar battery, we specified an 8.7kw FOX ESS Hybrid Energy Cube Battery Storage System comprising three 2.9kw Energy Cube batteries.
Aside from installation, our work included electrical testing, commissioning and MCS Certification.
As Anthony Chapman explains, Green Building Renewables were able to provide a detailed and quick response to their inquiry, followed by a rapid installation.
"The installation and customer service were fantastic. They answered our questions quickly, and the team was very helpful. I placed the order in mid-October 2022, and I asked if they could install the solar panel system before the end of the month so I could claim our VAT back. They came back to us quickly, and it was installed in just two days before the end of October. Following the installation, the scaffolding was removed very quickly."
Interested in solar panels for your business?
With energy now such a considerable overhead for businesses of all shapes and sizes, following ARC Workwear's example could be the next big step for your business too. To get a rough idea of the estimated costs, check out our solar panel calculator, and then we can start the conversation from there.