How to lower your business energy bills while the sun shines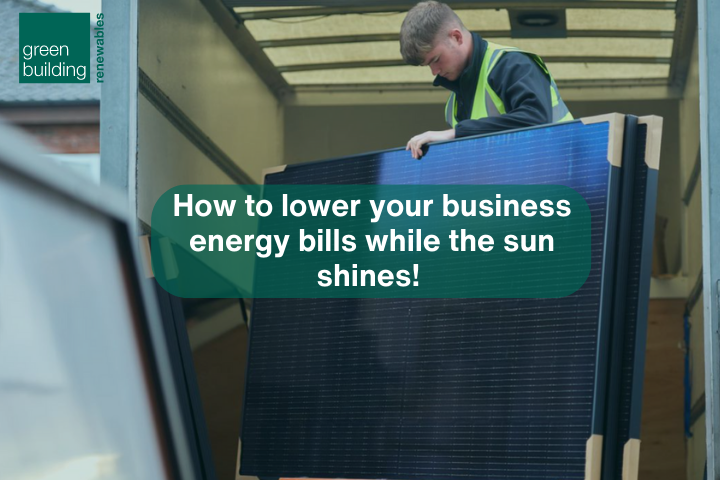 As UK businesses face energy costs of up to 80p/kWH, renewable energy helps companies reduce their dependence on the national grid by installing solar panels, solar batteries, air source heat pumps, ground source heat pumps and EV charging points. Energy independence allows businesses to plan their finances in a climate where energy prices remain volatile.
For many businesses, solar panels and a solar battery is the obvious route to renewable energy. Unlike residential properties, the power generation potential of larger, commercial solar panel installations means the payback on your initial investment is far quicker. Should you wish to sell your unwanted energy, the income generation benefits from selling this back to the National Grid also increase. Our Managing Director, Chris Delaney, explains: "Under the government's Smart Export Guarantee scheme, licensed small electricity generators can sell their surplus energy back to
National Grid buyers based on their current tariff rates. We usually suggest this isn't financially rewarding for our residential customers, but for companies generating more significant amounts of electricity, it's definitely worth considering.
Chris adds: "Alternatively, rather than selling back your surplus energy, you can install a solar battery which helps you capitalise 100% of the electricity you generate to provide additional power for lighting and powering equipment and machinery. This greatly increases the speed of payback on a solar panel system."
As a result of the measures announced in the latest Budget, businesses will now enjoy the following benefits:
Complete expensing: This enables companies to receive 100% relief in the first year for qualifying new main rate plant and machinery investments made between 1 April 2023 and 31 March 2026.
50% first-year allowance (FYA): Companies can now claim a 50% FYA for expenditures on new special rate assets, including long-life assets, until 31 March 2026.
Annual Investment Allowance (AIA): This provides 100% first-year relief for plant and machinery investments up to £1 million. The AIA is accessible to all businesses, including unincorporated businesses and most partnerships.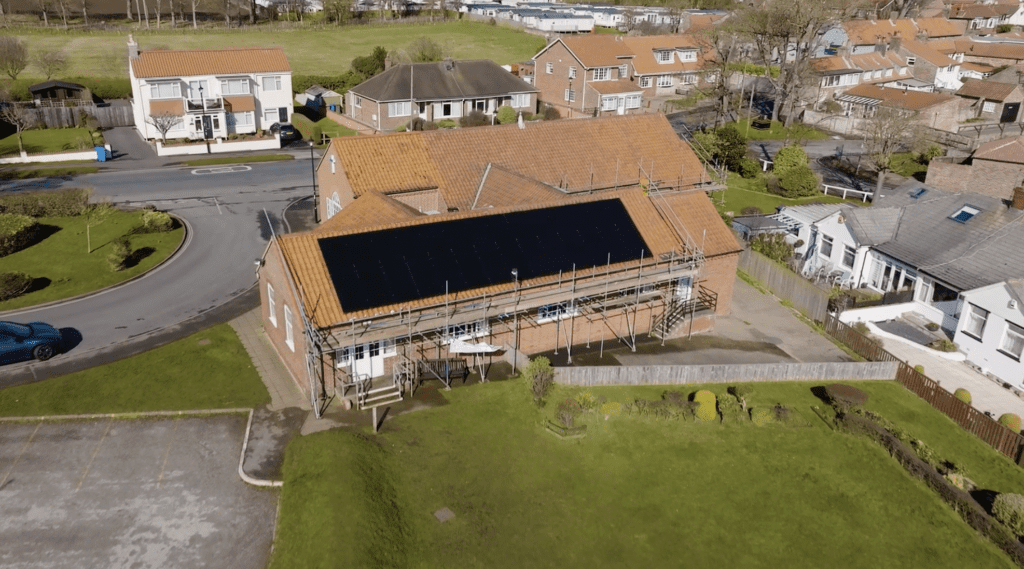 How easy is it to install solar panels on the roof of your business?
Before you embark on any solar panel installation project, you should:
Understand your businesses current energy usage, including weekly and seasonal peaks and troughs in demand. This will help identify whether you need a solar battery to harness surplus generated energy.
Explore your future energy needs of your business – for instance, do you plan to expand production or floor space?
Conduct a solar panel survey to check the compatibility of your roofing at your business premises.
Research renewable energy financial incentives and any government funding initiatives.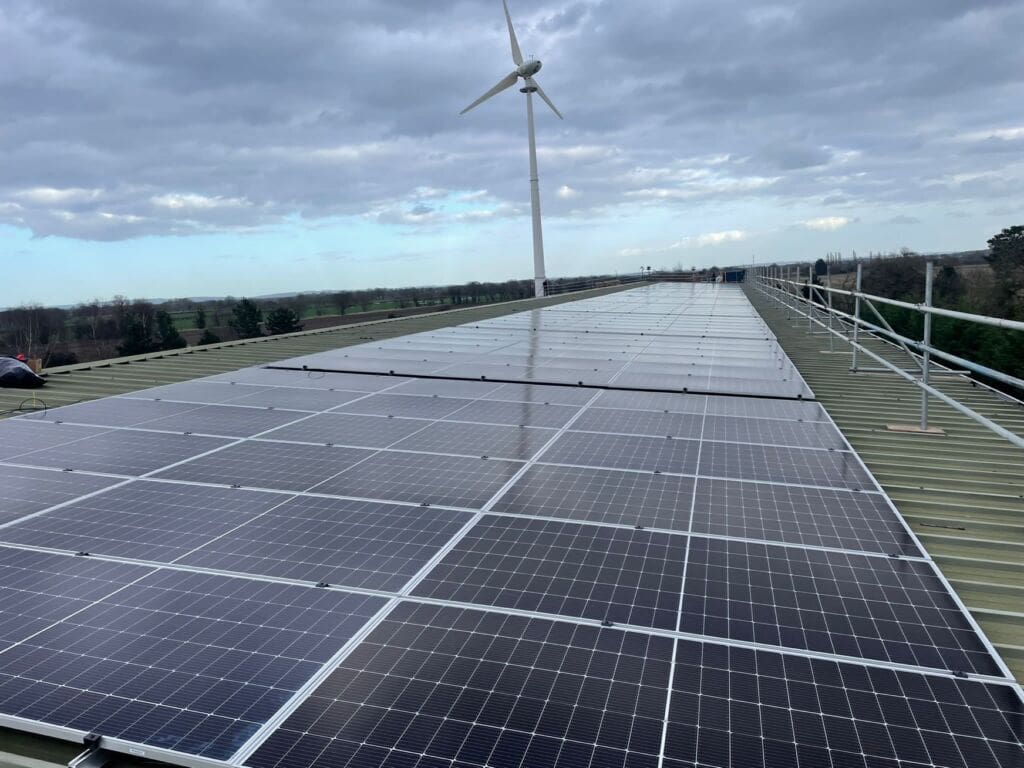 How long does it take to install solar panels on a business property?
Chris explains: "As a rough guide, a 12-16 panel will take around a day, with extra time for commissioning. For larger premises, we'll need to install more panels, possibly on different sections of the building. So this will take longer. Scaffolding is required and access to power supply and the batteries are fitted internally but take up little room."
What are the PR benefits for companies adopting green energy solutions?
As our awareness of carbon footprints increases, the public relations advantages of demonstrating your environmentally friendly practices are significant. Many companies merely pay lip service to being green, but discerning consumers can easily spot greenwashing—when individuals or businesses claim to be environmentally conscious without providing substantial evidence.
Chris concludes: "If you are developing a sustainability strategy and aiming to reduce your reliance on the National Grid, implementing solar panels is an excellent initial step. It demonstrates a genuine commitment to investing in green energy that aligns with your business values. Additionally, showcasing the savings you achieve and the electricity you generate can create a compelling narrative in your year-end reports, website, and social media platforms."