UK Residential Landlords Opting to Sell Rather Than Upgrade: Challenges Ahead for Meeting 2025 EPC Ratings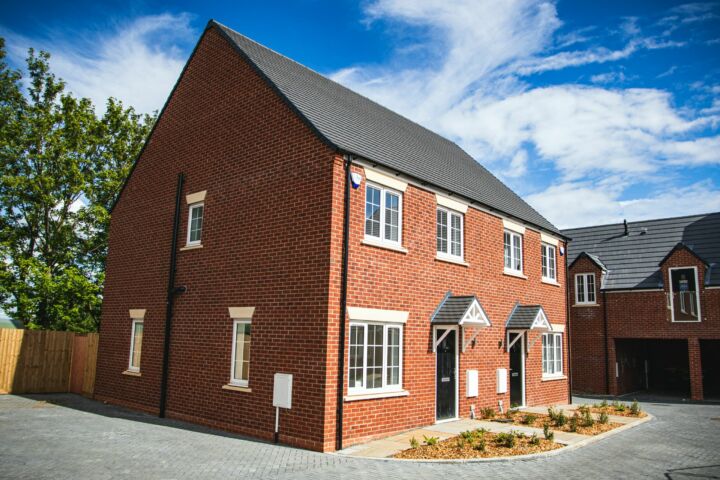 Residential landlords in the UK are more likely to sell their properties rather than make the energy-efficient upgrades needed to meet the government's new EPC ratings by 2025.
At Green Building Renewables, we are committed to promoting sustainability and energy-efficient solutions for buildings in the UK. Recently, we commissioned a survey that sheds light on an emerging concern that could impact the rental property market.
The survey revealed that 63% of landlords in the UK are considering selling their properties rather than making the necessary energy-efficient upgrades to meet the government's new Energy Performance Certificate (EPC) ratings by 2025. This trend is especially evident in London, where as many as 75% of landlords are contemplating selling their properties.
From April 1, 2025, the minimum EPC rating will be raised from E to C for new tenancies. This will be enforced from April 1, 2028, for existing tenancies.
We understand that meeting the new EPC 'C' rating or above by these dates is a significant challenge for landlords. Over two-thirds of landlords expressed concern about how they could afford the required property improvements, such as insulation, heat pumps, and solar installations. In fact, 69% of landlords expect to spend at least £5,000 per property for upgrades, and 68% are worried about funding these improvements.
Sixty-two per cent of landlords said the new regulations had made them consider whether it was worth keeping their properties. Although over 80% of landlords knew about the potential impact a solar installation, for example, could have on their property's EPC rating, only 43% said they felt fully prepared for the changes.
New boilers (37%), insulation (36%), solar panels (29%), LED lighting (29%), and heat pumps (23%) are all being considered by landlords as potential energy-efficient improvements they could make. Still, one in five landlords needs to become more familiar with the financial support available from the government for such upgrades.
Incentives like the Boiler Upgrade Scheme (BUS) currently offer £5,000 towards installing an air source heat pump and £6,000 towards a ground source pump for residential properties. As long as a landlord is UK-based, they can apply for the scheme for their properties. Similarly, there are now nearly 60 Green Mortgages available in the UK. Green mortgages, energy-efficient mortgages (EEMs) or eco-mortgages, are all names for home loans which have been designed to encourage energy efficiency and sustainability in residential properties. They offer financial incentives to homeowners who buy energy-efficient properties or improve the energy efficiency of a property. Incentives can take the form of lower interest rates, cashback, or additional borrowing at a lower interest rate.
Despite such incentives, 41% of landlords anticipate spending between £5,000 and £10,000 per property, and more than a quarter expect costs to exceed £10,000. The perceived financial burden seems to be deterring landlords from seeing these upgrades as an investment in their properties' long-term value.
Chris Delaney, our Managing Director, said: "The results from this survey are startling. The fact that such a high percentage of landlords would rather sell their energy-inefficient properties than improve them with technologies like solar panels and heat pumps raises some significant questions for the government and policymakers.
"Eighty per cent of the buildings that exist today will exist in 2050; as a nation, we have a serious responsibility to transform our buildings and make them more energy efficient, and residential landlords have a critical role to play in this transition. The fact that so many were concerned about the costs suggests that something has fundamentally gone wrong in the messages and their understanding of energy-efficient upgrades. Improving the fabric of their properties and installing technologies like heat pumps should be seen as an investment and not a financial burden in the properties they own."
According to the latest data from the Office for National Statistics (ONS), there were 3.4 million UK residential lettings in 2023. The data shows the average rent in the UK has been rising in recent years. In 2023, the average rent for a two-bedroom property in England was £1,098 per month, and the average rent for a three-bedroom property was £1,327 per month.
The high demand for rental properties in the UK is being driven by a number of factors, including:
The rising cost of buying a home
The increasing number of young people entering the rental market
The growing number of people who are choosing to rent for longer periods of time
The ONS data suggests that the number of UK residential lettings is likely to continue to increase in the coming years. This is likely to put further pressure on rents, making it even more difficult for people to afford to rent a home.
The possibility of many residential properties being put on the market ahead of 2025's EPC changes would pose some serious challenges.
Philip Fellowes-Prynne, CEO of our parent company Efficient Building Solutions, added, "We call upon policymakers, industry stakeholders, and the wider community to collaborate and explore innovative solutions to make upgrading properties as attractive a possibility as it is beneficial to the buildings and the UK economy.
"By developing robust financial incentives, streamlining bureaucratic processes, and implementing comprehensive educational campaigns, landlords should be empowered to embrace energy efficiency as a smart business strategy and a crucial step towards a greener future."
We plan to provide resources for landlords that educate on energy-efficient upgrades, in the hope this will stimulate a broader dialogue within the real estate industry and foster actionable change.
Read other coverage of our research here:
Letting Agent Today – EPC targets threaten private rental sector if they are unchanged.