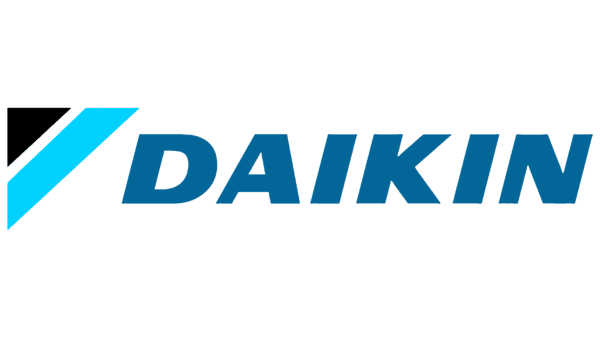 Why choose Daikin?
Experience the unmatched advantages of choosing a Daikin air source heat pump for your heating and cooling needs. Daikin, a renowned manufacturer, is synonymous with cutting-edge technology, reliability, and energy efficiency.
Our air source heat pumps offer exceptional performance, delivering both heating and cooling solutions for year-round comfort. With Daikin, you can enjoy personalised comfort and energy savings through zoned control options, allowing you to adjust temperatures in different areas or zones. Our heat pumps feature advanced inverter compressors that ensure precise temperature control and optimise energy consumption.
Convenient smart control options enable easy scheduling, remote adjustments, and energy monitoring. Daikin's commitment to sustainability is evident through the use of eco-friendly refrigerants and energy-saving features, helping you reduce your environmental impact.
Quiet operation, superior efficiency, and the peace of mind that comes with choosing a trusted brand are all yours when you select a Daikin air source heat pump. Elevate your comfort and energy efficiency to new heights with Daikin's advanced technology.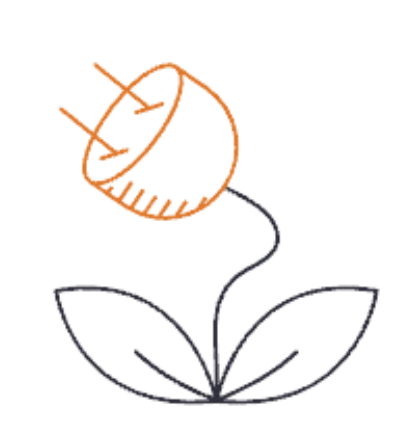 Discover the perfect system for heating your home using renewable energy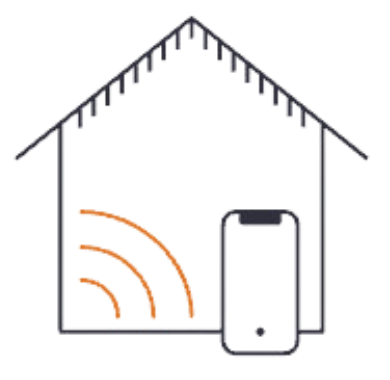 Ideal for homes of all shapes and sizes, whether new build or older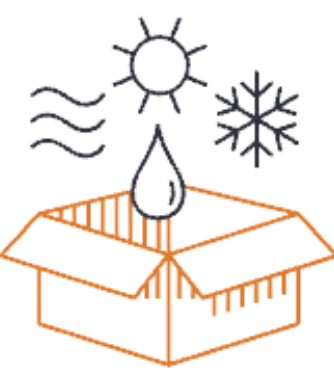 Rely on efficient heating, cooling and hot water, all year round
Daikin specifications
Experience Unmatched Comfort and Efficiency with Daikin: Transforming Spaces with Innovative Air Source Heat Pump Technology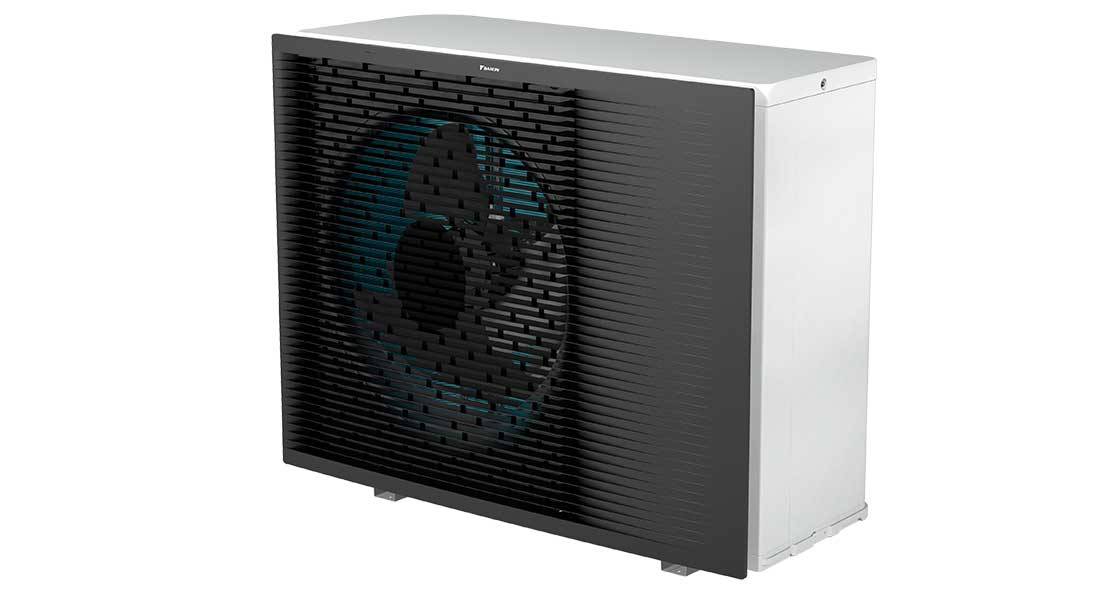 Heating Capacity: Daikin air source heat pumps offer a range of heating capacities, typically starting from 3 kW and going up to 16 kW or more. This ensures efficient heating for various sizes of residential and commercial spaces.

Cooling Capacity: Daikin heat pumps provide cooling capacities that range from 2.5 kW to 14 kW or more, delivering effective cooling during warmer months.

Noise Level: Daikin designs their air source heat pumps for quiet operation, with noise levels typically ranging from 19 to 50 decibels (dB) for indoor units and 46 to 55 dB for outdoor units. This ensures a peaceful and comfortable indoor environment.

Heating and Cooling Modes: Daikin heat pumps are designed to operate efficiently in heating mode at outdoor temperatures as low as -25°C (-13°F) or even lower. For cooling, they can effectively operate at outdoor temperatures up to 46°C (115°F), ensuring year-round comfort.

Airflow: Daikin heat pumps provide sufficient airflow to suit various room sizes, with capacities ranging from 480 to 2,400 cubic feet per minute (CFM) or 800 to 4,000 cubic meters per hour (m³/h).

Refrigerant Type: Daikin air source heat pumps utilize environmentally friendly refrigerants, such as R-32 or R-410A, which have lower global warming potential and contribute less to climate change compared to older refrigerants.

Dimensions and Weight: Daikin offers a range of sizes and configurations for their air source heat pumps to accommodate different installation requirements. The specific dimensions and weight vary based on the model.

Control Options: Daikin provides a variety of control options for their air source heat pumps, including wired and wireless controllers, smart thermostat compatibility, and integration with home automation systems. These controls offer convenient operation and allow for easy adjustment of settings.
Frequently Asked Questions