Why choose Kensa?
When individuals are in search of the ideal heating solution, Kensa Heat Pumps emerges as a compelling choice. With their specialisation in ground source heat pumps, Kensa Heat Pumps establishes itself as a trusted and reputable name within the industry.
Their systems are meticulously crafted and manufactured to deliver exceptional quality and efficiency. Opting for a Kensa heat pump ensures reliable and consistent heating and cooling throughout the year, guaranteeing optimal comfort for homes and businesses. Notably, Kensa Heat Pumps takes pride in their environmentally friendly solutions, actively contributing to carbon emission reduction and fostering a greener future.
Moreover, their systems offer significant long-term cost savings on energy bills, making them a financially prudent option. For those seeking a dependable, efficient, and eco-conscious heating solution, partnering with Kensa Heat Pumps is a wise decision.

A+++ energy efficiency
With an A+++ Energy-related Product (ErP) rating, the Evo is Kensa's most efficient ground source heat pump.

Provides heating, hot water & cooling
You home is ready for all seasons, minus the pricey energy bills.

Quiet & discreet
Experience peace and quiet, with low sound levels and a system that fits seamlessly inside your home.
Easy electrical connection
Connect to the grid easily, without delay.
Kensa EVO specifications
The Evo is Kensa's smartest and most efficient ground source heat pump.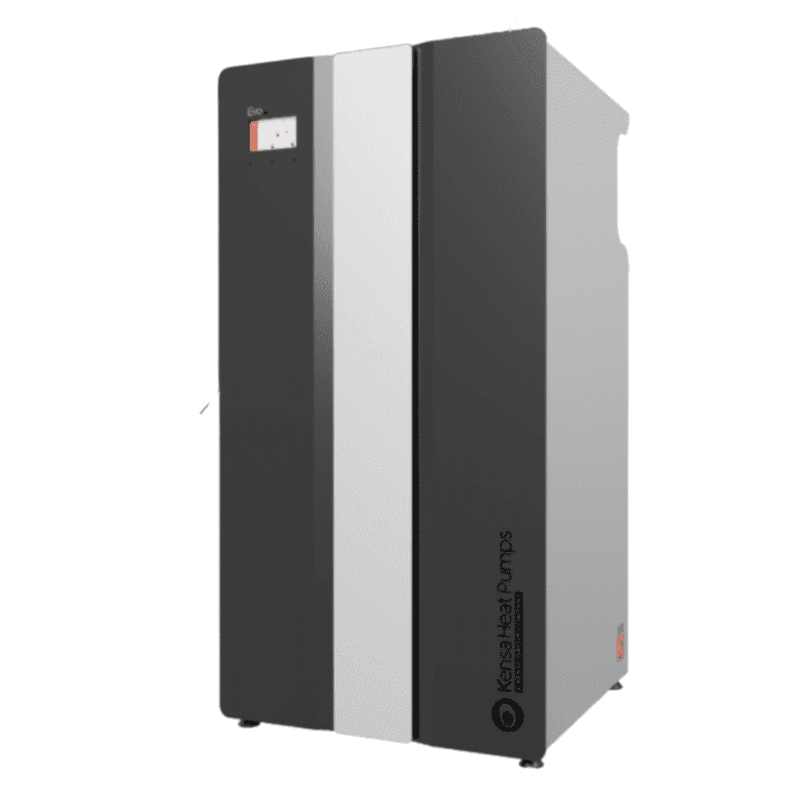 A+++ in efficiency and intelligence The Evo takes the crown for being Kensa's most efficient ground source heat pump, with an A+++ Energy-related Product (ErP) rating. Compared to its predecessor, it's boosted its efficiency by a 15%, making the most out of available subsidies.

Affordable heating and cooling on demand: The Evo has the ability to produce hot water up to 60°C, as well as creating up to four times the energy it consumes, making heating and hot water all-the-more-affordable.

Minimal Maintenance: Through-out its 20-year design lifespan, the Evo requires no servicing, minimal maintenance and emits next-to-no emissions.

Low sound level: The Evo has a noise level comparable to the average dishwasher.
Frequently Asked Questions