Retiring with the rewards of building a great business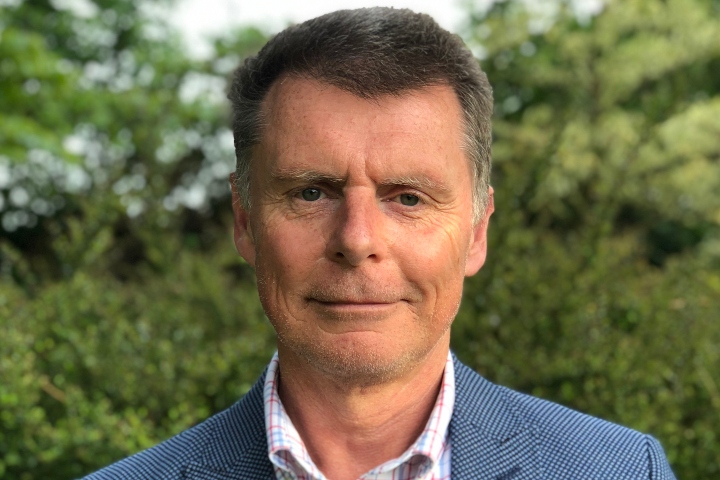 Green Building Renewables Midlands Director, Mark Partridge, retired last week. After years of hard work, he reveals how selling the business he founded has rewarded him and what he now looks forward to in retirement.
Life before Green Building Renewables
When Mark Partridge founded Bright Green Renewables, he was fundamental in every part of the business from its strategy and sales to its operations and recruitment. His commitment was paramount to the business becoming so successful.
Having originally worked for Jaguar Cars, and after founding a successful International Business Development consultancy, Mark created Bright Green Renewables after designing and installing his own heat pump system for his home to replace an old and expensive-to-run oil-fired boiler.
Putting his mechanical engineering degree to work and based upon the success of several other local installations in the East Midlands, his vision and creativity led to the foundation of Bright Green Renewables. Twelve years later and the business Mark had built was at the forefront of renewable energy system design.
Based on the success of the business Mark had helped to build, Efficient Building Solutions acquired Bright Green Renewables in 2020 and in 2022 it joined our Green Building Renewables (GBR) brand. Over the last year, Mark has driven the development of GBR's service offering in the Midlands region ensuring excellent customer service levels across the business.
Mark is extremely proud of the vision he had and the successful and profitable renewables business he built. Inspiring a talented, motivated and loyal workforce and providing high-quality service to extremely satisfied and happy customers has made all the challenging work worthwhile. When it came to retiring and exiting the business, he chose an option that rewarded his dedication and his team.
On his decision to sell and retire, Mark said: "In truth when the time comes, the options for exiting a business can be extremely limited. They are to a) liquidate it, b) bring on a successor to take over, or c) sell it.
"The best option for me in retiring, was to sell. It is a great reward, and personal achievement, knowing that the company you built is in safe hands, for the team and the customers. When I met with the investment team behind Green Building Renewables, I felt the security I needed, to know that I was handing it over to people who would value my business in the same way that I had. The option I was given allowed me to have a managed and clean exit, and in doing so, also allowed the team I had built to continue in their roles and to further develop as part of a new business."
Life after retiring
Mark's pioneering thinking, knowledge of, and dedication to the renewable sector are to be admired and his retirement is hard earnt and well-deserved.
"The decision to sell has given me the opportunity in retirement to pursue the many interests I have including travelling, art and culture which until now I have been prevented from genuinely enjoying due to the many challenges of running a business.
"At the same time, I am content in knowing that my business will prosper as Green Building Renewables continue to motivate and excite the workforce, provide excellent customer service in every aspect of its business, and most importantly work to help decarbonise the UK's domestic and commercial buildings by operating with honesty and integrity and all times.
"The renewables industry is never going to die. It will need companies with a clear vision coupled with a workable strategy to reduce the UK's dependence on fossil fuels whilst providing hi-tech, innovative solutions to the challenges of today and tomorrow. I am glad to have played my part in the industry and happy to see others now take on the baton from me."
We thank Mark for his work, time and dedication to the business, the team and the renewable sector over the last two decades and we wish him a long, cultured and prosperous retirement. We are committed to maintaining and building upon the legacy he has built in the industry as we strive to transform UK buildings to renewable technology and more efficient building solutions.