Solar installation of flush fitting roof-integrated panels for Grand Union Housing Group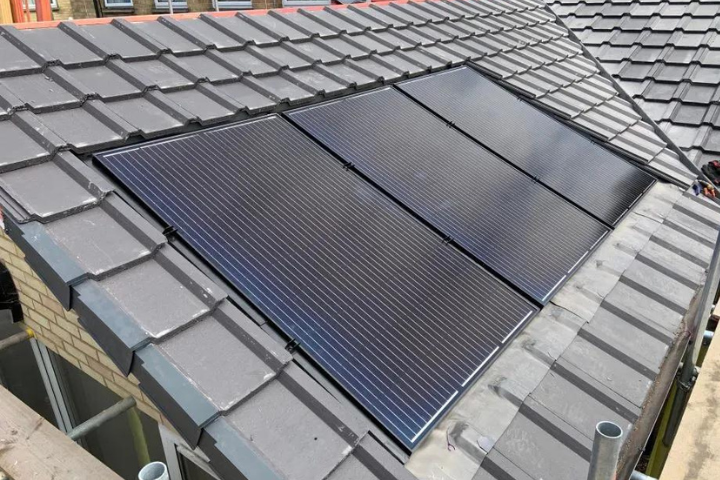 This is a historic casestudy of a solar installation completed by Bright Green Renewables, Daventry which became a part of Green Building Renewables in 2022
Daventry-based renewables installers, Bright Green Renewables, completed and commissioned a 131-panel, state-of-the-art roof integrated solar panel array onto Bridgewater House in Brackley on behalf of Grand Union Housing Group.
The roof of Bridgewater House retirement home in Brackley, Northamptonshire, was in terrible condition with ongoing leaks into the flats below. Grand Union Housing Group decided to replace the complete roof to alleviate the problems. This required the decommissioning and removal of 29 solar thermal systems and 59 old Solar panels.
Bright Green Renewables designed a completely new solar installation to cover as much of the new roof area as possible and proposed the use of roof-integrated solar panels to better-integrate with the new tiled roof covering and to ensure water-tightness for many years to come.
The final design comprises 131 all-black panels which contrast very well with the new black roof tiles. The completed system looks far better than before and has been providing large amounts of "free" electricity into the 29 flats below – significantly reducing the energy bills and CO2 emissions of the property.