Solar Scams – What are they? And how to avoid them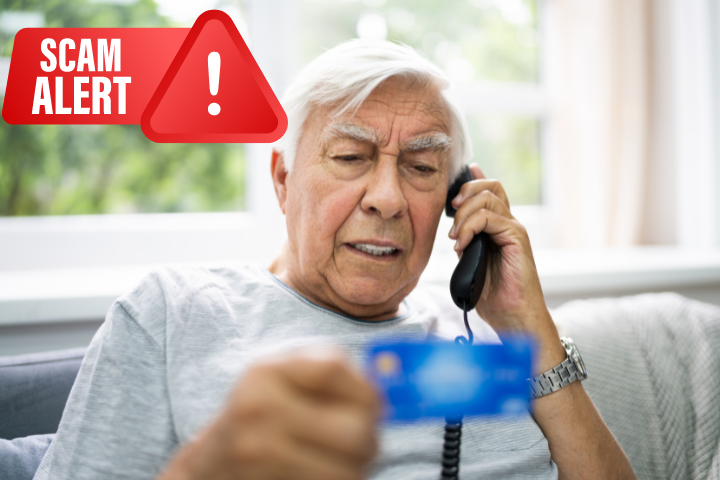 As the demand for renewable energy sources continues to rise, so does the popularity of solar panels. Unfortunately, this also means that there are individuals and companies out there looking to take advantage of unsuspecting customers through various solar scams. Consumers need to be aware of these common solar panel scams to protect themselves from financial loss and potential harm to their property.
In recent years renewable energy has become higher on people's everyday agenda. This is for several reasons, including the UK's government's 'net zero target' by 2050 and the cost of living crisis. Furthermore, the cost to install solar panels has become more accessible to homeowners than over a decade ago. Therefore, it's no surprise that more and more people are turning to renewable energy in a bid to become more self-sufficient and less reliant on the grid.
The latest data reports that 1.2 million UK homes have solar panel installations, with more than 50,700 households having had installations between January and March this year (2023), more than double the number in the same months last year and the highest figure since late 2015.
In this article, we will outline some of the most prevalent types of solar scams in the market and provide tips on avoiding falling victim to them.
Table of Contents
Common Solar Scams in the UK
Whether you're at the beginning of your solar panel journey or have already begun to speak to companies, make sure you're aware of the different types of schemes. Chances are, if you have been searching online for solar panels and their cost, you more than likely will have seen adverts for solar panels popping up in your social media feeds. Many of these adverts seem to offer solar deals, which seem too good to be true, and that's because, more often than not, they are. Here are the most common solar scams when it comes to solar:
Solar Scam 1: Misrepresentation of products and services
Before you commit to anything, you should thoroughly check precisely what the company is offering you. Does the final cost include everything from installation to aftercare services? A scamming business may install solar panels that are entirely different to the ones they've shown you on their marketing and sales materials, so always be clear on what you're being sold.
Solar Scam 2: High-pressure sales tactics
as with any high-value purchase, you should take your time to decide if having solar panels is something you want. Scammers often push you to make a quick sale with a limited-time offer. While some legitimate companies may have a pushy salesman, you should always push back and make it clear that you won't be pressured into deciding while you do your due diligence to research the company before making any decisions.
Solar Scam 3: Fake solar companies
Beware of any company asking you to make a big deposit before they have completed their installation. This is one of the most common ways 'fake' solar companies have targeted consumers – whereby they take a hefty deposit and then never turn up to carry out the installation. This is common solar scam.
Furthermore, watch out for anyone that's posing as offering any 'government incentives', always check which company offers the best warranty once the installation has been completed, and don't allow any work to be carried out without a contract in place.
Signs of a Potential Solar Scam
One of the first signs of a potential scam is unsolicited approaches or door-to-door sales. A reputable solar panel company does not typically use these tactics and instead is more likely to rely on referrals or marketing campaigns.
As we mentioned before, another red flag is excessive discounts or too-good-to-be-true offers. While it's natural to want a good deal, prices that are significantly lower than industry standards should be viewed with caution.
Lack of transparency in pricing and contracts is another warning sign. It's important that you should ask for a detailed breakdown of costs and read through any contracts carefully before signing anything.
Finally, a business that has a poor online presence, such as a lack of a website, Google Business listing, social media presence, or customer reviews, can indicate that a company may not be reputable or trustworthy.
By being aware of these warning signs, you can protect yourself from potential scams and make informed decisions when choosing a solar panel company or installer.
Steps to Avoid Solar Panel Scams
Now you're informed on what type of solar scams to watch out for, here are some further steps you can take to ensure you've covered all your bases.
The first step is to do your research before engaging with any company. This includes checking the company's website, reading reviews from previous customers, and researching its reputation online. You'll quickly be able to paint a picture of which businesses have a good brand reputation and which don't.
Secondly, seek recommendations from trusted sources such as friends or family members who have installed solar panels in their homes. The benefit of doing this is that they will be able to provide valuable insights into the process, which is likely to be completely unfamiliar to you, and they'll be able to recommend reliable companies.
Next, you should look to verify the company's credentials, licences and certifications. A reputable company should be able to provide proof of their qualifications upon request. The two key accreditations you want to look out for with any solar panel installer are MSC and RECC.
Finally, make sure you get multiple quotes and compare them before making a decision. This will help you identify any red flags, such as unusually low prices or high-pressure sales tactics.
Resources and Support for Homeowners to avoid solar scams
While doing your due diligence in finding out as much as you can about a solar panel installation company is important – understanding how solar panels work and how they are installed – is equally of benefit.
Whether you're looking for information on energy efficiency, home improvement projects, or solar panel installation, several trustworthy sources can provide you with the guidance you need.
One of the best places to start is with government-backed websites. These resources often offer up-to-date information on everything from the latest incentives for energy-efficient upgrades to regulations around solar panel installation.
For those interested in solar panel installation specifically, industry associations can be an excellent resource, including:
RECC, The Renewable Energy Consumer Code
These organisations can provide information on best practices for installation and maintenance as well as updates on new technologies and industry trends.
By taking advantage of these resources and support systems, homeowners can make informed decisions about their homes that can benefit their wallets as well as the environment.
Conclusion
Investing in solar panels is an excellent way of future-proofing your home so that you can become more sustainable and less reliant on the grid. While many people in the UK are turning towards renewable energy, this surge has left the door open for opportunists to take advantage of people.
Aim to do as much research as you can to check a business's credentials when looking into installers, and don't ever feel pressured into committing to a sale before you've had time to review any contracts and other paperwork. A business with a lack of online presence should be avoided, and try to seek referrals from friends and/or family if possible.
If you're looking to lead a more sustainable life, here at Green Building Renewables, we can provide you with tailor-made environmentally-friendly solutions to meet your future energy needs. Take a look at our office locations to find your nearest installer to discuss your renewable energy needs.