Durham
Open Now
Mon-Fri: 9am - 5pm
---
---
Unit 20 Novus Business Centre, North West Industrial Estate, Peterlee,
SR8 2QJ
Renewable technologies installed in Durham
5 stars Google Review

Total of 7 Solar panels installed on our bungalow roof last week. Very professional, polite and helpful installers.
5 stars Google Review

The workman were very professional, they did an excellent job! Very clean and dirty, we were kept updated with the progress of the works.
Excellent would definitely recommend this company to family and friends.
5 star review

Very happy with my installation of solar panels and was very impressed with the workmanship from this company. Everything left clean and tidy and I would definitely recommend them
Renewable energy brands we install in Durham
Our range of renewable energy brands includes Mistubishi, Vaillant, Fox Ess, Tesla Powerwall, EcoForest, LuxPower and Zappi
How can I find a solar panel supplier in Durham?
With over 20 years' experience installing solar panels and renewables, Green Building Renewables serves the Durham and Tyne Tees area. Installing renewable energy technology in your home or business is a considerable investment and one that needs expert design and installation. Green Building Renewables supply and install solar panels and battery storage, air source heat pumps, ground source heat pumps and EV charging points with our award-winning team of renewable energy technicians, ensuring we specify the right equipment and look after you throughout the whole process, including our unrivalled after-sales support.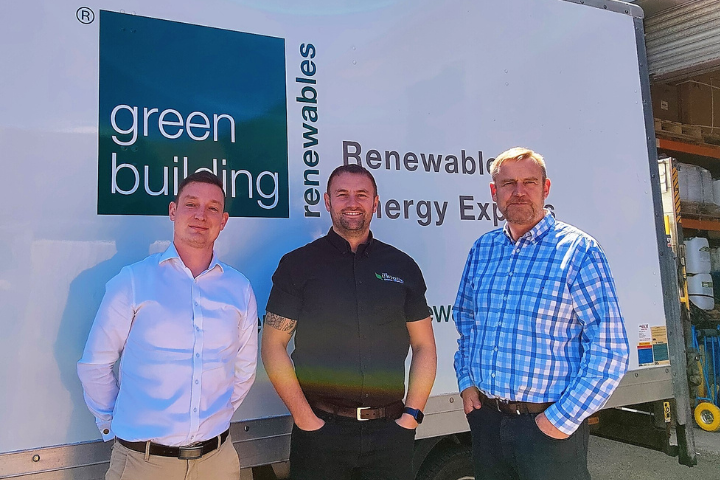 History of Green Building Renewables in Durham
In July 2022, Green Building Renewables Peterlee office was born serving the Durham area. It developed from Peterlee-based solar panel installer Unique Energy that specialised in delivering renewables through the governments Green Homes Grant Local Authority Delivery Scheme.
With our team focussing on installing solar in the Durham area, the Peterlee office remains committed to providing the very latest renewable energy solutions, including air source heat pumps, ground source heat pumps, solar panels, solar panel batteries and EV charging points to the North East.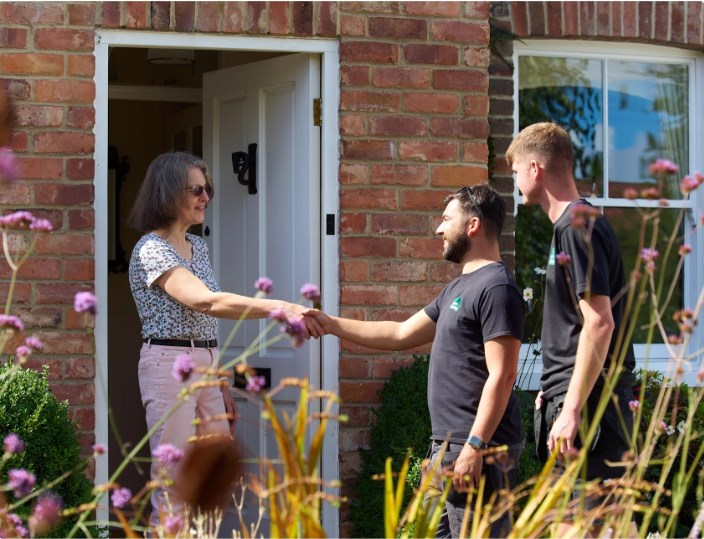 Solar energy and renewable energy solutions in Durham
Within the Durham and Tyne Tees areas covering Consett, Barnard Castle and Stockton on Tees May is the sunniest month in terms of numbers of hours with 190 hours and 40% sunshine. this drops to 40 hours in December but this can still charge solar panels during these months delivering energy to both homes and businesses.
Renewable energy and sustainability in Durham
County Durham is home for over 930,000 people and whose Council supports various sustainability and renewables promoting schemes to help householders live more sustainably and affordably.
Through schemes such as the Energy Company Obligation (ECO) homeowners are helped with upfront costs of making improvements to their home including insulation. They also promote community energy which:
places communities at the heart of energy discussions
develops skills and jobs in the County Durham area
reduces emissions
keeps the financial rewards of these efforts local
Community groups can draw on various support of sustainability goals:
advice on establishing groups
feasibility studies
financing and construction of projects.
How to find Green Building Renewables in Durham
Green Building Renewables
Unit 20 Novus Business Centre,
North West Industrial Estate,
Peterlee, SR8 2QJ
0191 716 5321
Email
Renewable energy installations in County Durham, and other news
What you need to know, what we know, and how we can continue to help customers bring low carbon efficient heating to their homes through the Boiler Upgrade Scheme (BUS).