Leeds
Open Now
Mon-Fri: 9am - 5pm
---
---
Sovereign Chambers
46 Park Place,
Leeds,
LS1 2RY
Renewable technologies installed in Leeds
Seven solar panels were installed on our bungalow roof last week. Very professional, polite, and helpful installers. I would highly recommend Green Building Renewables.
Battery system and inverter installed in a day. Its use during August and September reduced my electricity consumption by 90%. Nice people, quick installation, fantastic performance.
Amazing service. From consultation to installation, Green Building Renewables were flawless..
Renewable energy brands we install in Leeds
Our range of renewable energy brands includes Daikin, Mitsubishi, Tesla Powerwall, Fox Ess, Kensa, Grant and Zappi
How can I find a solar panel supplier in Leeds?
Investing in renewable energy technology for your home or business is a significant decision that demands expert design and handling. At Green Building Renewables, we specialise in installing a range of renewable energy solutions, including solar panels, battery storage, air-source heat pumps, ground-source heat pumps, and EV charging points. Our team of award-winning renewable energy technicians in Leeds, West Yorkshire will guide you through the entire process, from design to installation, and provide unparalleled after-sales support. We will work with you to determine the right equipment and solutions for your specific needs, ensuring that you have access to reliable and efficient renewable energy solutions for your home or business. You can trust us to deliver exceptional service and results.

History of Green Building Renewables in Leeds
As part of our commitment to becoming the fastest-growing renewables company in the UK, Green Building Renewables is proud to announce the launch of our new branch in Leeds, West Yorkshire. Our team is dedicated to providing exceptional customer care and has extensive experience in installing low carbon and renewable energy technologies.
We specialise in a range of renewable energy solutions, including air source heat pumps, ground source heat pumps, solar panels, solar panel batteries, and EV charging points. We're excited to expand our services to the Leeds area and help more homes and businesses access sustainable and efficient energy solutions.

Green Building Renewables is a trading name of Steve Cross Plumbing & Heating Ltd. Registered office: 85 Portland Street, London, England W1W 7LT. Company registration no:???. Registered in England & Wales.Steve Cross Plumbing & Heating Ltd is an Efficient Building Solutions Business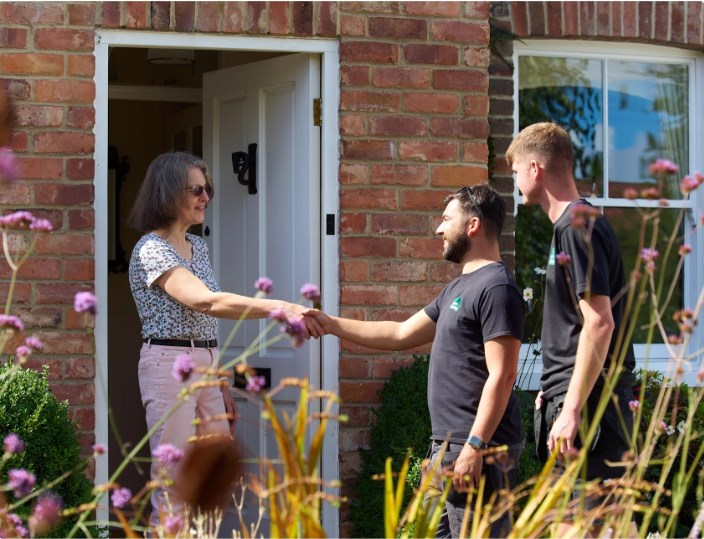 Solar energy and renewable energy solutions in Leeds
Leeds benefits from an average of 167 hours of sunshine in July, making it one of the sunniest months of the year. Even in December, there is still an average of 37 hours of sunlight, making solar panels a viable renewable energy option for homes and businesses in the area.
Renewable energy and sustainability in Leeds
Leeds has a long-standing commitment to renewable energy, with several initiatives dating back to the early 2000s.
In 2008, the city council set a target to reduce carbon emissions by 40% by 2020, and significant progress has been made towards achieving this goal. In recent years, Leeds has become a leader in renewable energy in the UK, with a number of innovative projects and initiatives.
One notable initiative is the Kirkstall Valley Development, which is a large-scale redevelopment project that includes a focus on renewable energy. The project aims to create a carbon-neutral community by incorporating features such as energy-efficient homes, renewable energy technologies, and sustainable transport solutions.
Another important development is the Leeds District Heating Network, which was launched in 2019. The network provides low-carbon heat to homes and businesses in the city by using waste heat from the Leeds Recycling and Energy Recovery Facility.
Overall, Leeds has a strong history of renewable energy initiatives and a commitment to sustainability that continues to drive progress towards a greener future.
Leeds City Council's goal is to make the city carbon-neutral by 2030, and they have implemented a range of initiatives to achieve this, including investment in renewable energy technologies such as wind turbines and solar panels. The council has also launched a district heating network, which provides low-carbon heat to homes and businesses across the city.
In addition to this, there are several renewable energy projects currently underway in Leeds, including plans for a new wind farm and the installation of electric vehicle charging points. The city is also exploring the potential of hydrogen fuel as a renewable energy source, with plans to establish a hydrogen economy in the region.
Overall, there is a strong commitment to renewable energy in Leeds, with the city making significant progress towards achieving its carbon-neutral goal. The future looks promising for the development of renewable energy technologies and initiatives in the region.
How to find Green Building Renewables in Leeds
Green Building Renewables
Sovereign Chambers
46 Park Place,
Leeds,
LS1 2RY
01904 946 609
Email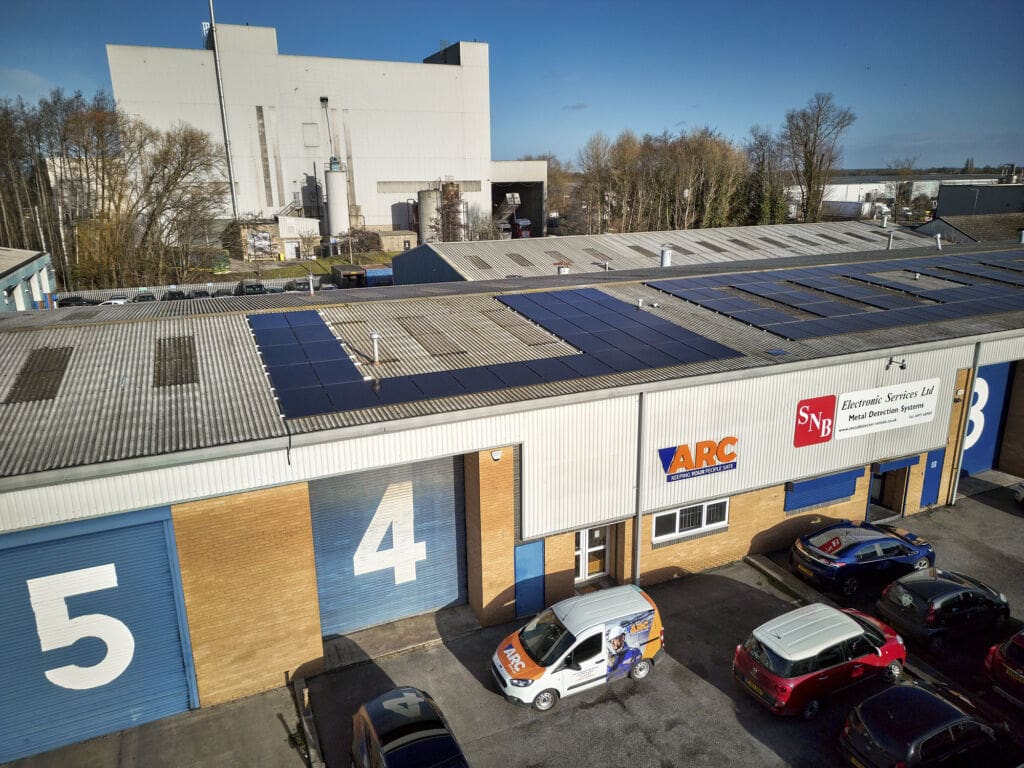 Commercial renewable energy installations
Our team of renewable energy experts in Leeds, West Yorkshire, is dedicated to helping businesses find the best solutions for their energy needs and budget. Whether you need solar panels, solar panel batteries, air source heat pumps, or ground source heat pumps, we can provide you with expert advice and guidance to find the right renewable energy solution for your business
Renewable energy installations in Leeds, and other news
What you need to know, what we know, and how we can continue to help customers bring low carbon efficient heating to their homes through the Boiler Upgrade Scheme (BUS).