Northampton
Open Now
Mon-Fri: 9am - 5pm
---
---
20a-30 Abington Street ,
Northampton ,
NN1 2AJ
Renewable technologies installed in Northampton
Positive:

 Professionalism,

 Punctuality,

 Quality,

 Responsiveness,

 Value

Green Building Renewables installed an Air Source Heat Pump system in our house and we were extremely pleased with their professional and efficient service. The team was very tidy and completed the installation on time and within budget. We highly recommend their services to anyone in need of renewable energy solutions..
Air Source

We received valuable advice from Green Building Renewables regarding our air source heat pump. Instead of suggesting unnecessary work and taking our money, they recommended contacting the installers/suppliers to address the issue under warranty. We appreciate their honesty and integrity in providing customer-focused service.
Would use the company again for problems and servicing. They are very easy to communicate with.
Highly recommended!

We received a prompt response when our old boiler failed. Paul and Steve provided us with excellent advice, and Sam the engineer was polite, tidy, and efficient. The team charged us a fair price, and it was easy to communicate with the office staff.
Renewable energy brands we install in Northampton
Our range of renewable energy brands includes Mitsubishi, NIBE, Daikin, Vaillant, Kensa, Tesla Powerwall, Grant and Zappi
How can I find a solar panel supplier in Northampton?
Installing renewable energy technology in your home or business is a significant investment that requires expert design and handling. At Green Building Renewables, we specialise in installing solar panels and battery storage solutions, air-source heat pumps, ground-source heat pumps, and EV charging points for customers in the Northamptonshire area. Our award-winning team of renewable energy technicians will guide you through the entire process, providing unparalleled after-sales support to ensure that you have the right equipment and solutions for your needs. You can rely on us to deliver efficient and reliable renewable energy solutions for your home or business.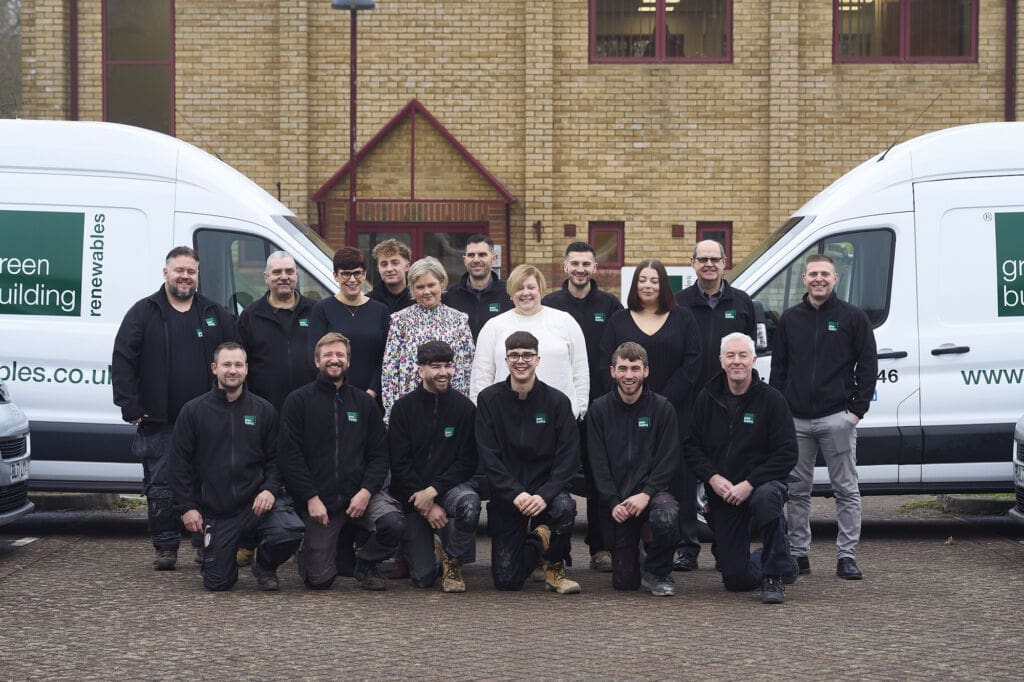 History of Green Building Renewables in Northampton
As part of our ongoing growth strategy and commitment to becoming the fastest-growing renewables company in the UK, Green Building Renewables is proud to announce the launch of our new branch in Northampton.
With a strong focus on customer care and extensive experience in installing low carbon and renewable energy technologies, our team is dedicated to delivering the latest renewable energy solutions. This includes air source heat pumps, ground source heat pumps, solar panels, solar panel batteries, and EV charging points. We're excited to bring our expertise to the Northampton area and help more homes and businesses access efficient and sustainable energy solutions.

Award Winning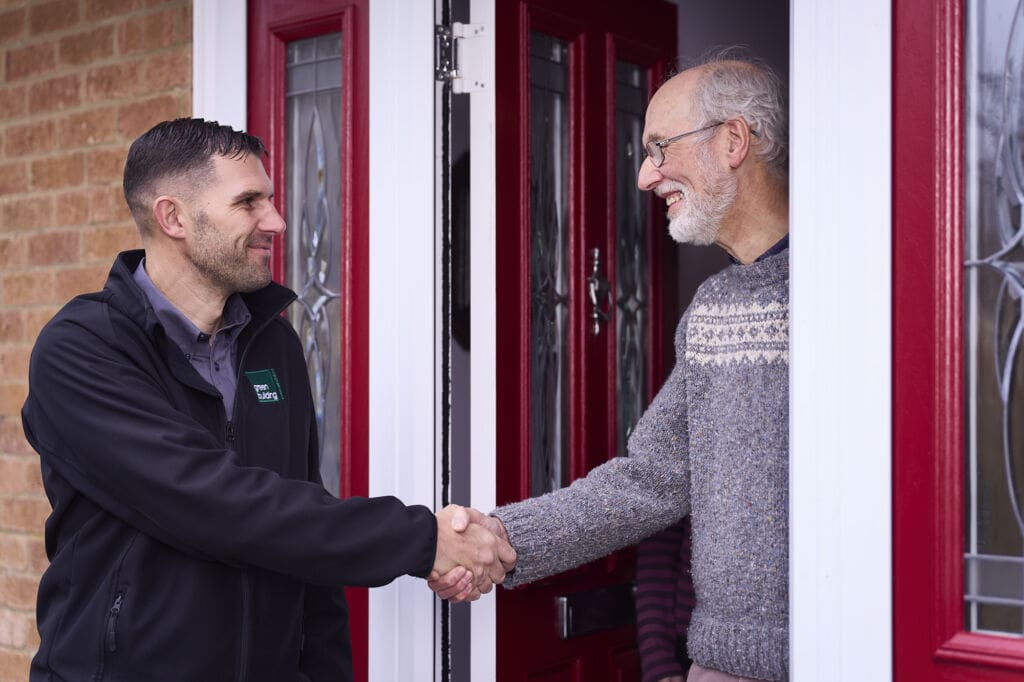 Solar energy and renewable energy solutions in Northampton
Northampton receives an average of 1,500 hours of sunshine per year, with July being the sunniest month with around 200 hours of sunshine. Even in the winter months, Northampton still gets some sunshine, with an average of around 50-60 hours of sunshine per month. This makes solar panels a viable renewable energy solution for both homes and businesses in Northampton, all year round.
Renewable energy and sustainability in Northampton
Northampton has made some progress in the renewable energy sector over the years, but there is still much room for growth. Some of the current renewable energy sources in Northampton include solar power, wind power, and biomass.
In recent years, the local government has taken steps to promote the use of renewable energy, such as offering incentives for businesses to adopt renewable energy technologies and supporting the installation of solar panels on public buildings.
Moving forward, Northampton has ambitious plans for becoming more sustainable and reducing its carbon footprint. The local government has set a goal of becoming a carbon-neutral town by 2030, which includes increasing the use of renewable energy sources and reducing energy consumption.
This will involve promoting the use of solar panels, wind turbines, and other renewable energy technologies, as well as improving energy efficiency in buildings and transportation.
The city has also committed to promoting sustainable practices in its planning and development processes, such as encouraging the use of green spaces and sustainable building materials. Overall, Northampton's renewable energy future looks bright, and the city is taking important steps to become a more sustainable and environmentally friendly place to live and work.
How to find Green Building Renewables in Northampton
Green Building Renewables
20a-30 Abington Street
Northampton
NN1 2AJ
01327 228346
Email
Renewable energy installations in Northampton, and other news
What you need to know, what we know, and how we can continue to help customers bring low carbon efficient heating to their homes through the Boiler Upgrade Scheme (BUS).