Renewable technologies installed in Sheffield
Positive:

 Professionalism,

 Punctuality,

 Quality,

 Responsiveness,

 Value

Green Building Renewables fitted an Air Source Heat Pump system to our house. Staff were all very professional, efficient, tidy and did an excellent job. The whole installation was completed on time and on budget. I would highly recommend them to anybody.
Air Source

Green Building Renewablesprovided us with exceptional guidance on both our air source heat pump and solar panels. They gave us honest advice and didn't push unnecessary services, instead directing us to speak to installers/suppliers to rectify any issues under warranty..
Would use the company again for problems and servicing. They are very easy to communicate with.
Highly recommended!

The team at this company provided an excellent service when our old boiler broke down. We received a prompt response and great advice from Paul and Steve. Sam, the engineer who installed the new boiler, was very courteous and left everything neat and tidy. We felt that the price charged was fair and the office team were also easy to deal with.
Renewable energy brands we install in Sheffield
Our range of renewable energy brands includes Daikin, Mitsubishi, Tesla Powerwall, Fox Ess, Kensa, Grant and Zappi
How can I find a solar panel supplier in Sheffield?
Investing in renewable energy technology for your home is a significant decision that requires expert design and installation. At Green Building Renewables, our team based in Leeds specialises in installing solar panels, battery storage solutions, air source heat pumps, ground source heat pumps, and EV charging points. We have an award-winning team of renewable energy technicians who will ensure that we recommend the right equipment and provide excellent after-sales support. Contact us today to learn more about our services.

Why choose Green Building Renewables
Why choose us?
Our aim is to help every customer lead a more sustainable life. We proudly install and maintain a range of low carbon technologies that can help you become more energy independent by harnessing your own solar energy or keeping you warm with highly efficient heating systems – all whilst lowering your carbon footprint.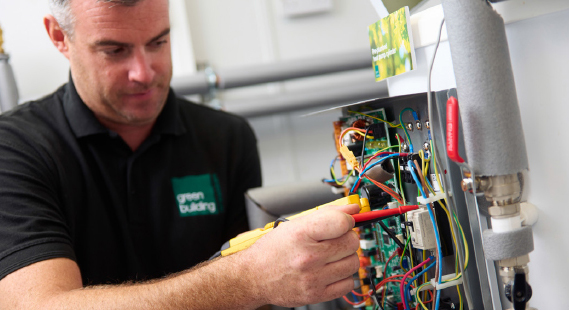 What do we offer?
We offer tailor-made environmentally-friendly solutions to meet your future energy needs. Our team of experts and in-house installers design, supply and fit solar panels and battery storage, air and ground source heat pumps, underfloor heating and EV charging points.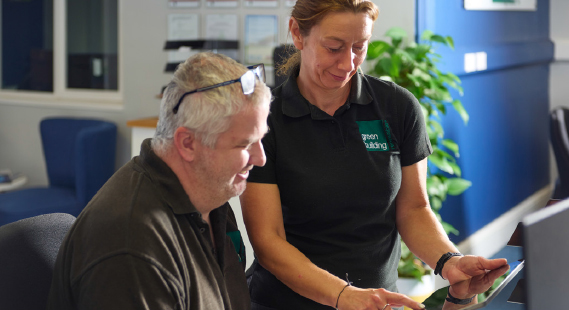 Why are we different?
Our success is based on demonstrating our expertise, making renewables understandable and building trust. The proof in the pudding is our range of industry awards, the host of easily digestible blogs, our 2 year workmanship warranty and our award-winning, 5 star TrustPilot service.
History of Green Building Renewables in Sheffield
We are excited to announce the opening of our new branch in Sheffield as part of our commitment to becoming the fastest-growing renewables company in the UK. At Green Building Renewables, our experienced team specialises in installing low carbon and renewable energy technologies with a strong focus on customer care. Our services include air source heat pumps, ground source heat pumps, solar panels, solar panel batteries, and EV charging points. We look forward to bringing our expertise to the Sheffield area and providing efficient and sustainable energy solutions to homes and businesses.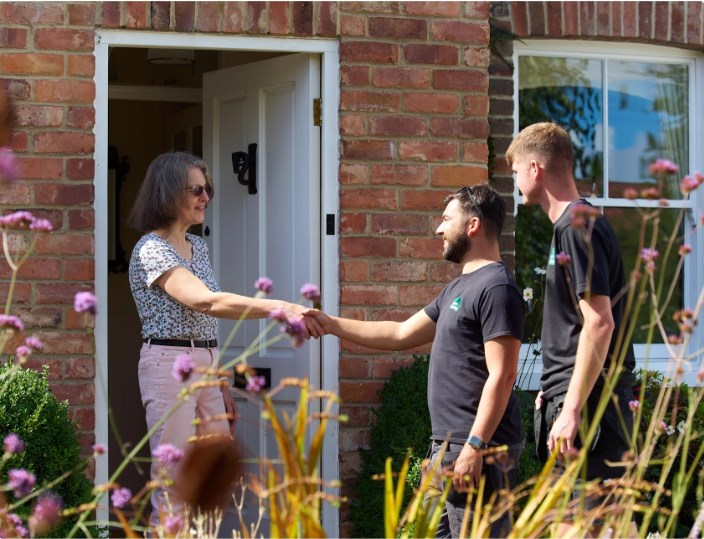 Solar energy and renewable energy solutions in Sheffield
Sheffield benefits from an average of 178 hours of sunshine in July, which is the sunniest month, and even December still has an average of 40 hours of sunlight. This ensures that solar panels remain an ideal renewable energy solution for both homes and businesses in the Sheffield area.
Renewable energy and sustainability in Sheffield
Sheffield has a long history of renewable energy usage, dating back to the 19th century when hydropower was used to drive mills in the city. In recent years, the city has made significant efforts to transition to cleaner energy sources, including the development of wind and solar power projects.
Sheffield also has a number of initiatives to promote energy efficiency and renewable energy, such as the Sheffield Solar Farm and the installation of solar panels on public buildings. The city is committed to becoming carbon neutral by 2030, and its renewable energy sector is expected to play a key role in achieving this goal.
Sheffield has set a goal to become carbon neutral by 2030. The city council has created a "Sheffield City Region Energy Strategy" that outlines plans for increasing renewable energy generation, improving energy efficiency, and reducing carbon emissions in the region.
Some of the specific goals include increasing the use of solar power, encouraging the adoption of electric vehicles, promoting sustainable building practices, and investing in green infrastructure. The city also has plans to establish a network of community energy projects and increase the use of local renewable energy sources.
How to find Green Building Renewables in Sheffield
Green Building Renewables
32 Eyre Street
Sheffield
S1 4QZ
01904 946 609
Email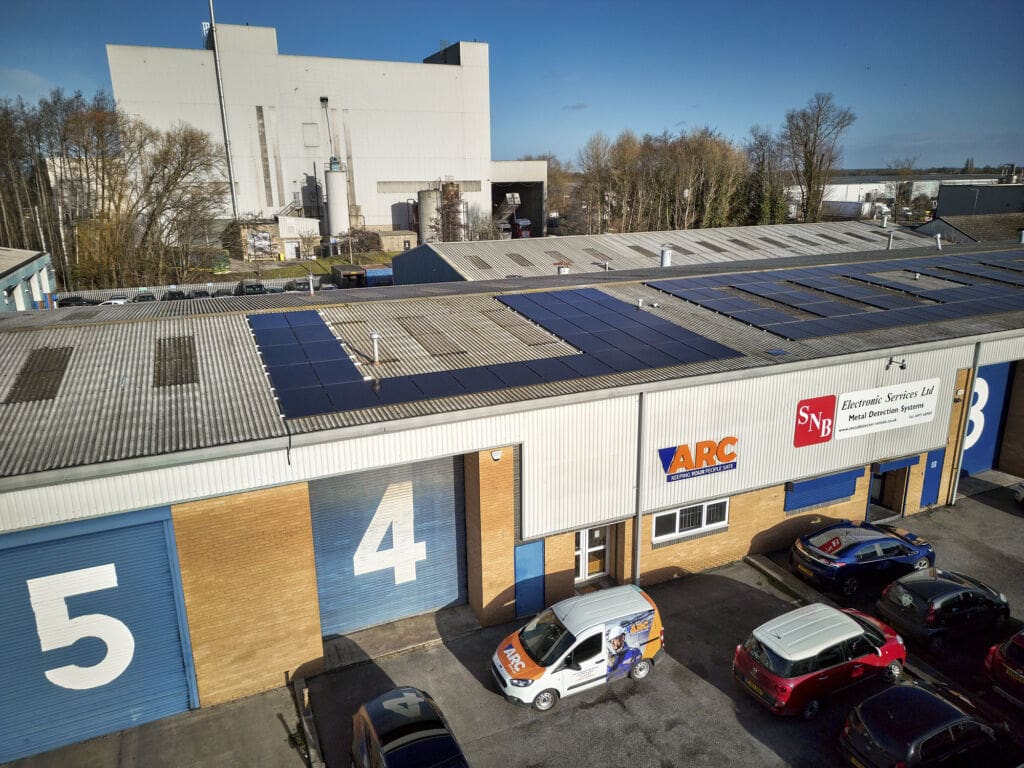 Commercial renewable energy installations
If you're a business looking for solar panels in Sheffield, or solar panel batteries, air source heat pumps or ground source heat pumps, our team of renewable energy experts can assist you in finding the best solution that meets your requirements and fits your budget
Renewable energy installations in Sheffield, and other news
What you need to know, what we know, and how we can continue to help customers bring low carbon efficient heating to their homes through the Boiler Upgrade Scheme (BUS).