Wellingborough
Open Now
Mon-Fri: 9am - 5pm
---
---
1 Cottesbrooke Park, Heartlands Business Park, Daventry,
Northamptonshire,
NN11 8YL
Renewable technologies installed in Wellingborough
Great team and very professional

Knowledgeable staff from start to finish, going through the quotation was easy, site survey was completed quickly and then a few weeks later my install was under way after signing the 'express request'. Built very professionally and everything explained along the way.
High professional standard and excellent customer care

Delighted with my recent solar PV and battery installation undertaken by the Daventry team. High professional standard and excellent level of customer care, from initial enquiry to site survey and final installation and commissioning. Thoroughly recommended.
Professional Installation.

Very efficient and professional installation from the Daventry Team. Solar panels and batteries installed in 2 days. All parts of the process from initial enquiry to commissioning handled courteously and professionally. Have no hesitation in recommending Green Building Renewables.
Meet Our Daventry & Wellingborough Team
Renewable energy brands we install in Wellingborough
Our range of renewable energy brands includes Mitsubishi, NIBE, Daikin, Vaillant, Kensa, Tesla Powerwall, Grant and Zappi
How can I find a solar panel supplier in Wellingborough?
With a wealth of experience installing solar panels and air source heat pumps, Green Building Renewables serves the Wellingborough and wider area including Kettering, Peterborough, Corby, Huntingdon, St Neots and Bedford. Installing renewable energy technology in your home or business is a considerable investment and one that needs expert design and installation. Green Building Renewables supply and install solar panels and battery storage, air source heat pumps, ground source heat pumps and EV charging points with our award-winning team of renewable energy experts, ensuring we specify the right equipment and look after you throughout the whole process, including our unrivalled after-sales support.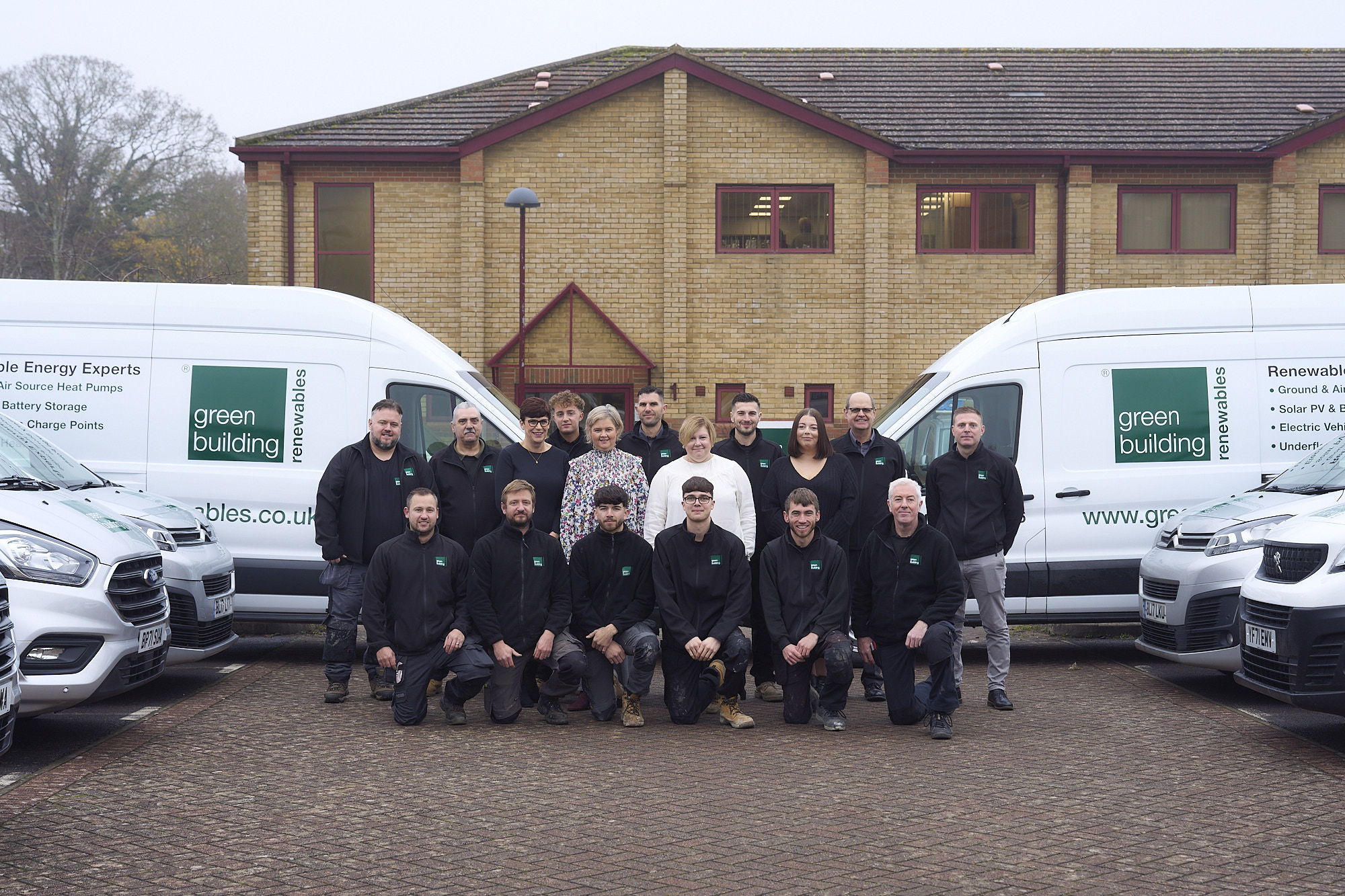 History of Green Building Renewables in Wellingborough
In summer 2022, Green Building Renewables Wellingborough office was opened to support the Daventry office and the surrounding area including Kettering, Market Harborough, Peterborough, Huntingdon, St Neots and Bedford. The office is committed to providing the very latest renewable energy solutions, including air source heat pumps, ground source heat pumps, solar panels, solar panel batteries and EV charging points to homes and businesses.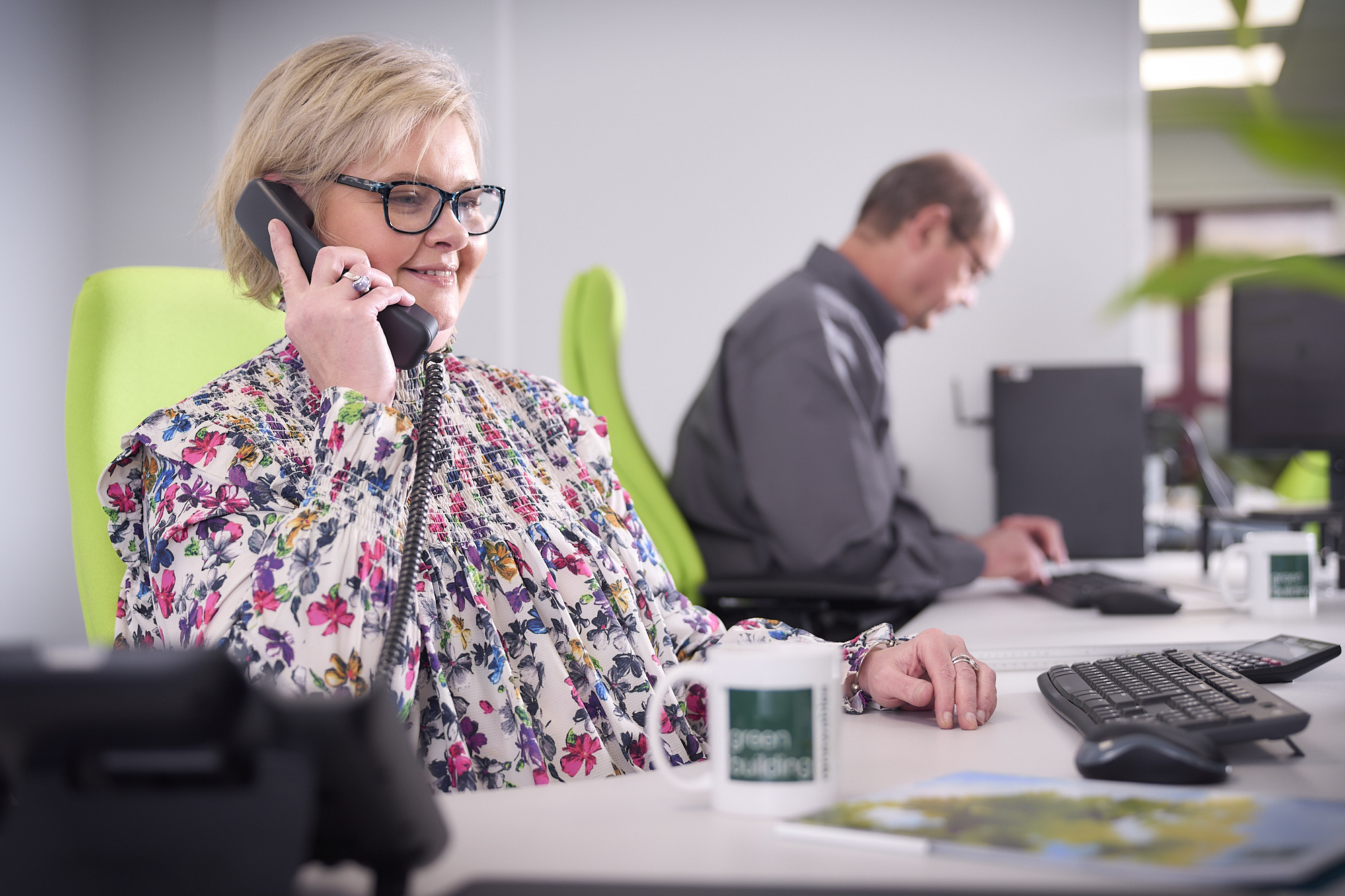 Solar energy and renewable energy solutions in Wellingborough
July is the sunniest month in Wellingborough with 199 glorious hours of sunshine, but even December has 52 hours so it is still possible to save money on energy bills in the depth of winter for both homes and businesses.
Renewable energy and sustainability in Wellingborough
Wellingborough is home for over 47,000 inhabitants and the Central Bedfordshire Council has renewables technology at the heart of their decision making in improving the homes and environment in the surrounding areas. Their goals are to
reduce fuel poverty
lower carbon emissions
help residents keep warm
The area is so suitable for solar panel installation a large solar farm is planned near St Neots that will power 15,000 homes reported in Cambridgeshire Live. The 50megawatt solar farm in Huntingdonshire, if approved, would power the homes for 40 years. Plans were submitted to Huntindonshire District Council and Bedford Borough Council explaining that the solar installation would be a "valuable contribution" to sustainability in the local area.
This adds to an exisitng solar farm to the west of Hail Weston and brings with it significant biodiversity enhancements to the 103.7 hectare site.
The District Council also promotes the MCS Website as useful source of finding local qualified installers of renewables, just like Green Building Renewables Daventry and Wellingborough.
How to find Green Building Renewables in Daventry
Green Building Renewables
1 Cottesbrooke Park,
Heartlands Business Park,
Daventry, Northamptonshire,
NN11 8YL
013272 28346
Email
Renewable energy installations in Daventry, and other news
What you need to know, what we know, and how we can continue to help customers bring low carbon efficient heating to their homes through the Boiler Upgrade Scheme (BUS).