Portsmouth
Open Now
Mon-Fri: 9am - 5pm
---
---
Unit 11 Royston Trading Estate, South Close, Royston,
Cambridge,
SG8 5UH
Renewable technologies installed in Southampton
Positive:

 Professionalism,

 Punctuality,

 Quality,

 Responsiveness,

 Value

In my experience an excellent company to do business with. They provided and installed a Tesla Powerwall at my property. Their quote was competitive both on cost and availability. Placing the order was simple, and after order, the admin team kept me informed on progress, DNO approval and expected delivery date. They installed on time. The installation team ensured the installation was tidy and fully functional. GBR have, post installation, called to check all is fine. I would gladly use them again for any further solar work.
I was really pleased with the service and products we received from Solar Voltaics. From the initial desktop survey and quote with various options based on our needs, to the in-person survey, quick installation, friendly contractors and technical support. It's truly hard to fault them!
From the initial enquiry to installation Green Building Renewables and their team were great. After the receipt of the original quote to the scaffolding and installation all went smoothly. Very clean and efficient installation team always left the house and area of work clean at the end of each day. Would recommend.
Renewable energy brands we install in Southampton
Our range of renewable energy brands includes Daikin, Mitsubishi, Tesla Powerwall, Fox Ess, Kensa, Grant and Zappi
How can I find a solar panel installer in the Southampton area?
When it comes to installing renewable energy technology in your home, it's crucial to have the right expertise and design. At Green Building Renewables Southampton, we specialise in installing solar panels and battery storage solutions for both residential and commercial properties in the Southampton area. Our services also include air source heat pumps, ground source heat pumps, and EV charging points. With our team of award-winning renewable energy technicians, we ensure the proper specification of equipment and provide comprehensive support throughout the entire process. Count on our unmatched after-sales support for a seamless and reliable renewable energy solution

History of Green Building Renewables in Southampton
Launched in 2023, Green Building Renewables Southampton emerged as the rebranded version of Solar Voltaics Southampton. With a strong emphasis on customer care and a wealth of experience in installing low-carbon and renewable energy technologies, the new branch is committed to providing the very latest renewable energy solutions, including air source heat pumps, ground source heat pumps, solar panels, solar panel batteries, and EV charging points.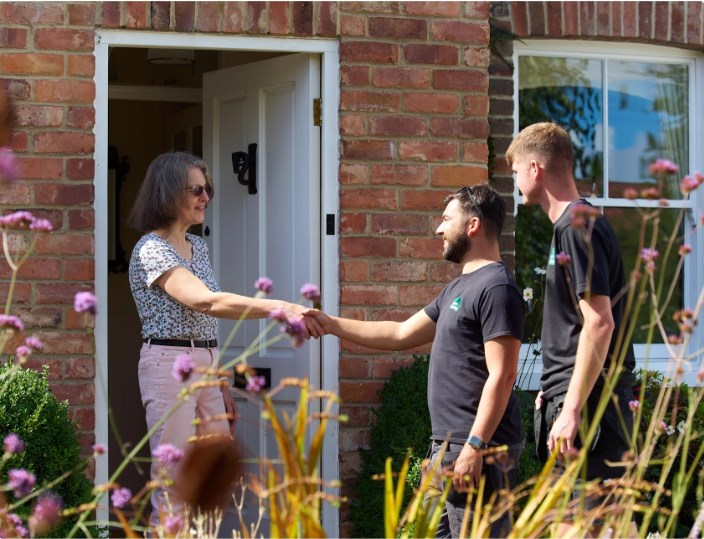 Solar energy and renewable energy solutions in Southampton
Southampton benefits from, on average, over 1,900 hours of sunshine annually, making it an ideal location for solar panels. Even in December, the city still receives an average of around 54 hours of sunlight. These abundant sunshine hours throughout the year make solar panels a perfect renewable energy solution for both homes and businesses in the area.
How to find Green Building Renewables in Cambridge
Green Building Renewables
Unit 11,Royston Trading Estate South Close,Royston,
Cambridge,
SG8 5UH
01865 841 911
Email
Renewable energy installations in Southampton, and other news
What you need to know, what we know, and how we can continue to help customers bring low carbon efficient heating to their homes through the Boiler Upgrade Scheme (BUS).