Unique and Inspired acquisitions expand Green Building Renewables' network into the North East and Norfolk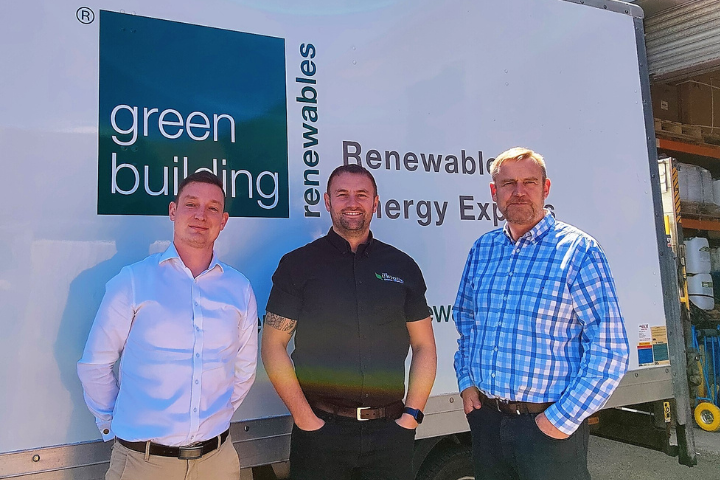 Green Building Renewables has acquired two new regional businesses to expand its nationwide network of local renewable energy experts.
Peterlee-based Unique Energy and Norwich-based Inspired Renewables have joined our business and will increase our revenue to £15 million. The merger will also create 20 new jobs across the two new offices over the next 12 months.
The two new offices in Peterlee and Norwich help expand our nationwide reach further as we can now offer our services and products in the North East and Norfolk and Suffolk, respectively.  
Exciting times for Green Building Renewables
Chris Delaney, Managing Director of Green Building Renewables, said, "This is an exciting time for the business. These are the third and the fourth acquisitions for Green Building Renewables in less than 12 months, demonstrating our ambition and commitment to creating a nationwide network of local renewable energy experts.
"We want Green Building Renewables to be the first company people think of when they want to install renewable technology in their homes or businesses. We will do this by continuing to grow our network through the acquisition of quality local renewable technology businesses like Unique and Inspired. We're delighted to welcome Michael and Andy's team to ours. And we're proud of how much of England we now cover. We will continue to grow our business that provides people with local solutions to the global issues of rising fuel prices and climate change."
Unique Energy, which specialises in installing solar panels and renewable technology through the Government's Green Homes Grant Local Authority Delivery scheme and Inspired Renewables, a community partner of Norwich City Football Club, will begin a process of rebranding to Green Building Renewables.
Michael Metcalfe, Managing Director of Unique Energy, said, "Joining Green Building Renewables and becoming part of something bigger is a fantastic opportunity for my team and I. Together, we have built something special in the North East and now have the chance to share our knowledge and learnings with a wider team. With fuel prices expected to rise again later this year, the number of people affected by fuel poverty will only increase. We have been committed to helping those with the lowest incomes access renewable technology. By joining Green Building renewables, we hope to expand that offering."
Earlier this year, we also acquired Eco East Anglia, based in Colchester. The acquisition of Norwich-based Inspired Renewables allows us to offer its products and services to most of East Anglia and a large portion of the South East of England.
Inspired Renewables Managing Director Andy Glanville commented, "The demand for renewable technology, particularly solar panels and battery storage like the Tesla Powerwall, continues to grow especially in the East and the South East of England, which gets its fair share of sunny weather. By joining Green Building Renewables, we can offer renewable technology to people across the region. The merger will create jobs in the region as we work to meet the demand."
Philip Fellowes-Prynne, Efficient Building Solutions CEO, said: "Efficient Building Solutions' mission is to lead the UK's transformation to efficient, sustainable buildings. The rapid growth and expansion of Green Building Renewables reflect the demand for renewable technology. No matter where you are in the UK or your finances, people need access to renewable technology that improves their homes. Green Building Renewables' expanding network of local renewable energy experts is doing just that. We will continue to find quality businesses, like Unique and Inspired, to join us."