Whitby Marina goes green with air source heat pump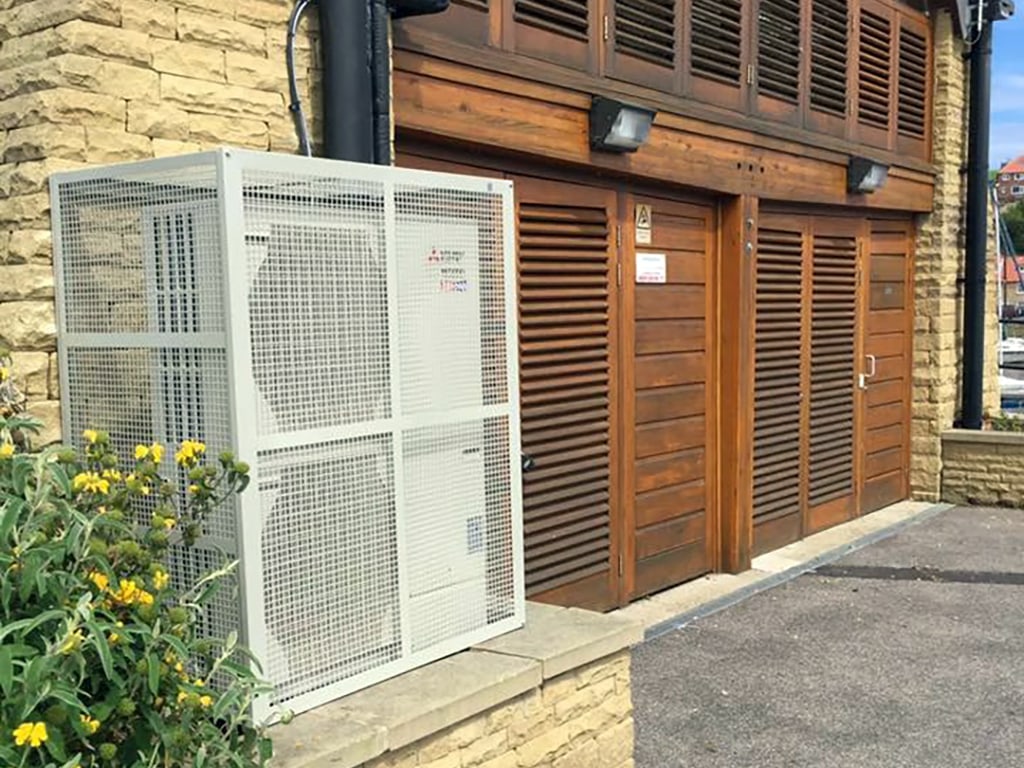 Forward thinking Scarborough Borough Council had already installed an air source heat pump for Whitby Marina's amenity block however the original installation had been undersized making the system inefficient. Scarborough Borough Council was keen to ensure that a replacement was installed before winter and contacted to carry out the work.
Our local renewables team's first task was to survey the building and carry out full heat calculations to ensure that the new heat pump would meet the heating demand of the building. Having calculated that a 14kW heat pump was required we recommended the Mitsubishi system due to its incredible ability to maintain a 14kW heat output even when the temperature is -20 outside (and let's hope it doesn't get that cold).  This means that the marina users will be able to enjoy the amenity block very comfortably.
The installation was fairly straightforward as the new unit was positioned in the same location as the old heat pump meaning that there was just a small amount of pipework to be redirected and the heat pump was up and running in less than 2 days.  In order to protect their investment, Scarborough Borough Council opted to include a protective 'cage' around the heat pump.  Not only will this casing protect the unit from damage it will also prevent leaves and other debris entering the fans which will make sure that it functions without problems for years to come.