How much does a heat pump cost?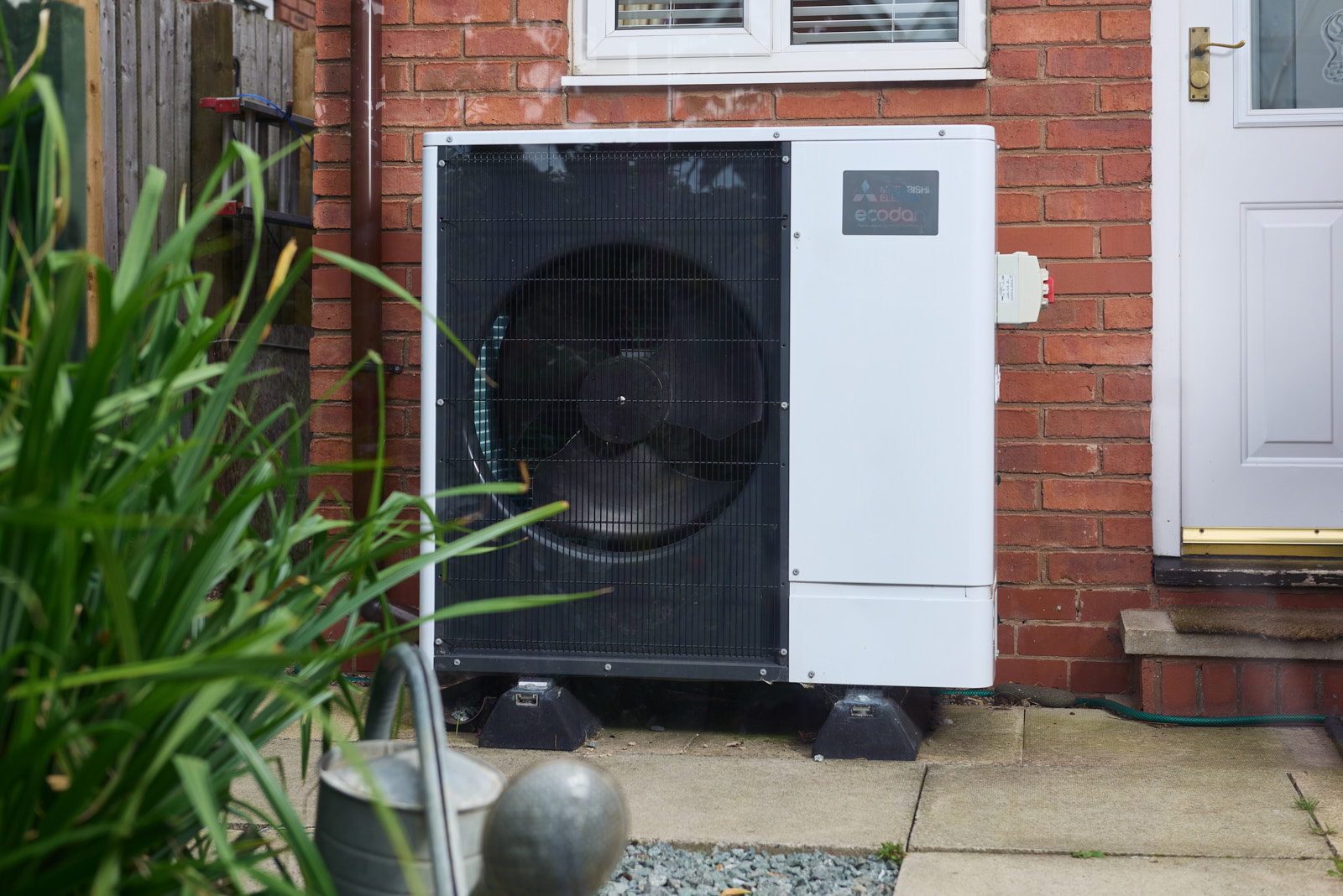 Finding an affordable heat pump for your home
Every home is unique. There is no one-size-fits all answer to this question. But, if you use our heat pump calculator you can get an estimate of the typical air source heat pump cost. This cost includes the £5,000 available in government support from the Boiler Upgrade Scheme (BUS), and the energy savings you would make.
Heat pumps are one of several renewable energy technologies we offer, along with solar panels, solar batteries and EV charging points for residential and business customers.
Our most popular form of heat pump is an air source heat pump which requires space outside your property where it can be positioned, along with an internal location, such as an airing cupboard, for us to place your heater.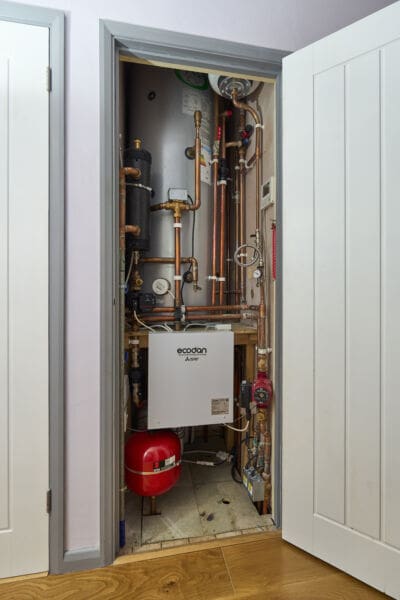 How does a heat pump work?
An air source heat pump extracts low grade heat from the outside air and converts it into usable energy by passing it through a compressor. The generated heat can be used to power indoor heating and hot water, and they can work at temperatures as low as -20℃. Inside your property, the water heater part of the heat pump is typically located either in an airing cupboard or a boot room.
Installation typically takes 1-2 days, and some of our customers have commissioned us to install solar panels as an additional renewable energy source.
If you're looking at a heat pump as part of a boiler replacement project, our team of technical experts will first conduct a survey to assess the size of your property, your typical day-to-day energy requirements, and the number of heaters the system is required to support.
What are the advantages of an air source heat pump?
Reduces your dependency on energy from the national grid
Low maintenance – a modern piece of equipment that is easy to maintain
Long lifespan – typically 20 years
Qualifies for £5,000 financial support under the Boiler Upgrade Scheme (BUS)
A two year warranty covers all our installation work on our workmanship. Additionally, there are individual manufacturer's warranties that cover manufacturing defects on each separate piece of technology, which range from two to ten years, depending on the manufacturer. We will advise you of this information as part of your quotation
It's worth noting that installing an air source heat pump takes a few days, during which time your heating and water will be turned off. Given that this is a technical installation, we advise all our customers to anticipate disruption while our expert team of engineers completes the project and commissions your new heat pump.
Can I get financial support for a heat pump?
As part of government initiatives to encourage homeowners to switch to renewable energy and help with heat pump costs, you're entitled to receive up to £5,000 in financial support under the government's Boiler Upgrade Scheme (BUS). Don't forget, as a BUS-approved installer we will complete the funding application on your behalf.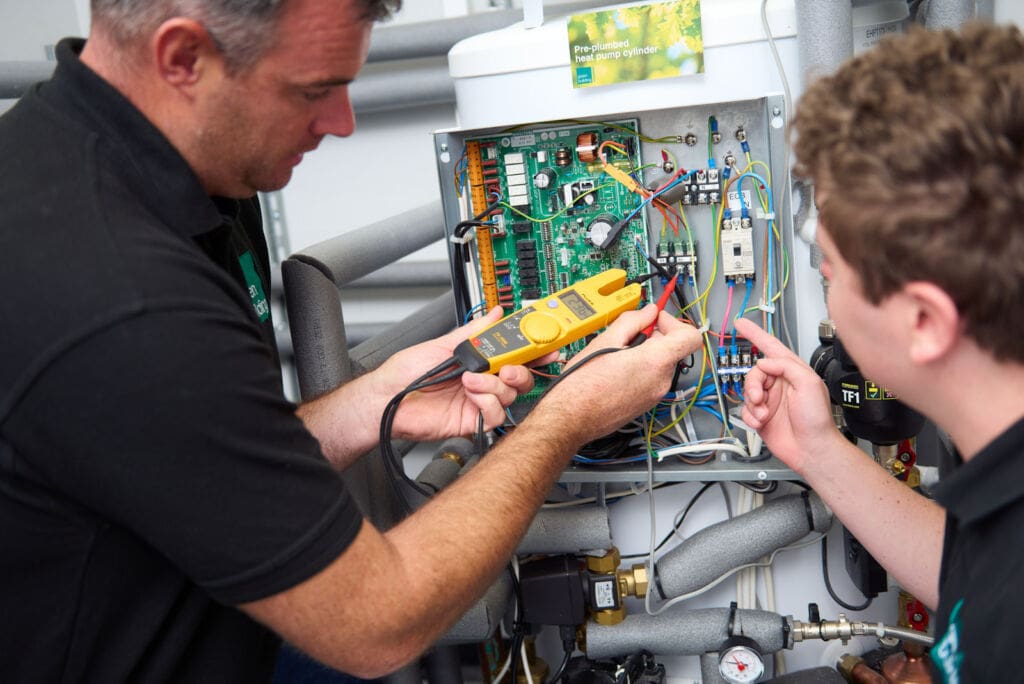 Experienced and qualified heat pump installation engineers
Green Building Renewables continues to invest in the ongoing training of its qualified and experienced engineers. By choosing us, you'll have the peace of mind that comes from knowing that our team:
is NICEIC, Gas Safe and OFTEC registered
Holds MCS installer certification. They're also
FGAS certified and REFCOM accredited.
is a member of the Renewable Energy Consumer Code (RECC).
Get your heat pump price quotation
Interested in exploring how a heat pump can help you achieve your renewable energy goals? Fast track your air source heat pump quotation by checking your home's suitability by using our Air Source Heat Pump calculator. We can then start our conversation. Please note that your energy savings will also be dependent on your property type and the level of insulation that you have.