Swapping an oil boiler for a ground source heat pump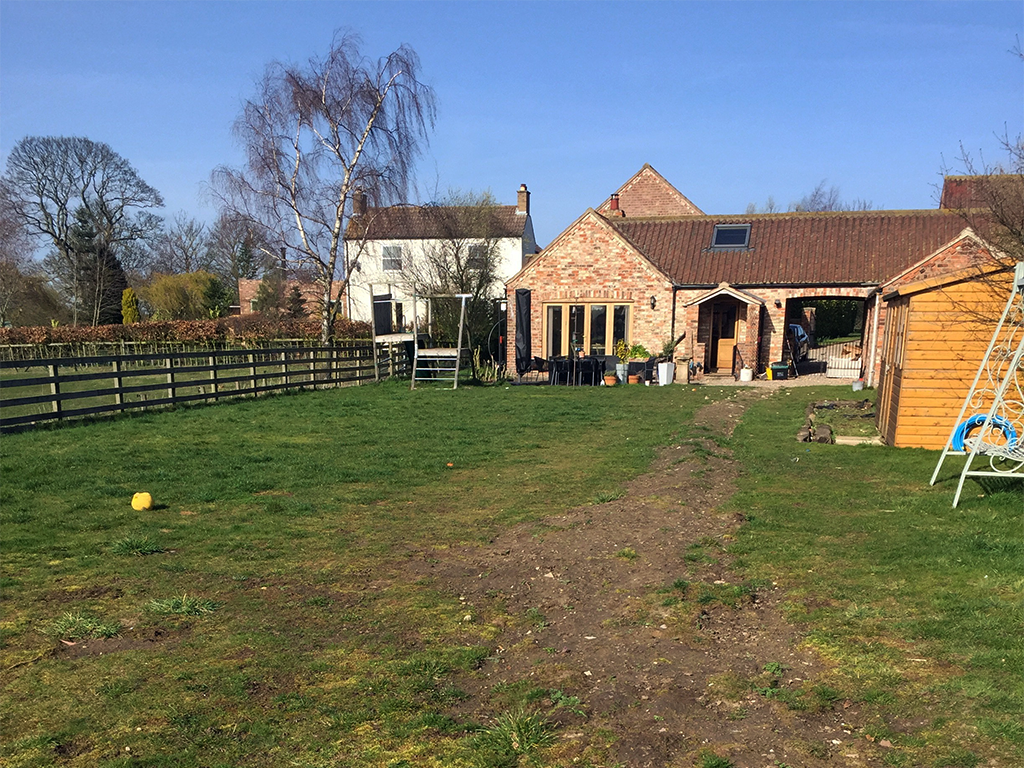 Mr & Mrs S have a 4-bedroom, semi-detached barn conversation in Heslington, York. Their oil boiler was coming to the end of its life and needed to be replaced and having heard about renewable heating systems they wanted to know what options would be available to them.
Our Yorkshire renewables team carried out a detailed survey of the property and calculated the property's heat loss requirement, took measurements of the surrounding land and made their recommendations.
Mr & Mrs S had been paying approximately £1700 per year to fuel their oil boiler and after considering their options, it was agreed that a ground source heat pump would be the best solution. Not only would making the swap reduce their carbon footprint, it would save them around £700 per year in fuel bills and also earn around £25,000 in RHI incentives over 7 years.
The heat pump system cost around £21,000 to install but Mr & Mrs S would earn back £3,600 per year (for seven years) in Renewable Heating Incentive. So, in short, they are now about £5,000 per year better off. As you can imagine they are very happy customers.
The System
Heating: 1 x Steible Eltron WPF13KW Ground Source Heat Pump System with 300 Litre Cylinder and 100 Litre Buffer.
The Project
Our York renewables team with the help of WM Rural Contractors, excavated 3 trenches for the ground collector pipe and a further trench for the header pipe to lay in. Our engineers de-coiled 3 x 200m ground loops, laid one loop in each trench and then fused these to a subterranean FRANK manifold that connects to the header pipe.
The header pipe was run under the driveway into the shed to connect the ground collectors to the plant room. The compressor, buffer and hot water cylinder were all located in the outside shed and lagged with high efficient insulation to prevent heat loss. The flow and return then ran under the driveway via pre insulted pipes and connected up to the existing heating system.
The Green Building Renewables (formerly Go Eco) team did a great job with our installation. They were very professional and kept us informed with updates throughout the installation. We would highly recommended them

Mr & Mrs S