Is renewable green energy a worthwhile investment?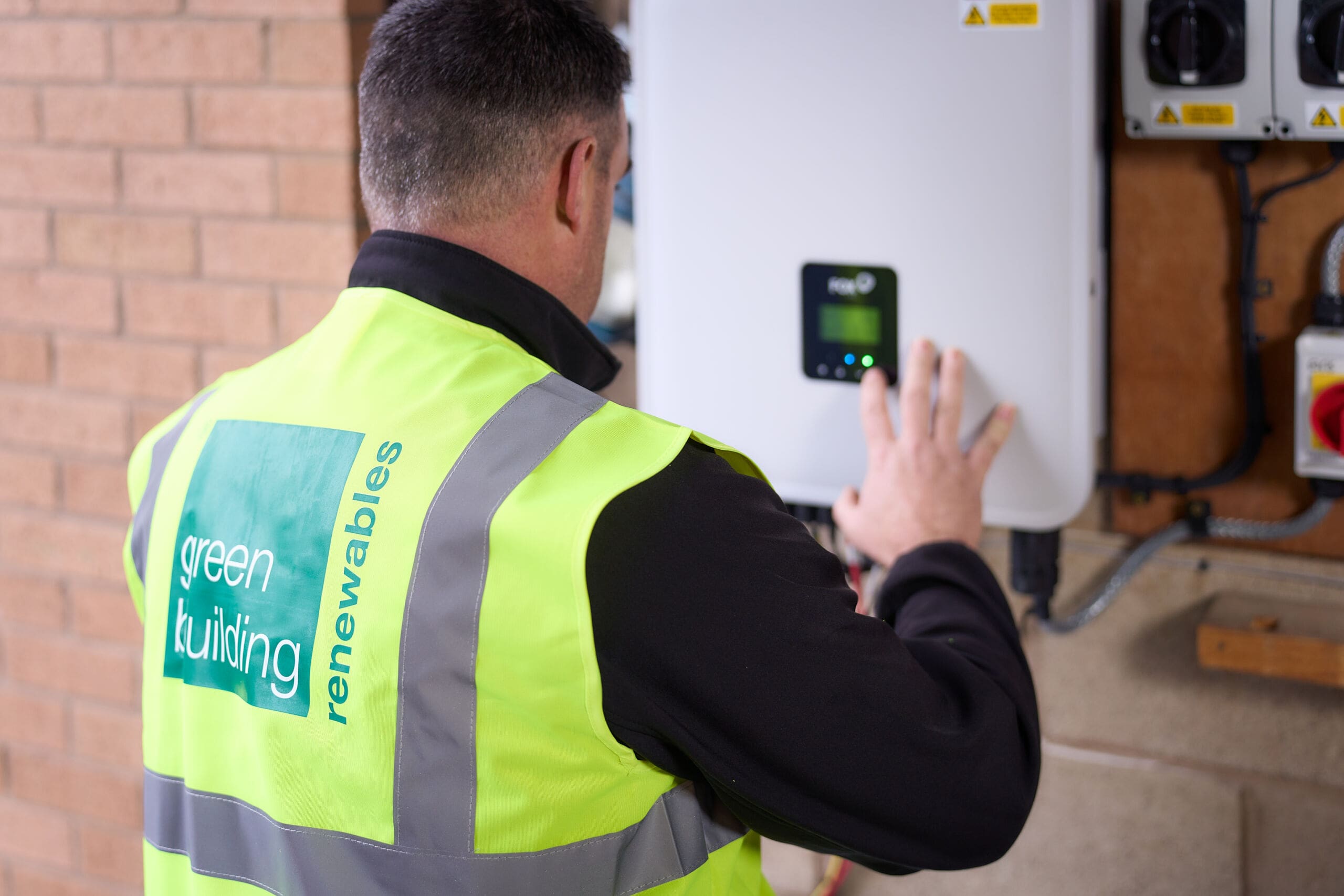 What does the drop in wholesale gas prices mean for green energy solutions in your home or business?
With wholesale gas prices returning to their November 2021 levels, it's tempting to think that fossil fuel prices will also see a tumble. And, as a consequence, it poses the question of whether the case for investing in renewable green energy for your home or business is worthwhile. Our answer is a definitive 'yes', as we will explain. And don't forget, even in the short term, the price you pay for your current gas and electricity energy is based on the wholesale price it was bought at over six months ago. So, price drops now will take some time to feed through to the rates you're charged by your energy supplier. But with long term concerns about fuel security, the chances of returning to fuel price stability are certainly behind us.
Technology is rapidly driving forward a range of renewable energy solutions. At Green Building Renewables we've been helping customers reduce their dependence on the national grid by offering a wide range of green technologies. These include solar panels and solar batteries as well as boiler upgrade solutions such as ground source heat pumps, air source heat pumps and EV charging points for both homes and businesses. Wherever you are on your green energy journey, we can help you make a rewarding, long term investment.
What happens when the energy price cap ends in April?
Following the dramatic surge in energy prices last autumn, the government introduced the energy price cap as a protection for consumers. Introduced on October 1, this energy price cap puts a limit on the maximum price energy suppliers can charge consumers for each kilowatt (kWh) of energy they use. This is due to end in April 2023, with the price cap expected to rise by 20%. This means that a typical annual household energy bill be around £3,000. So, even if wholesale prices lead to a fall in consumer prices, the increased price cap will not restrain prices in the long term. The trajectory is upward.
How much does a solar panel system cost?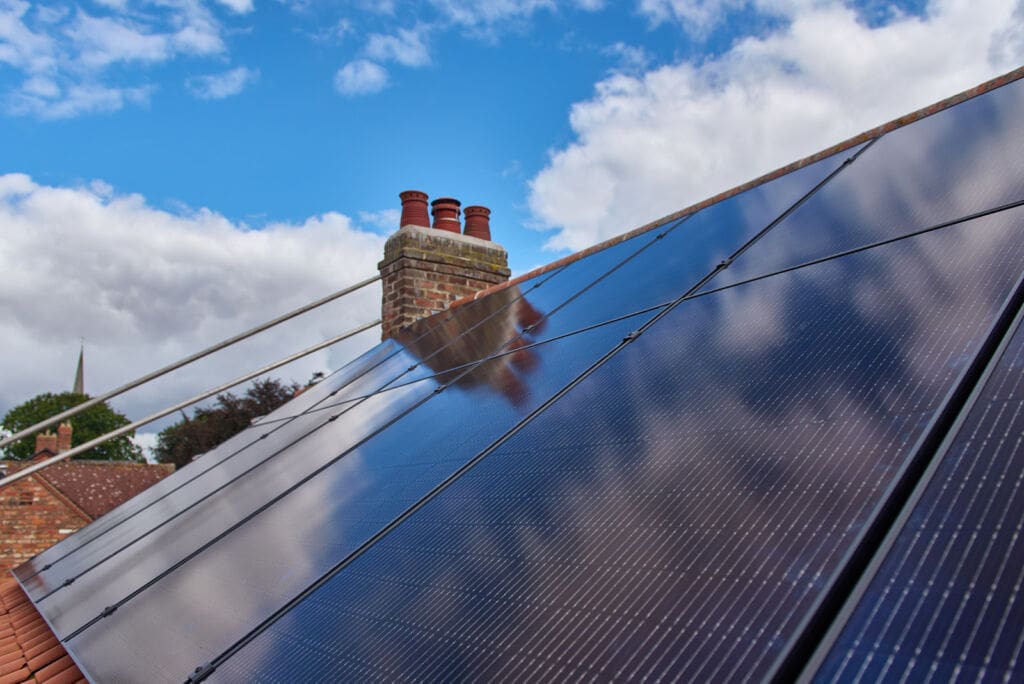 For many of our customers looking around for renewable green energy solutions, the project starts with exploring the potential costs of solar panels and solar batteries. Because no two properties are the same, head over to our Solar panel calculator to check your eligibility and to see the costs, and savings you can make, based on current energy prices.
Typically, a standard solar panel and solar battery installation for an average-sized home will cost around £6k-7k (without a solar battery) and, based on current prices, we estimate the cost recovery time is around 5-6 years. Ideally, we recommend our buyers invest in a solar battery, which enables you to store the electricity you generate for use later in the day.
These two examples help explain the initial outlay, and the project annual savings.
Also, if you decide to make an even bigger commitment with a boiler upgrade to an air source heat pump, or ground source heat pump, you will also qualify for up to £5,000 or £6,000 in government grants. Check out the range of green energy incentives and funding section of our website for more information. You can also check out our Air Source Heat Pump calculator if you want to explore this route.
Also, it's worth noting that, under current government arrangements, green energy technologies qualify for zero-rated VAT up until April 2027.
Check out our recent blog which looks at the full range of financial incentives for investing in green energy technologies.
How do I ensure I get the right green energy specification for my property?
We know that investing in green energy is a significant financial investment, even with the range of incentives available, which is why, before we embark on any installation, we do a thorough review of your requirements aimed at:
Understanding your renewable green energy needs
Assess your current energy usage within the context of the size of your property
Review the financial incentives of your chosen green energy solution
Conduct a survey of your property to assess its suitability and space for whichever renewable energy solution you're interested in – solar panels, air or ground source heat pumps
Read the case study of a Daventry couple who invested in both solar panels and an air source heat pump
Installing Solar Panels And An Air Source Heat Pump In Daventry – Green Building Renewables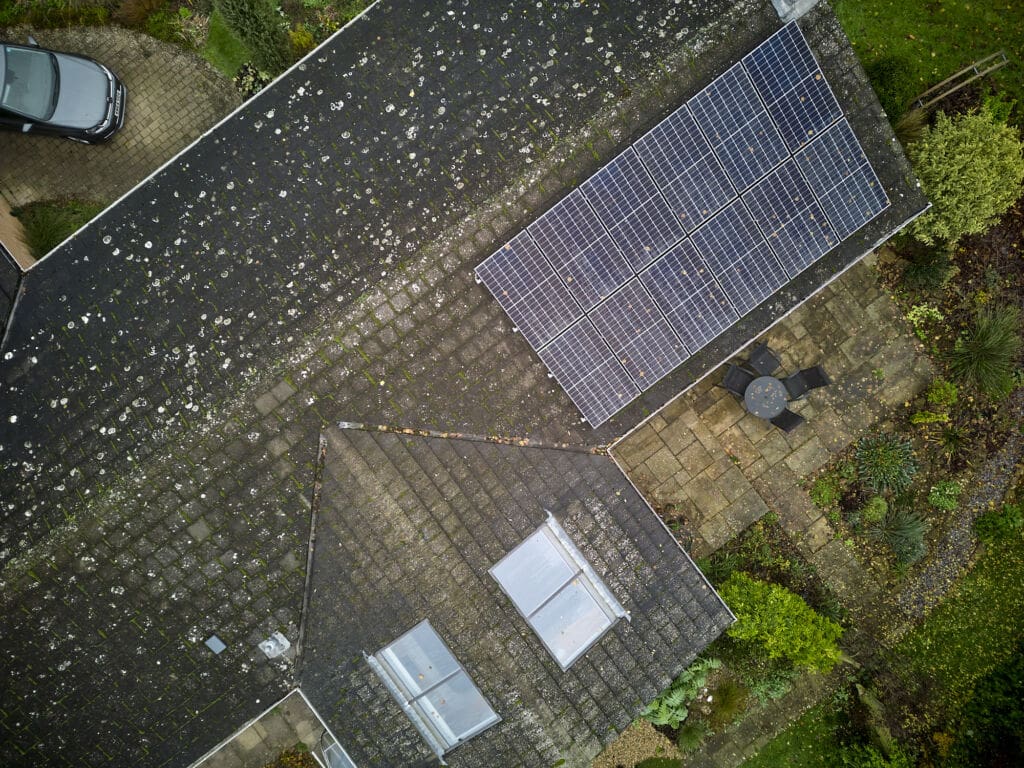 Finally, we know green energy is a significant financial decision, but the environmental benefits are as big a motivator for our customers as the cost savings. People are making the move because they want greener energy to be an everyday part of their future lives. Some have already moved over to electric vehicles, or enhanced the energy efficiency of their homes with improved insulation. And then they look at how they can generate energy from sustainable sources such as solar panels or heat source pumps.
As this United Nations blog post reveals, renewable energy sources are all around us. We just need to harness them. The report also estimates that cheap electricity from renewable energy sources could provide 65% of the world's total electricity supply by 2030, and decarbonise 90% of the power sector by 2050.
Want to commit to a cheaper, greener future? Then why not call us today for an initial free consultation by a member of our team. Click here to get in touch.